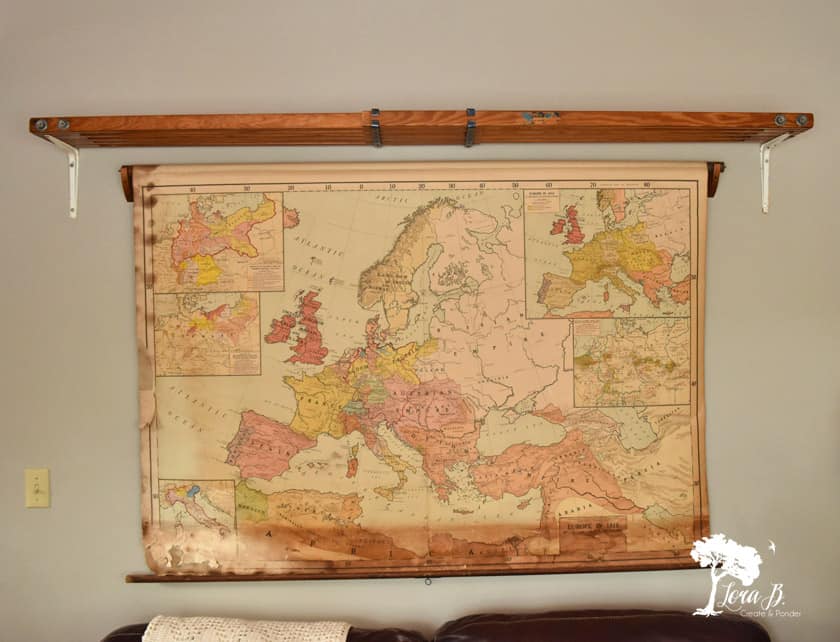 A couple months ago, (Here) I decided to switch my big, beautiful, antique map to a different wall, because I had just finished painting with a new wall color, a soft gray. The big, vintage map seemed a little lonely on the wall all by itself, so I decided to hang up an old painter's scaffolding I have had for awhile. Before hanging it, I sanded out any rough spots and then sprayed the pretty wood with a coat of poly. (Here)
I like the industrial-ness of the old scaffolding, with it's blue accents and hint of an old label, and it gives me a canvas to display other fun accessories.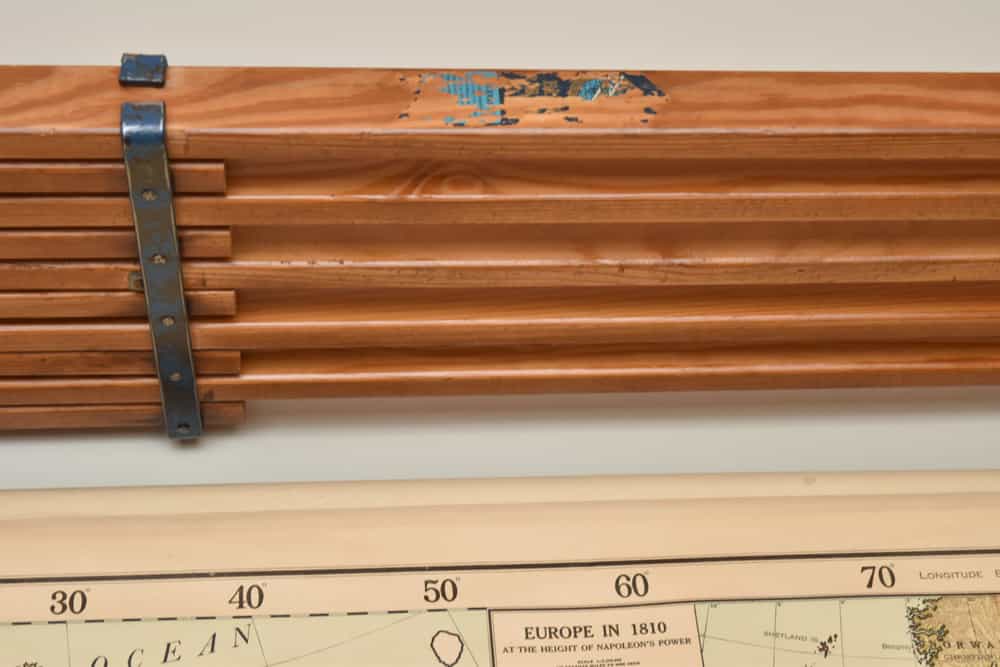 The beautiful colors of the map inspired me to combine the Shiny Brite ornaments and funky bottlebrush trees from last year into this vignette.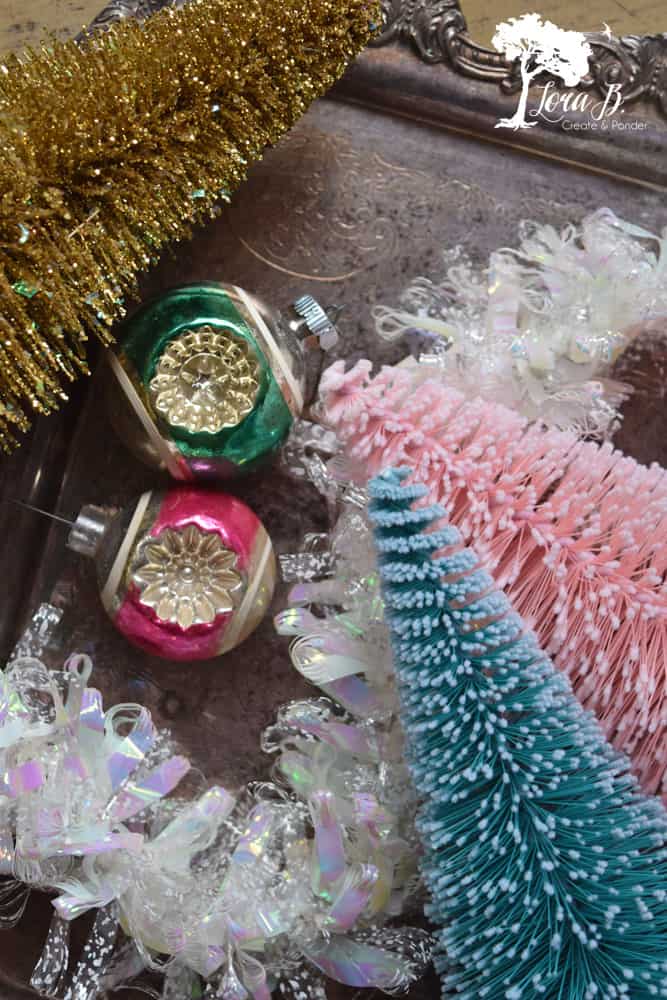 I decided silver would be a good addition, since the Shiny Brites are silver behind the color. Which led me to use silver trays in the background of this display with pastel trees in front.
Guess my store display skills haven't been used for a couple of months, so I was itchy to go up a ladder. Why should the stores only get the awesome displays? Make a beautiful vignette at home and enjoy it a lot longer! Mr. Fix-it will say I went "over the top", but hey…I had some fun!
Thought I'd show you the steps I took to create this start of my Christmas decorating. I don't rush, because I enjoy the process as much or more than the final result! Here's the picture narrative: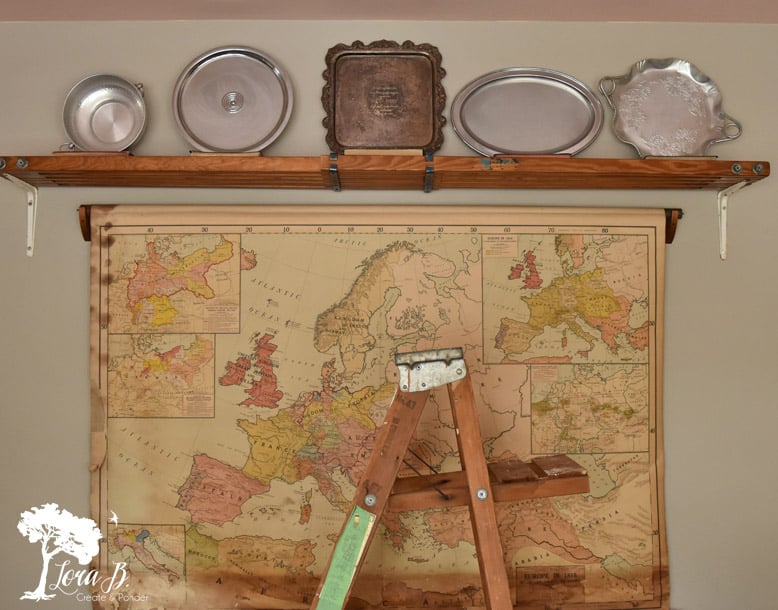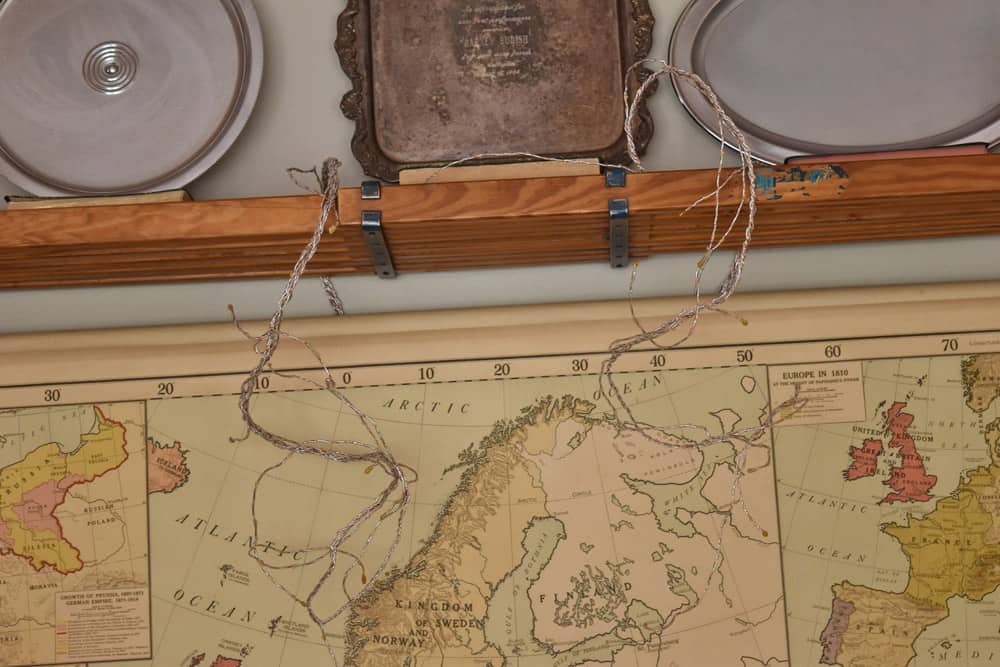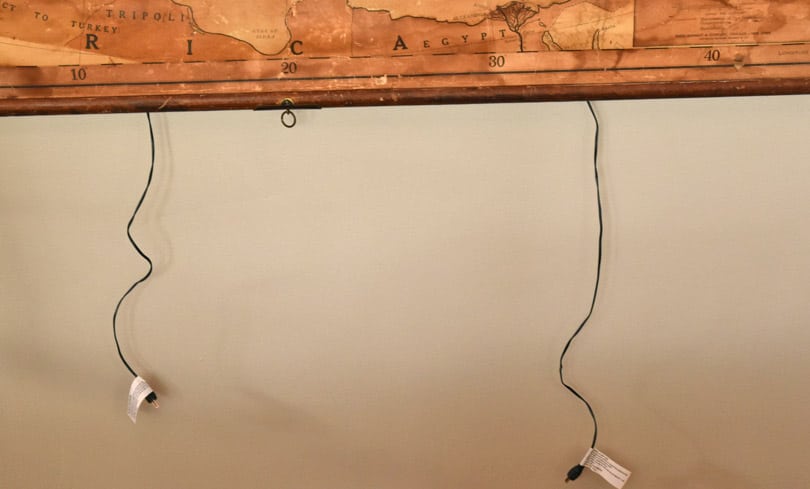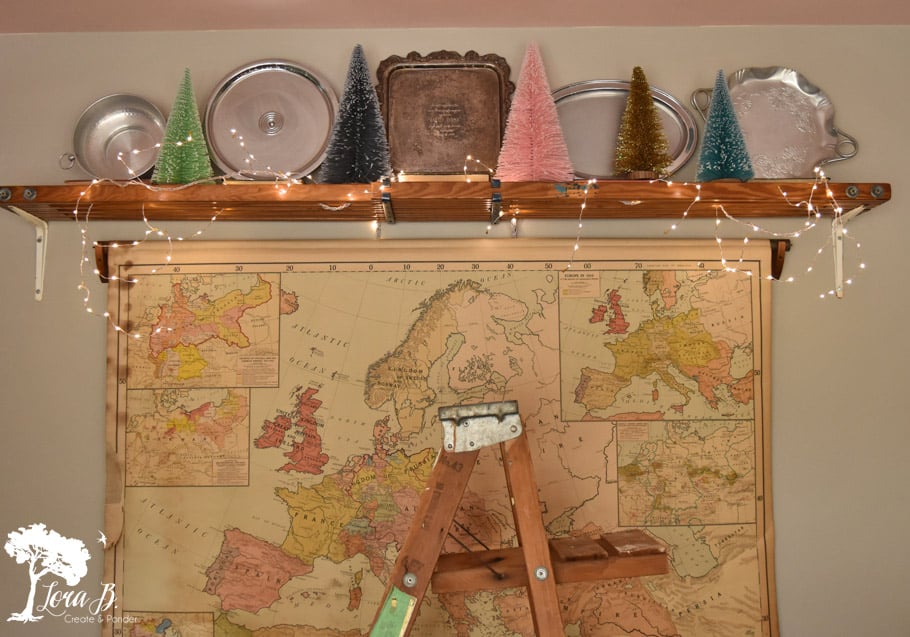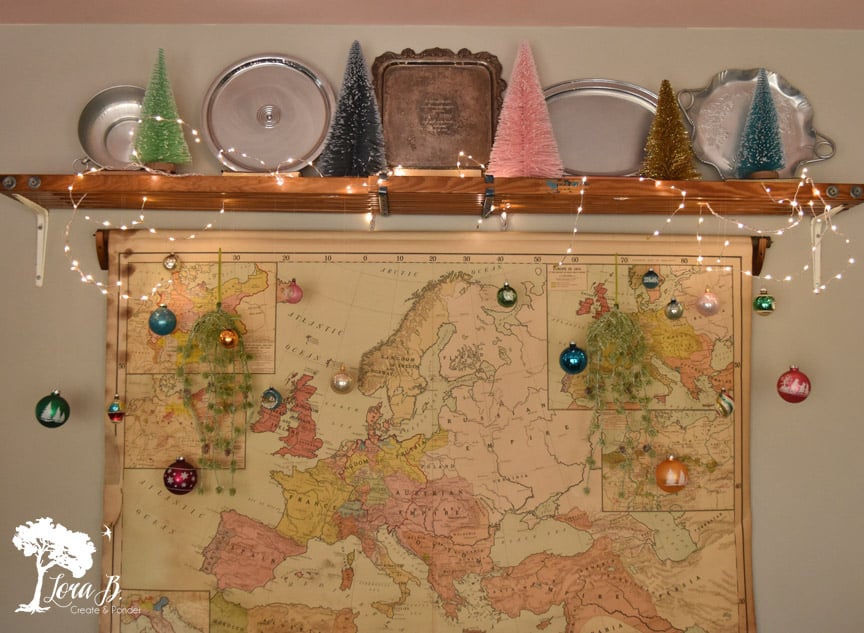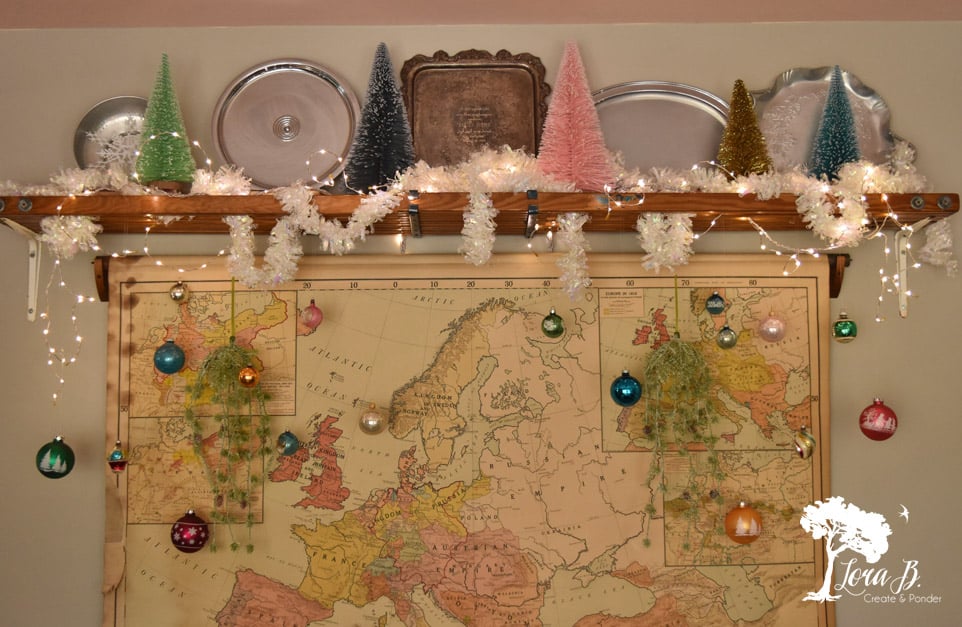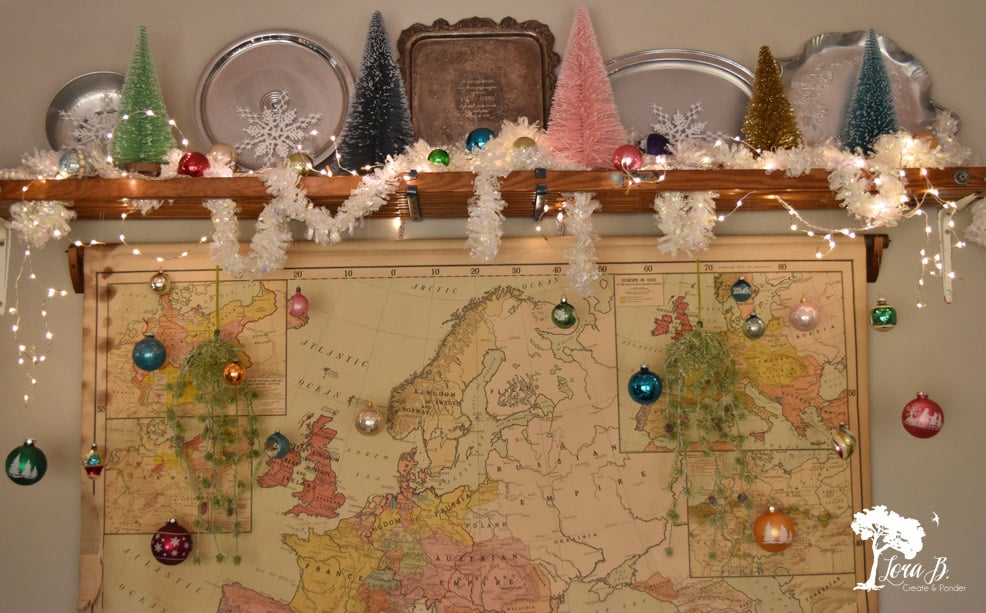 Ah, the wonders of fish line! I honestly could have hung twice as many ornaments, but this was time consuming enough! Do you think the old painter that owned this scaffolding could ever have imagined this in a million years?
And a few vanity shots. Santa is delivering presents to the U.K, fyi: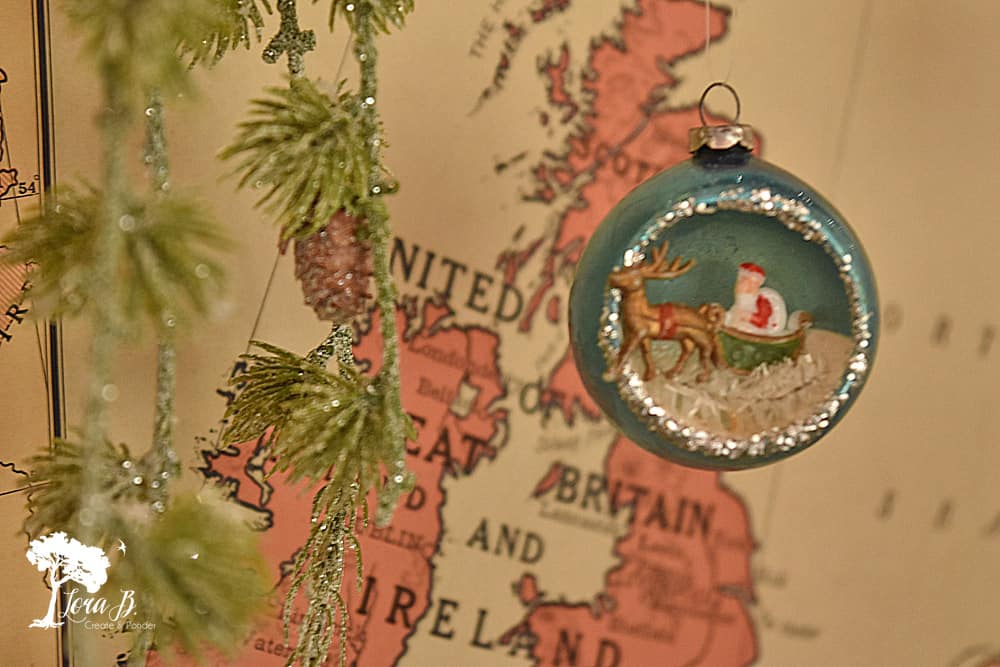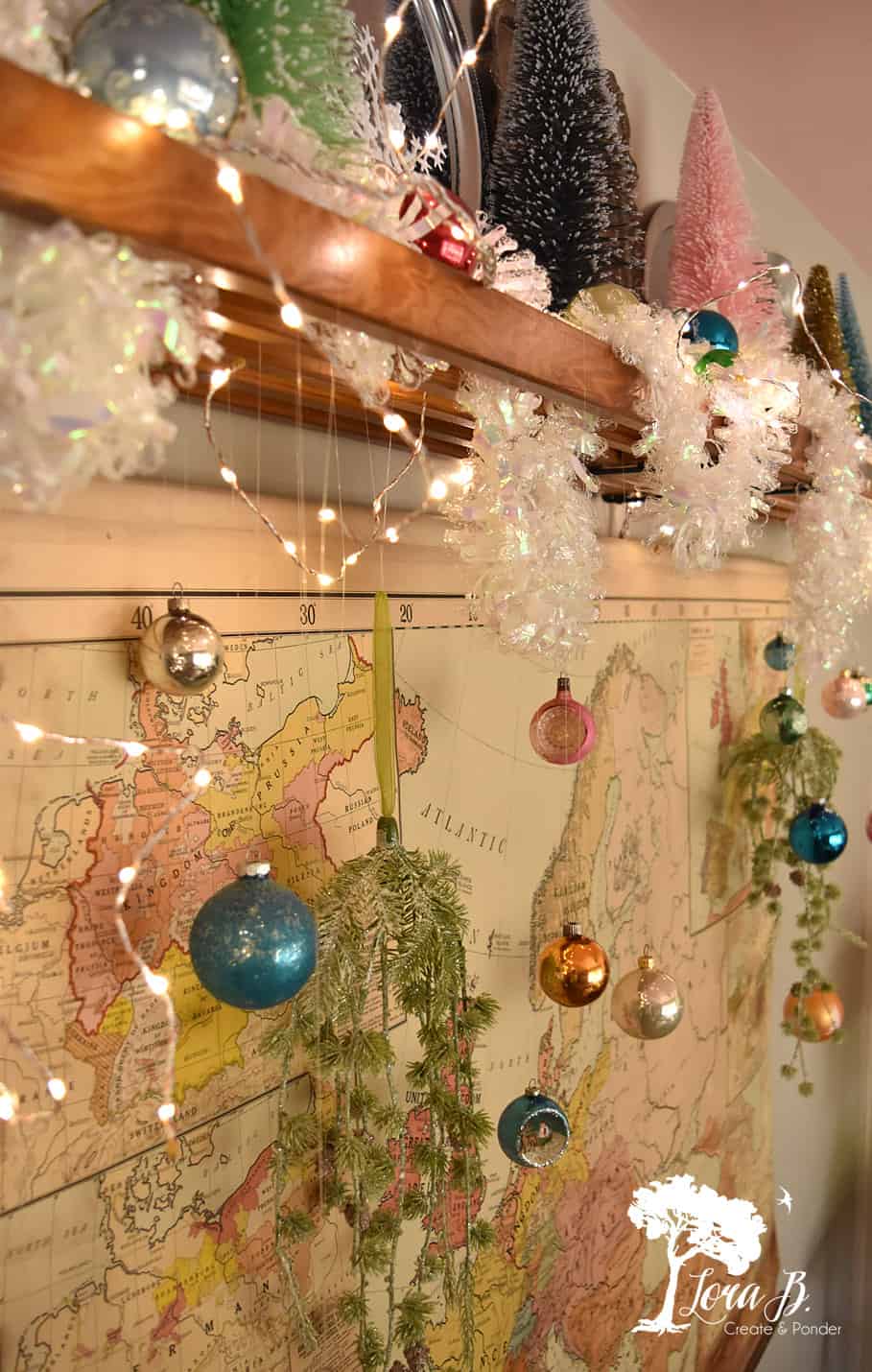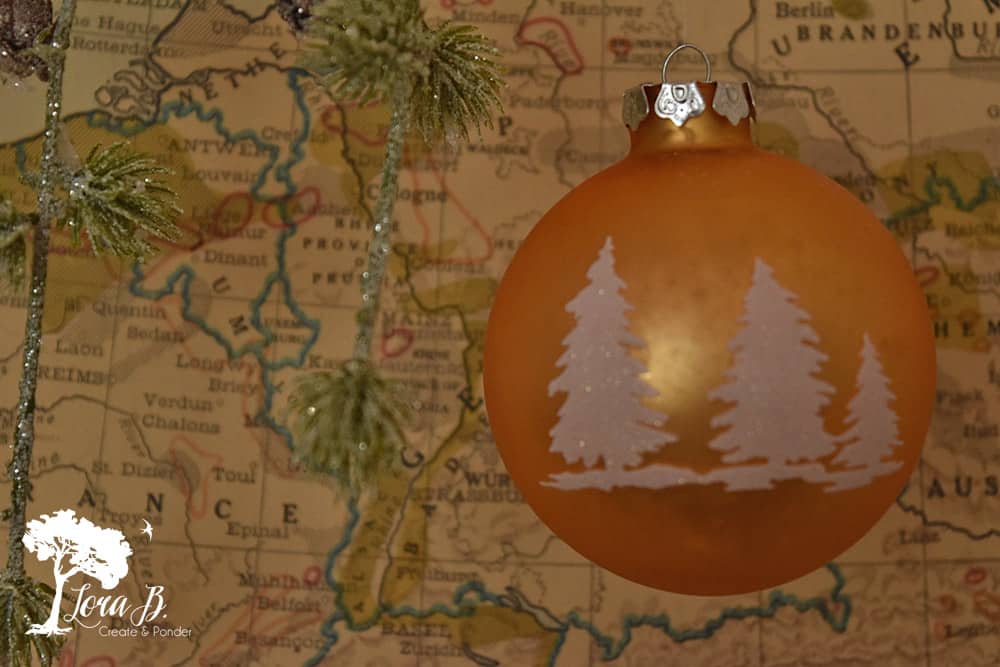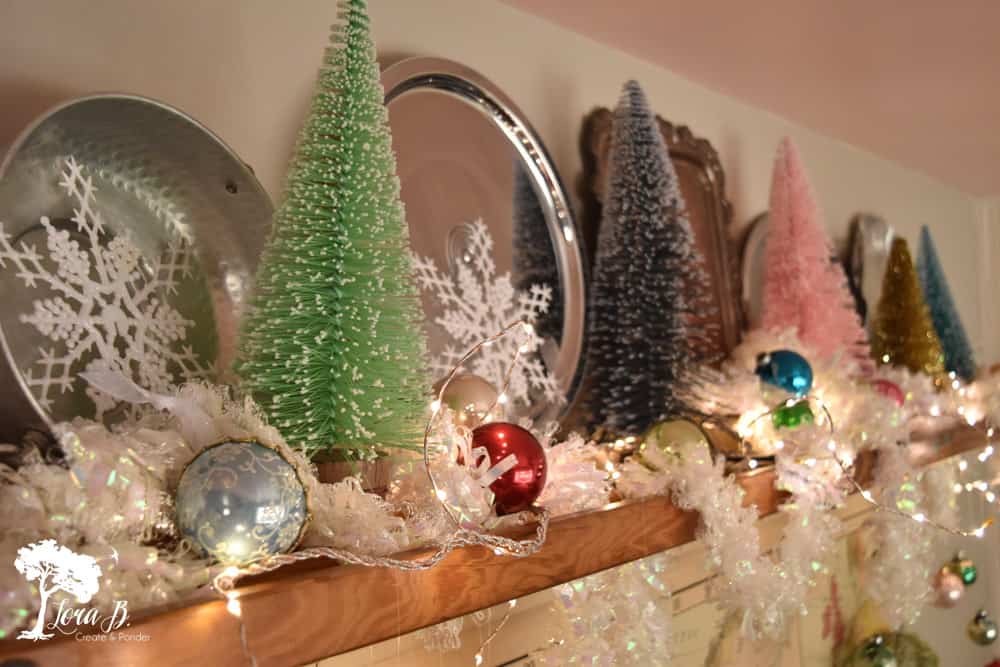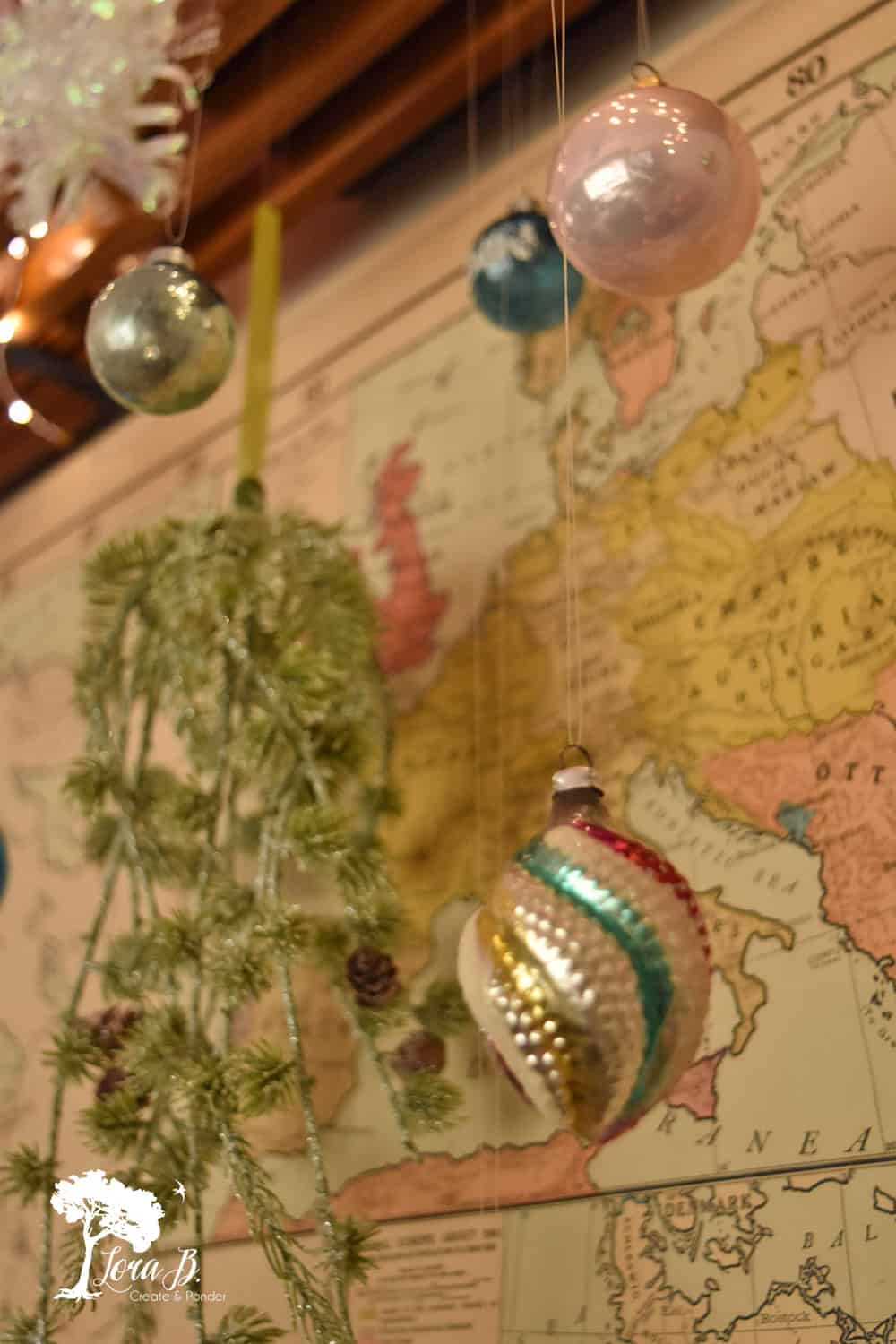 I added a little greenery behind the couch cushions to cover the wires. I may just gaze up at this beautiful display for weeks…who needs a tree?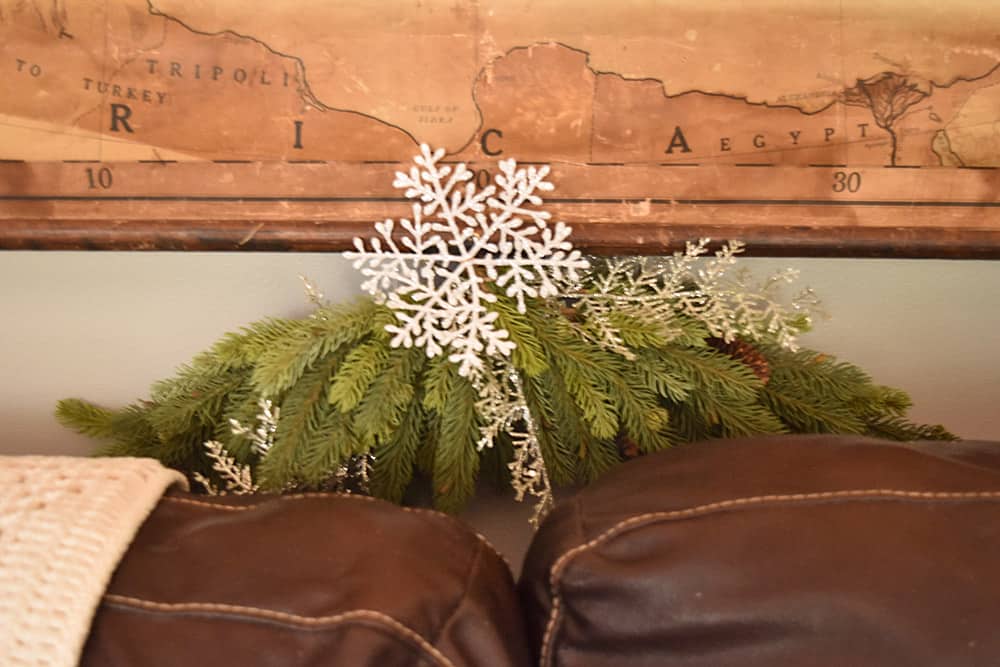 I was trying to think of how I could add the word, "Peace", but I got displayed-out after this several hour beauty session. Got any ideas for me?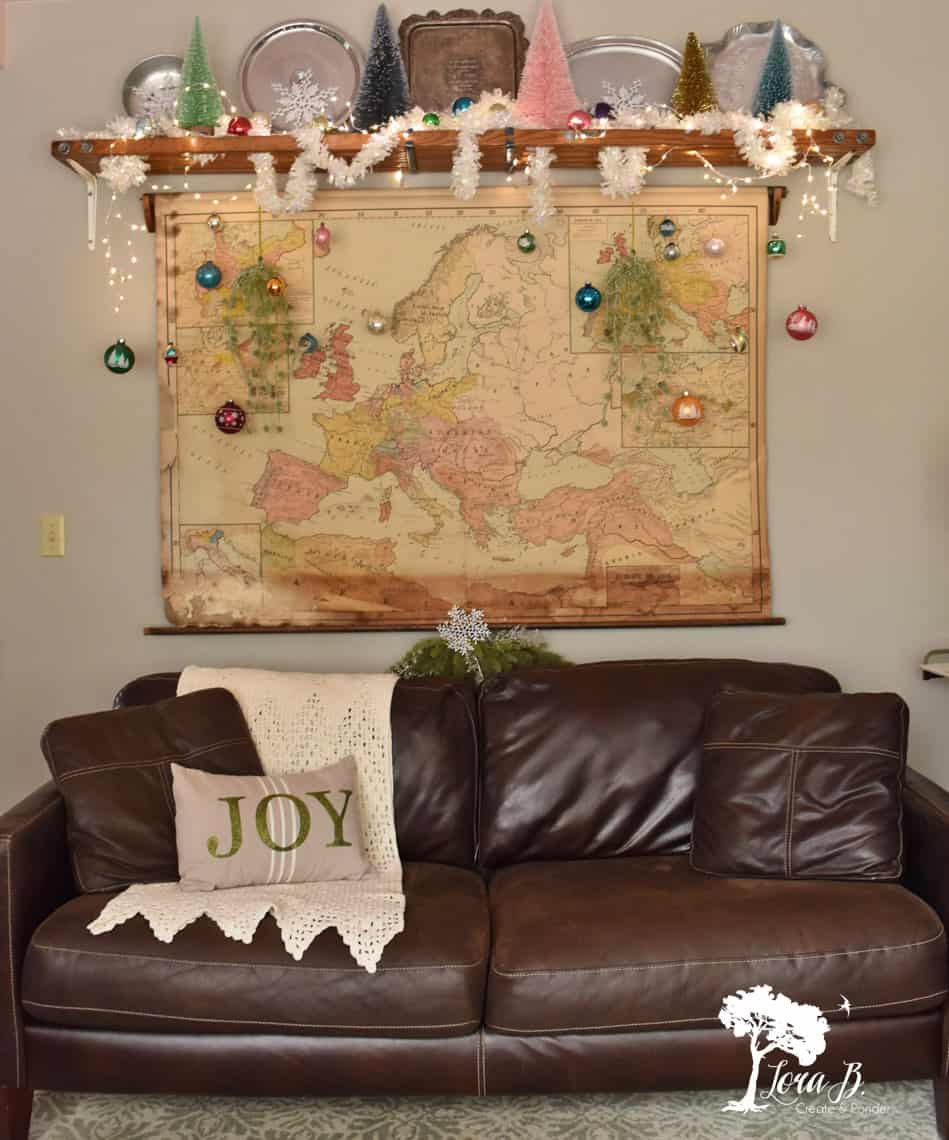 This display should challenge you to think outside of the box this year with your Christmas styling! Use you decorations in a completely different way than you ever have. Trust me, it'll be fun!