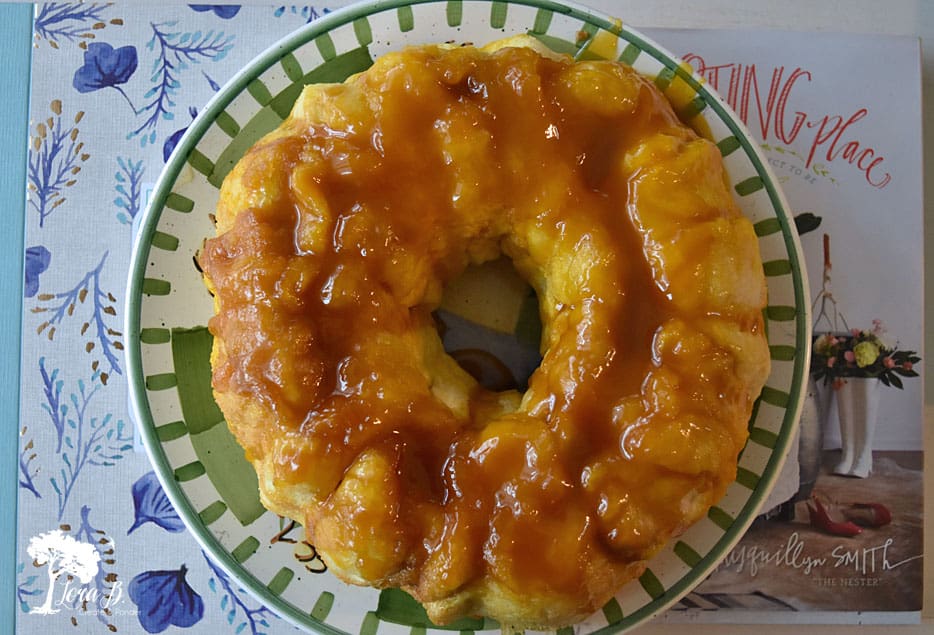 This easy, yummy recipe is a decadent treat for my kids on days off when they've gotten to sleep in and are looking forward to a loungy day around the house. It's a breeze to make the night before so it's ready to simply pop in the oven in the morning.
I usually make everything from scratch, but this recipe is so yummy and easy, I just have to make an exception once in awhile.
Caramel Rolls
Ingredients:
1 loaf frozen bread dough
1 package cook and serve vanilla pudding (not instant)
1/2 cup packed brown sugar
6 TB butter
Pecans/walnuts optional, chopped
Directions:
(The night before )Thaw dough about 1 hour on plate. Butter bundt pan. If nuts are desired, place them in first. Cut apart dough into small 1-2″ chunks and place in pan. Sprinkle dry pudding mix over dough, then the brown sugar. Melt butter and drizzle over other ingredients. Place towel over. Let rise 8 hours/overnight. Bake 350 degrees for 20-25 minutes. Let sit a few minutes. Hold plate over the top and flip.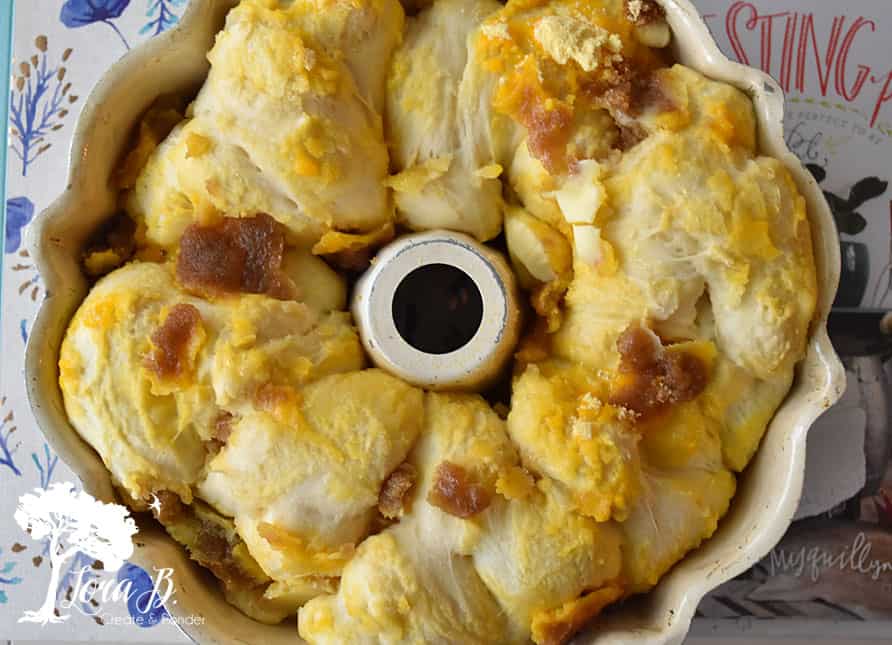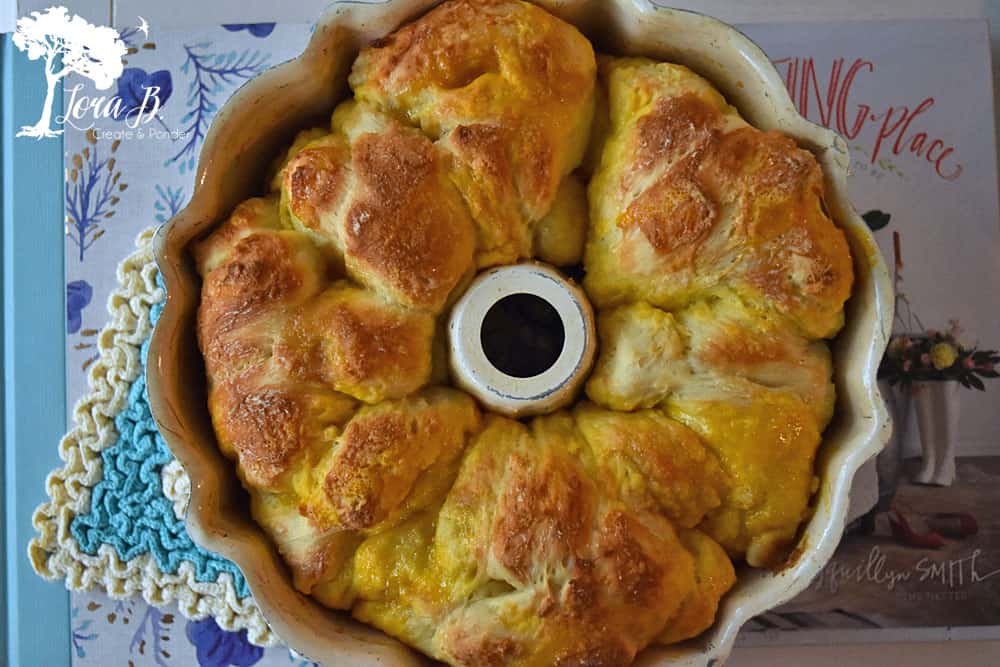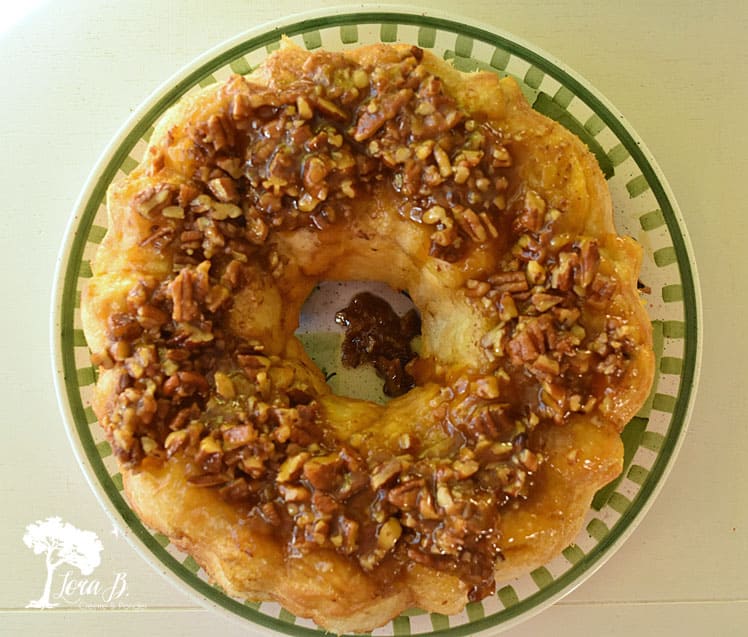 Enjoy!