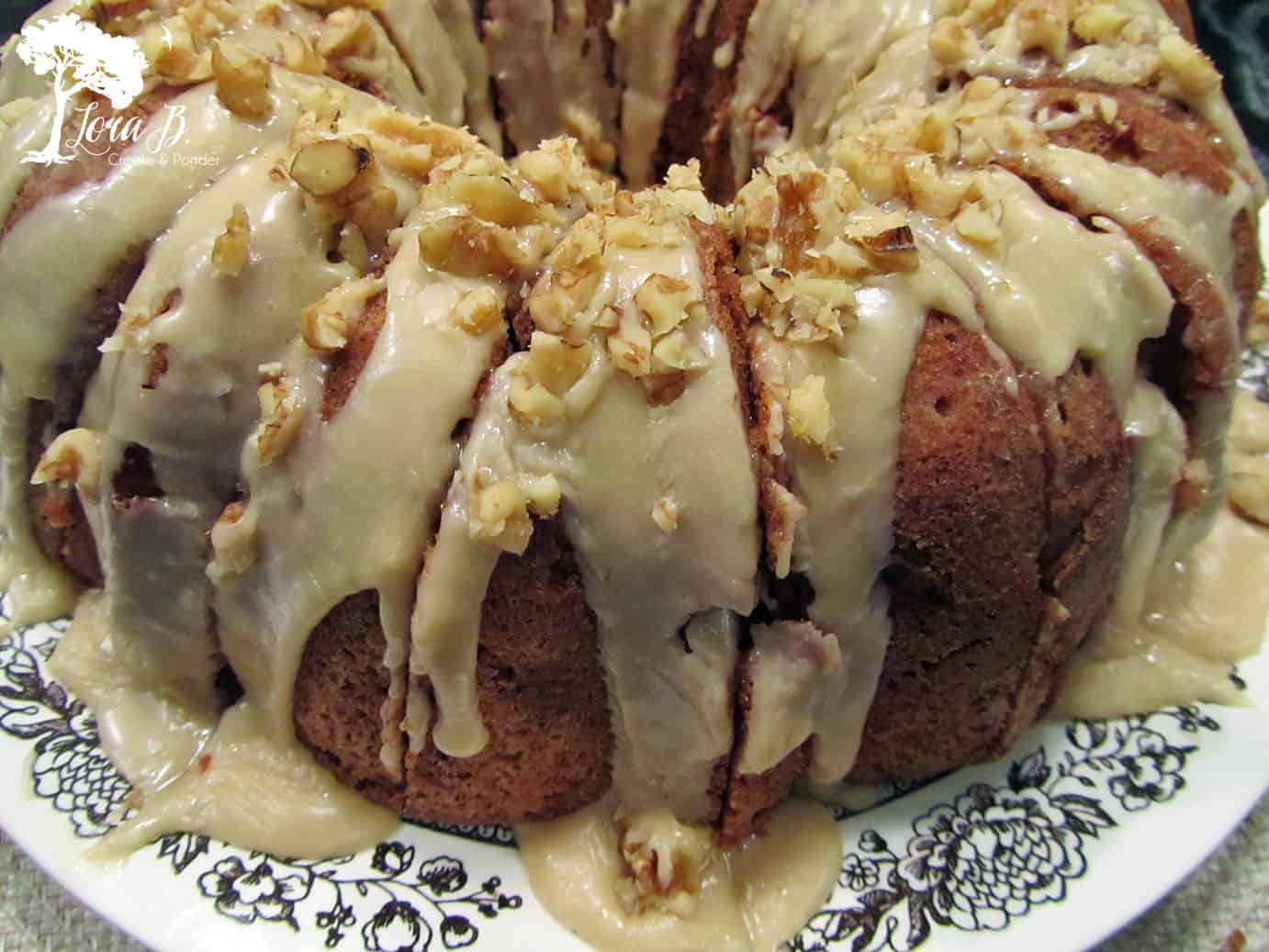 Apple season has begun! And not only do I love crunching a freshly picked apple from a local orchard round these parts, I love baking with this early fall treat!
My favorite apple baking recipes are definitely "Apple Muffins" (click for recipe) and Caramel Apple Cake, which I will share with you today. I like my slice with a big dollop of whipped cream!
Caramel Apple Cake
Ingredients:
1 1/2 cups vegetable oil
1 1/2 cups sugar
1/2 cup packed brown sugar
3 eggs
3 cups all-purpose flour
2 tsp ground cinnamon
1/2 tsp ground nutmeg
1 tsp baking soda
1/2 tsp salt
3 1/2 cup peeled, diced apples
1 cup chopped walnuts
2 tsp vanilla
Caramel Icing:
1/2 cup packed brown sugar
1/3 cup light cream (1/2 and 1/2)
1/4 cup butter/marg
dash salt
1 cup powdered sugar
chopped walnuts, optional
Directions:
In mixing bowl, combine oil and sugars.  Add eggs, one at a time, beating after each.  Combine dry ingredients in bowl.  Add to batter and mix well.  Fold in apples, walnuts, and vanilla.  Pour into a greased and floured tube pan (I used my Bundt).  Bake 325 degrees for 1 1/2 hours or until cake tests done.  Cool in pan 10 minutes; remove to wire rack to cool completely.  For icing: heat butter, cream, and brown sugar on low heat until sugar is dissolved (double boiler can also be used).  Cool to room temperature.  Beat in powdered sugar until smooth.  Drizzle over cake. Sprinkle with nuts.