Cameras, Some Things Old, Something New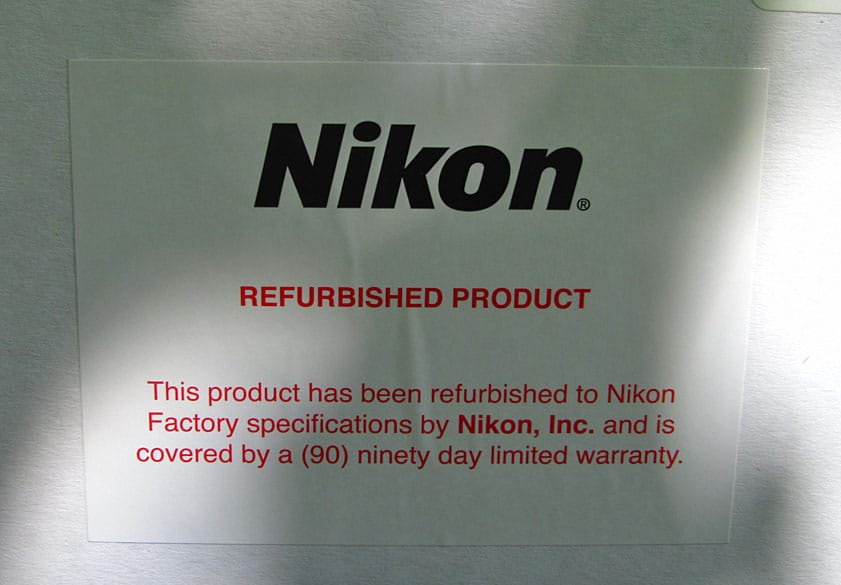 I went to National Camera's annual tent sale last week in search of an SLR camera. I've blogged for 6 years now with a point and shoot Canon, and it's served me well, but the beautiful, clear images I'm seeing all over the internet made this vintage-paced lady decide I can't put the learning curve off any longer.
Shopping when you don't really know much about the genre you're getting into can be tricky at best. I've been a retail salesperson; I've seen the tricks from behind the lines. I want to know I'm getting a good product at a reasonable price. So I did a little homework and checked around, and tried to educate myself a little before I went.
But honestly…I prayed about it and hoped I could get a good, honest salesperson to help me out.
I came home with a refurbished Nikon D5500, which two salespeople said was a great camera at a great price.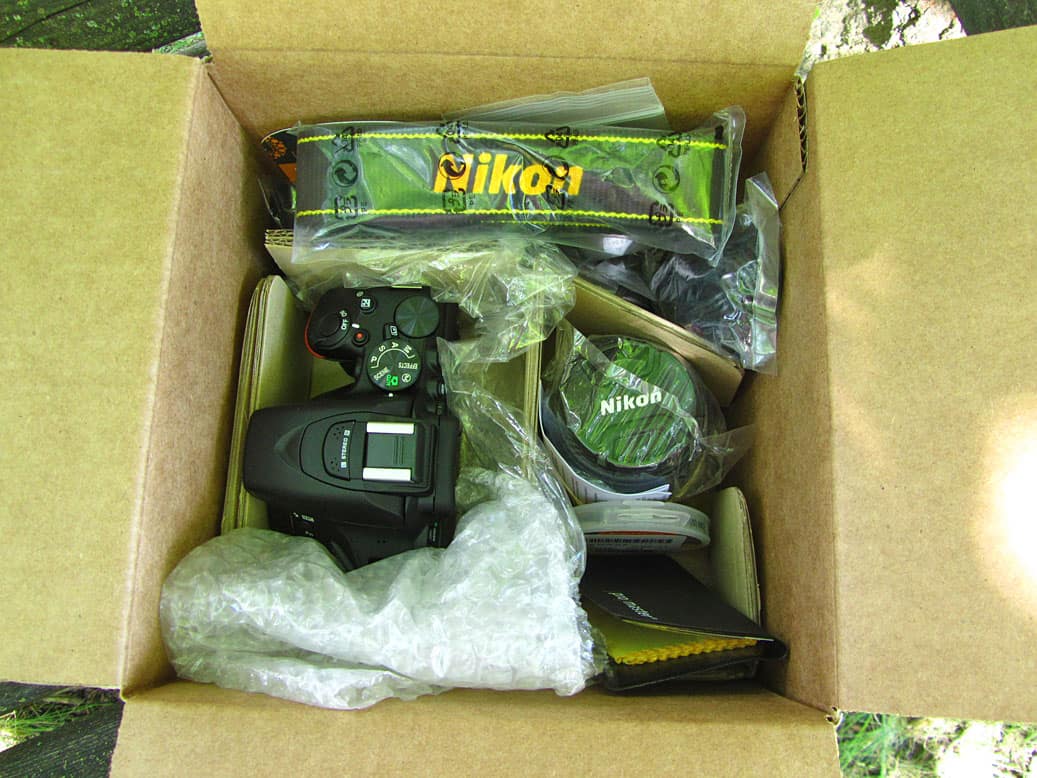 I'm excited, but scared, because I am technology-challenged. It's still in the box, because I'm planning on watching as many youtube videos as it takes to feel competent that I won't screw it up.
From what I watched, I'm kind of excited to use it. It has a touch screen and WiFi capability, so I can send a pic to my phone and instagram it! I've been finding myself taking double pic's, some on my camera, some on the phone. I take horrible phone pics; just ask my kids. So this way, I can take great pics and still have them on my phone! Win, win!
So, after I'd made my decision and was walking around for an SD card, lens cap and cleaning cloth, I spied a table with something I'm much more comfortable purchasing…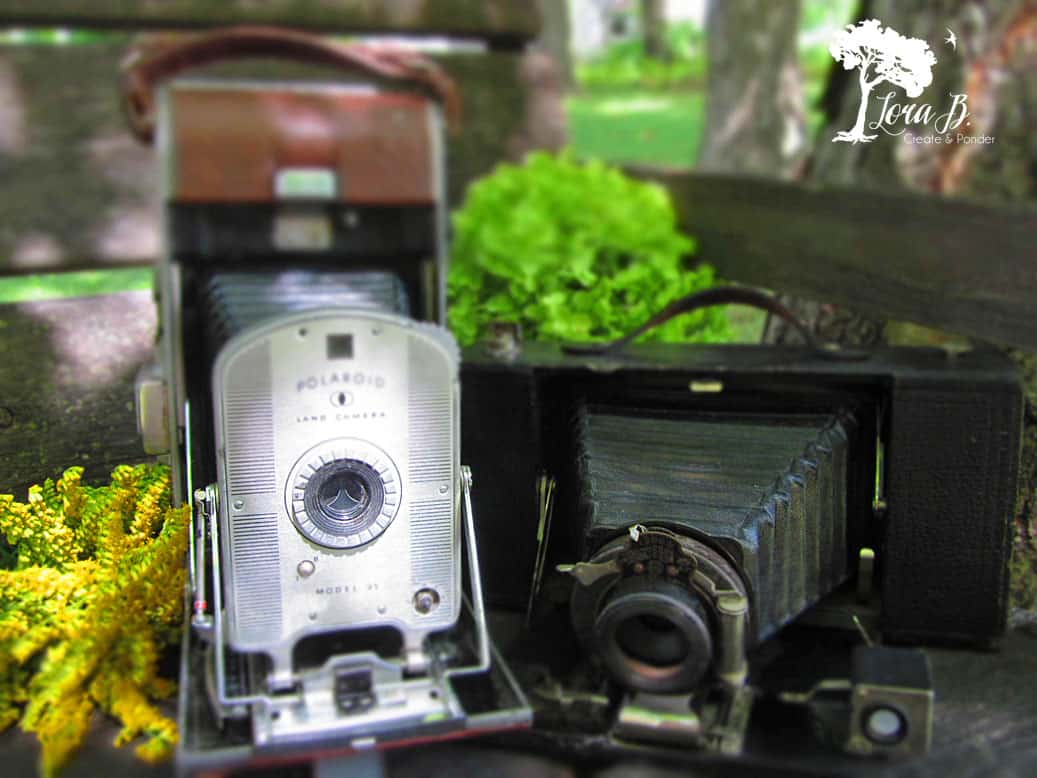 Vintage!
Yes, we had quite a few cameras that we'd sold in the store, and they were a pretty hot item, but they all were found at auctions by Cheryl! And so…she got the pick of the cool ones before they came to the store for her own home, and took back any that were left.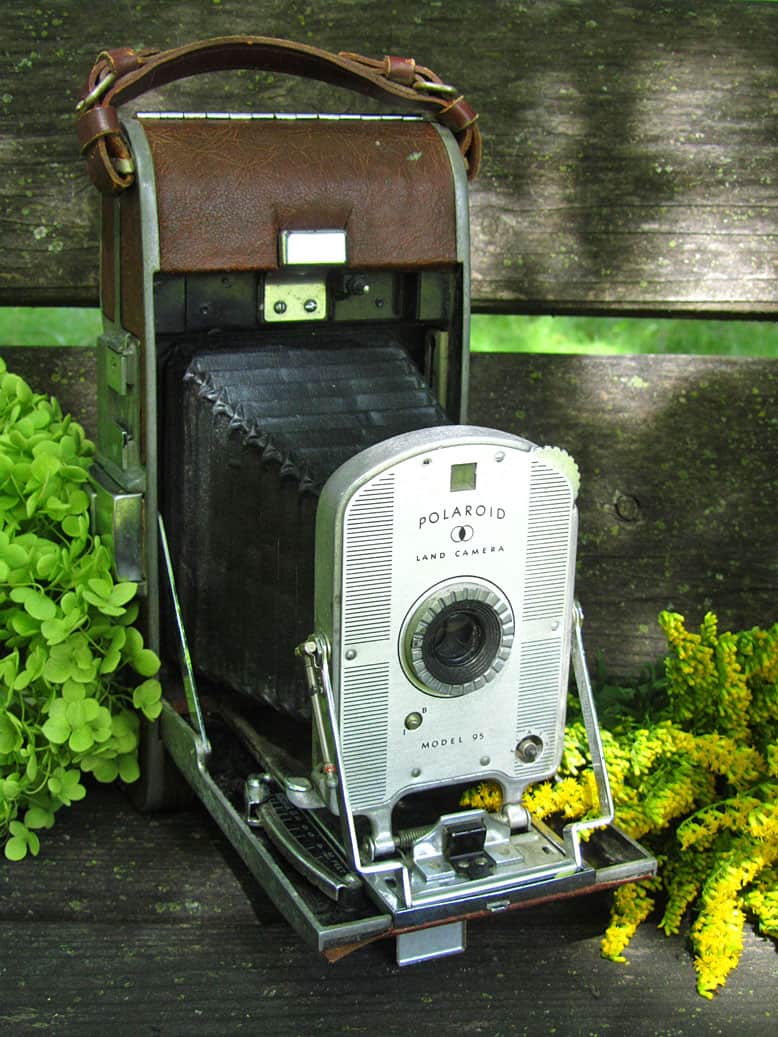 Which was fine, because a girl's gotta have something to be on the hunt for, right? And I told myself that if I ever found a cool, old camera, and an old typewriter, they'd be mine.
There's just some classic, junk items a former vintage store owner should have in her home: an old map, a cool globe, a rustic ladder, a vintage fan…and a camera and a typewriter.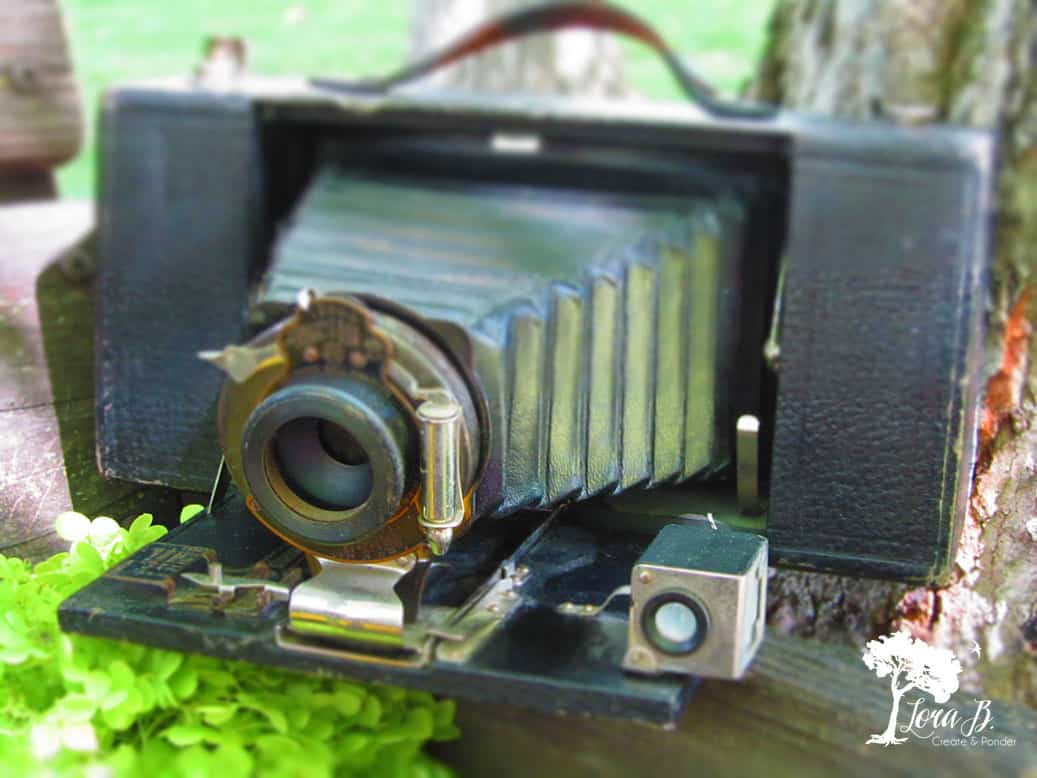 There were actually three, large, cool ones staring at me to choose from. I really liked the vertical black and brown ones, because I knew I wanted them in the display by my big map. The one I liked the best was definitely older, black with a lot of cool metal details, but it was $20. The other brown vertical one, and the horizontal black were $10 each.
Yep, I'm cheap, and currently unemployed (can see why it's taken me so long to buy an SLR). Seriously, we would have sold these for probably $35 at the store, because they're cool.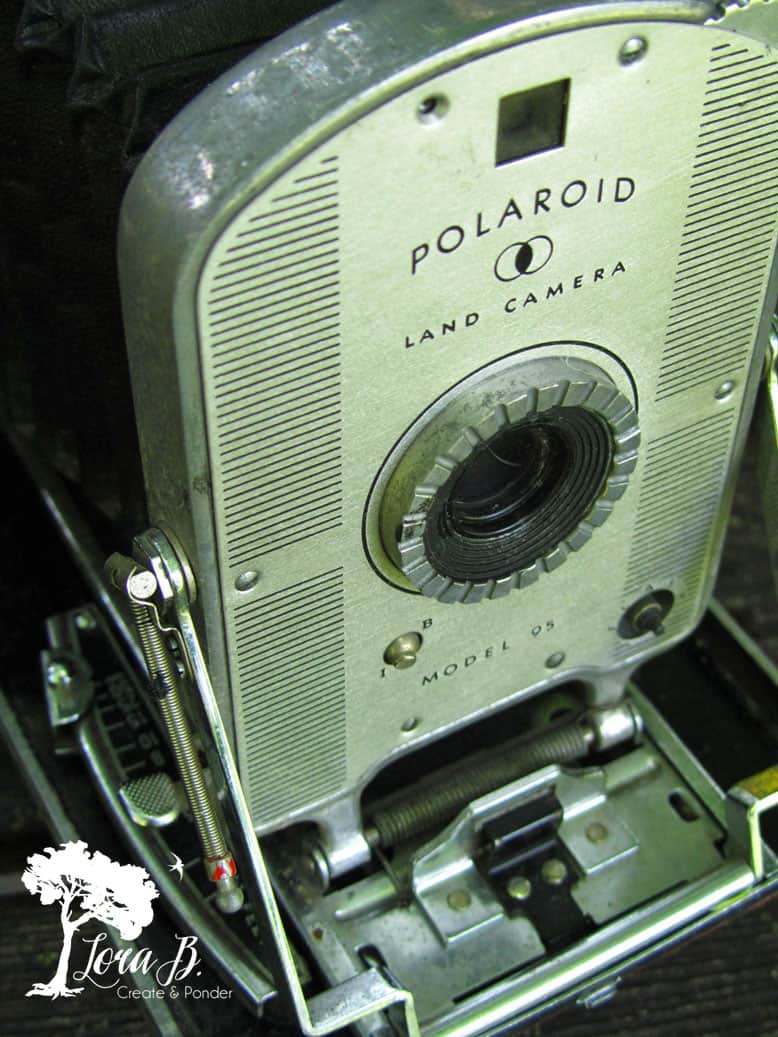 As I hemmed and hawed over the decision, I realized if I passed on the really cool one for $20, I could get the brown vertical and the black horizontal for the same price; two for the price of one. Sold.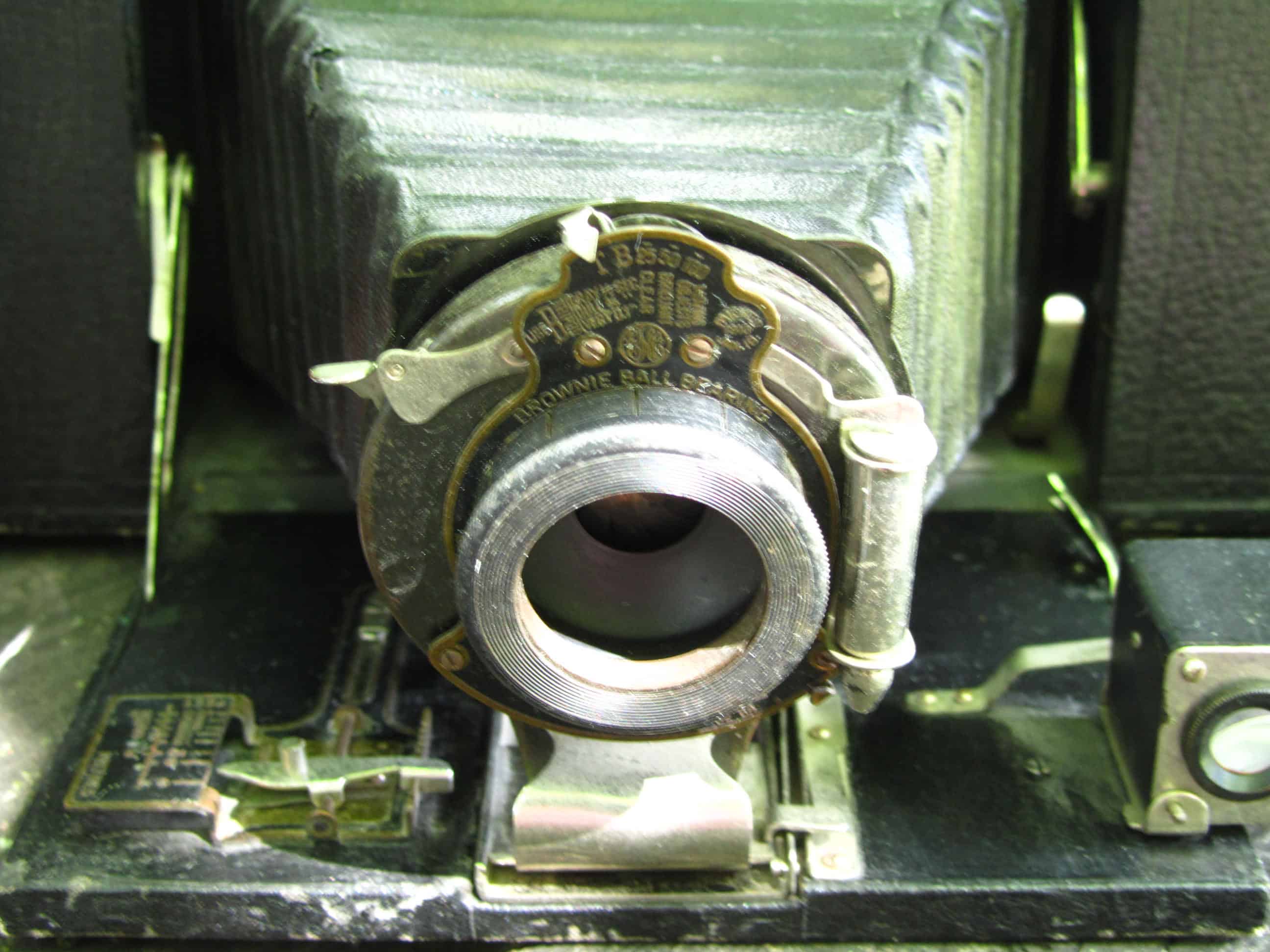 I didn't hesitate taking these cuties out of the bag. Got out my trusty toothbrush and gave them a little scrub, and let them join the family of "good junk" up on top of my Great Grandma's cupboard.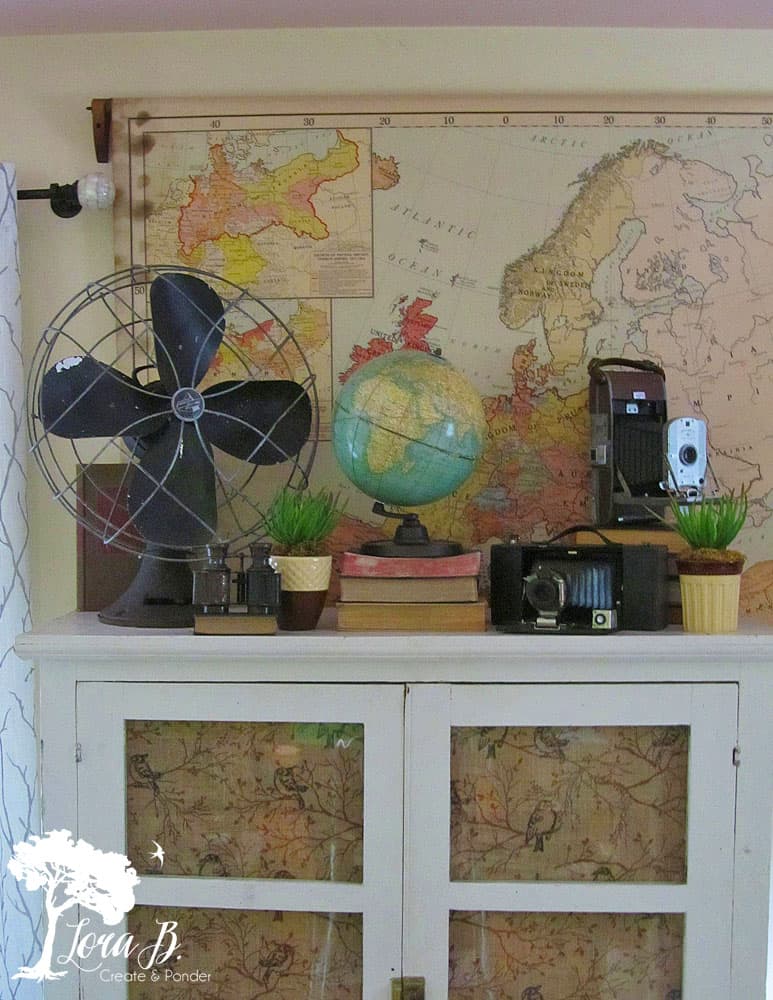 Now to figure out that new-fangled thing…