Bottle Brush Tree Winter Wreath How To
Craft a Beautiful winter wreath with charming mini bottle brush trees. Here's the simple how to.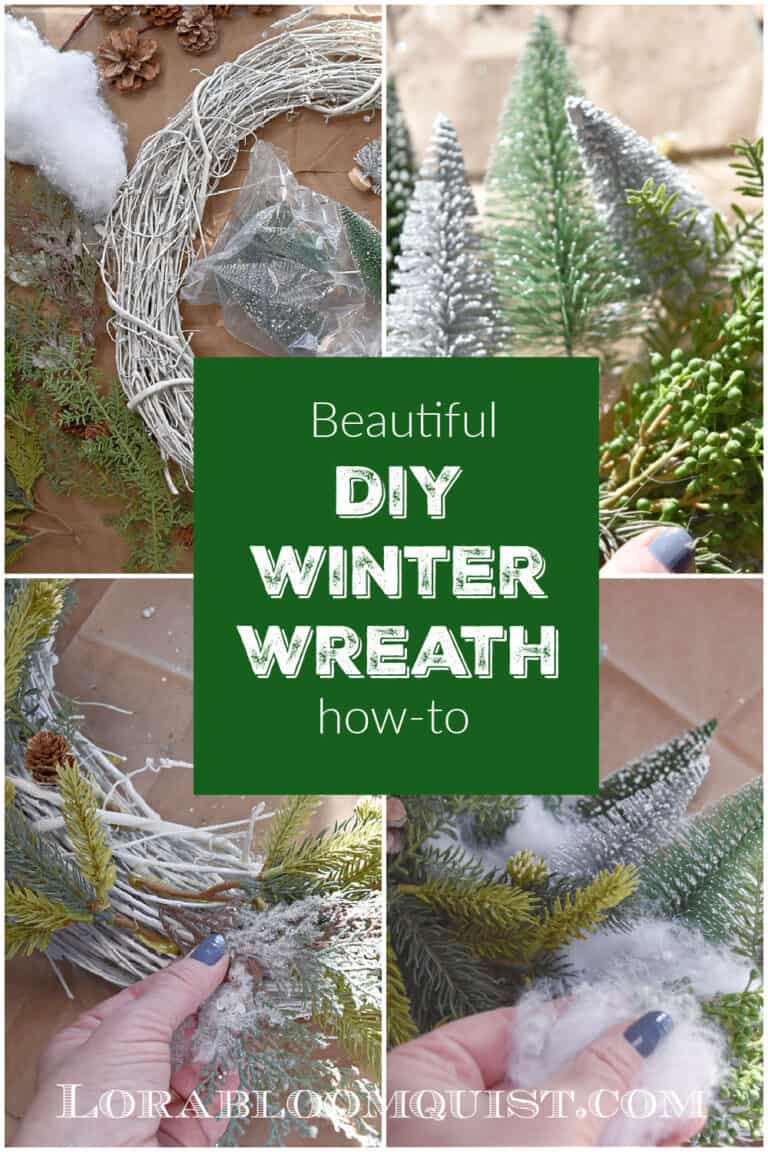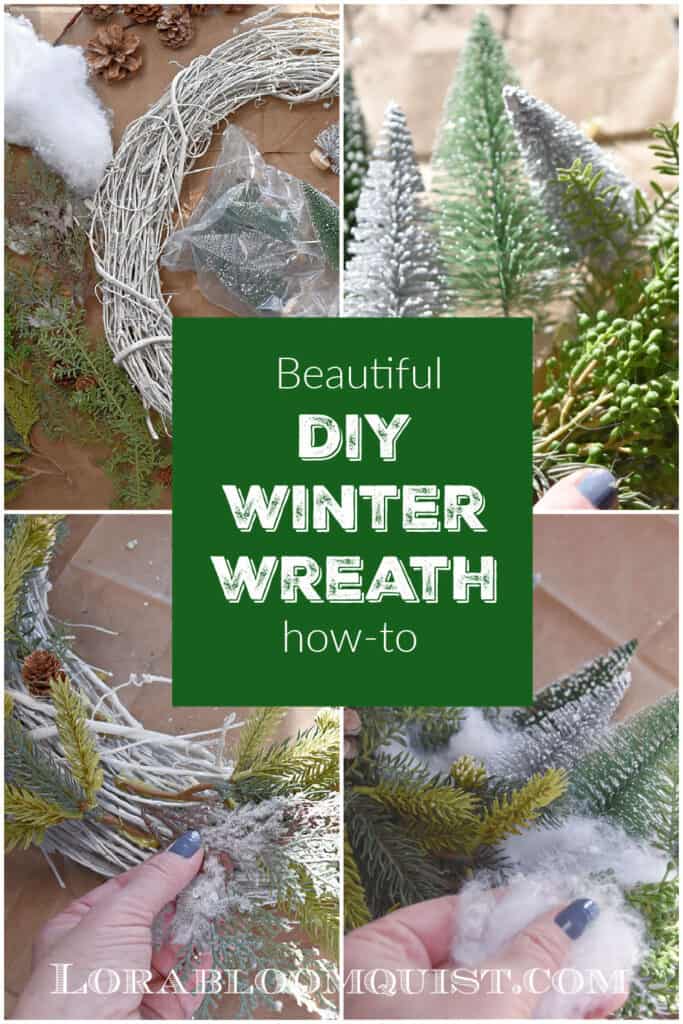 Holiday decorations can last longer if you use a winter theme. No need to switch out all your decor when Christmas is done. This charming DIY wreath is simple to make and is a great pairing with other winter-themed decor accents. Enjoy this Bottle Brush Tree Winter Wreath How To!
Bottle Brush Tree Winter Wreath How To
For your convenience, this post contains affiliate links. If you make a purchase, I may receive a commission. There is no additional cost to you. My full privacy policy is here.

Materials Needed:
White painted and glittered wreath
Variety of faux evergreen sprays
Mini bottle brush trees (choose which multi pack coloration you like best)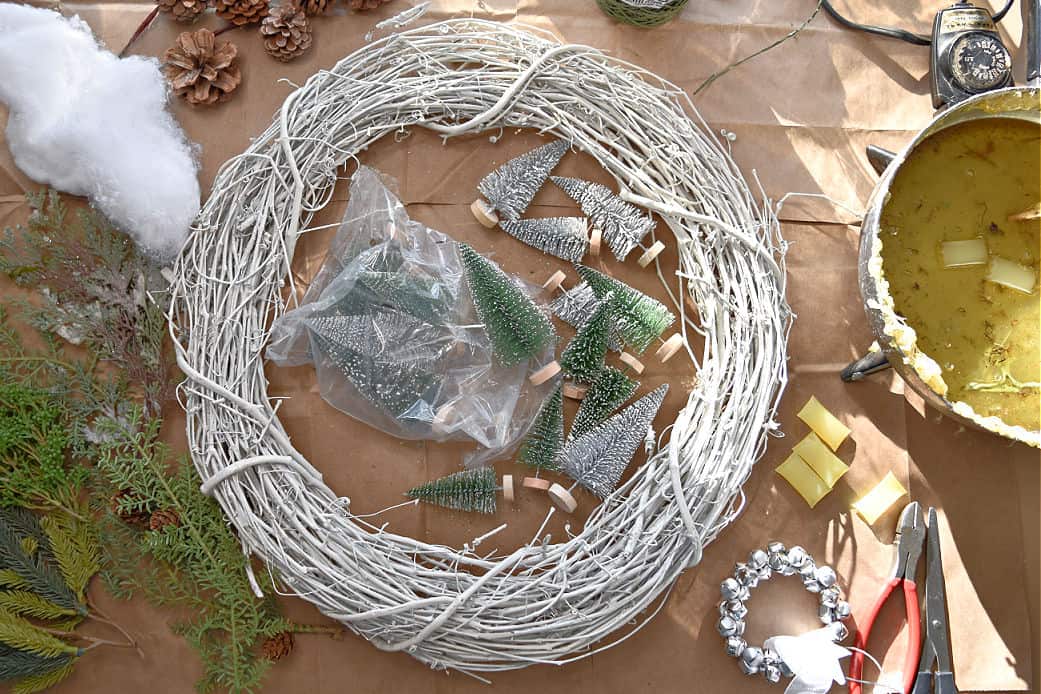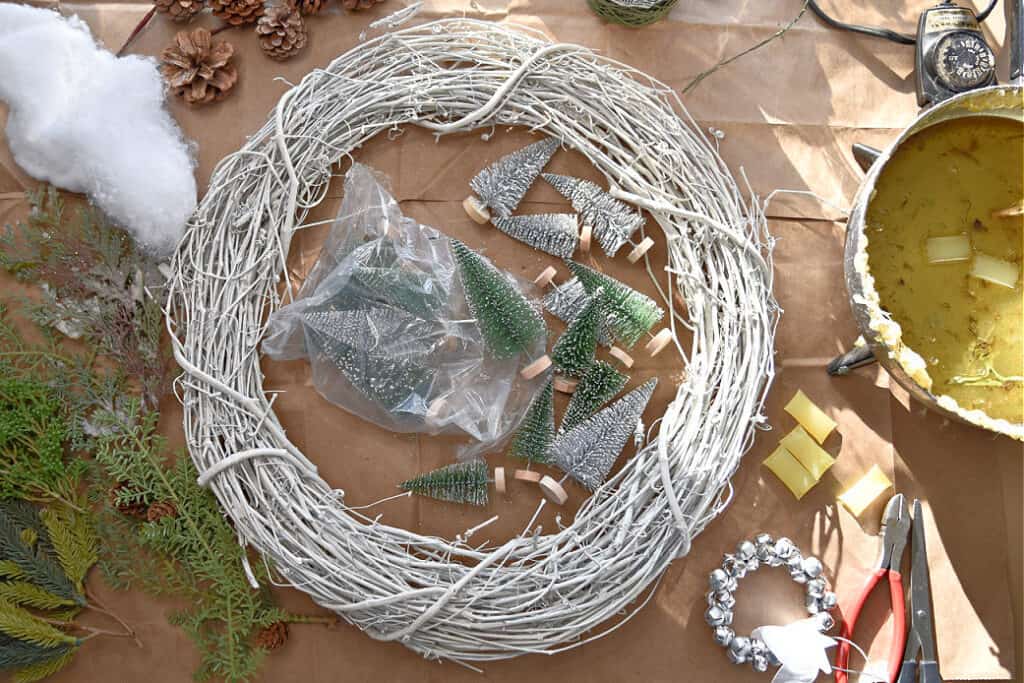 How To Make a Grapevine Winter Wreath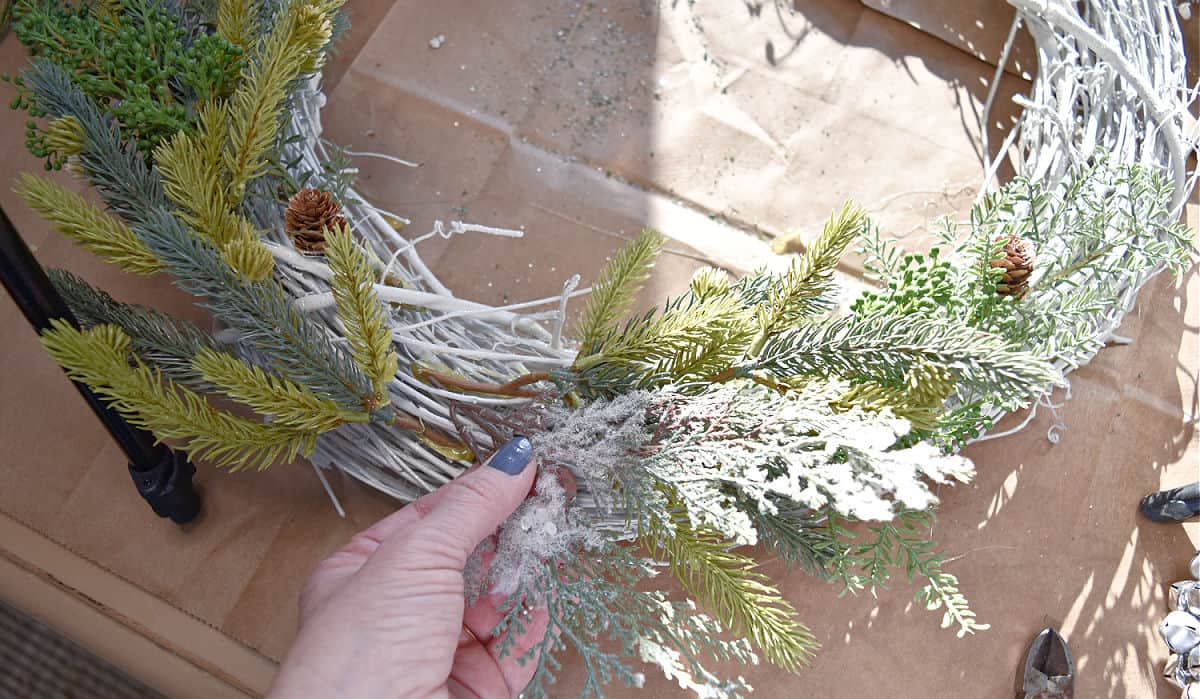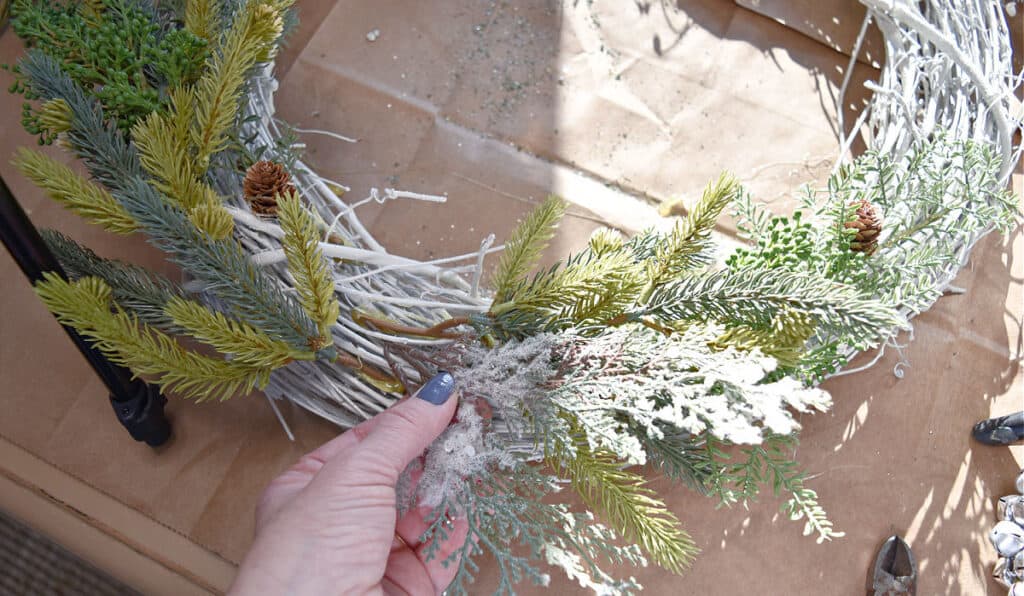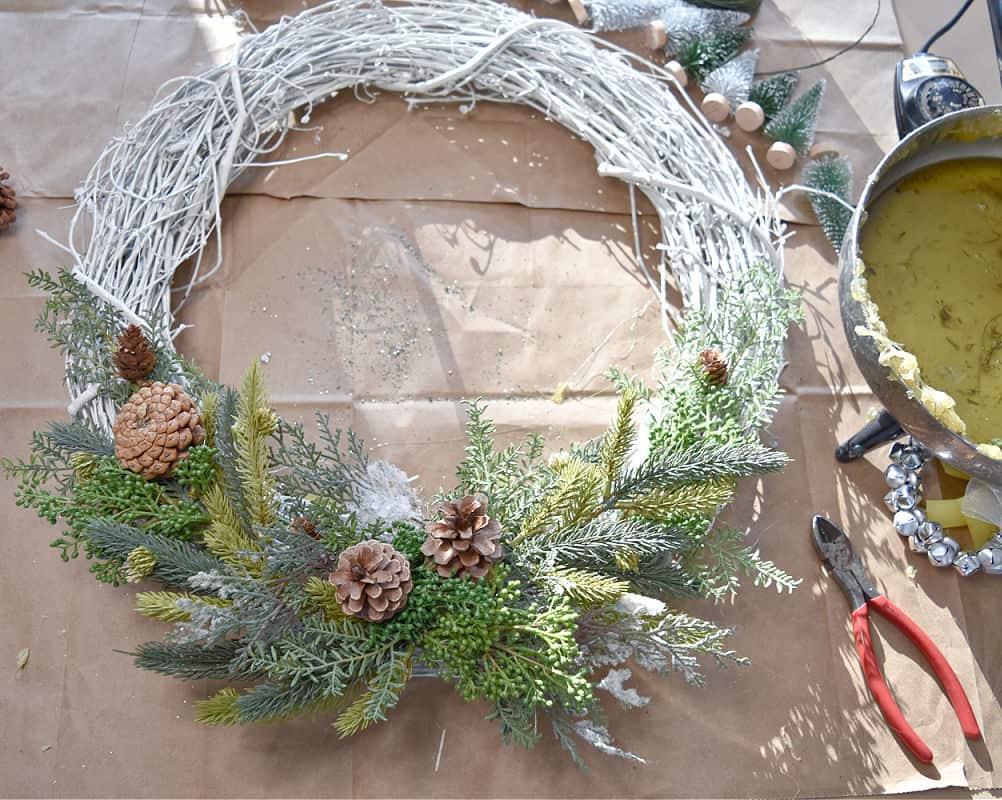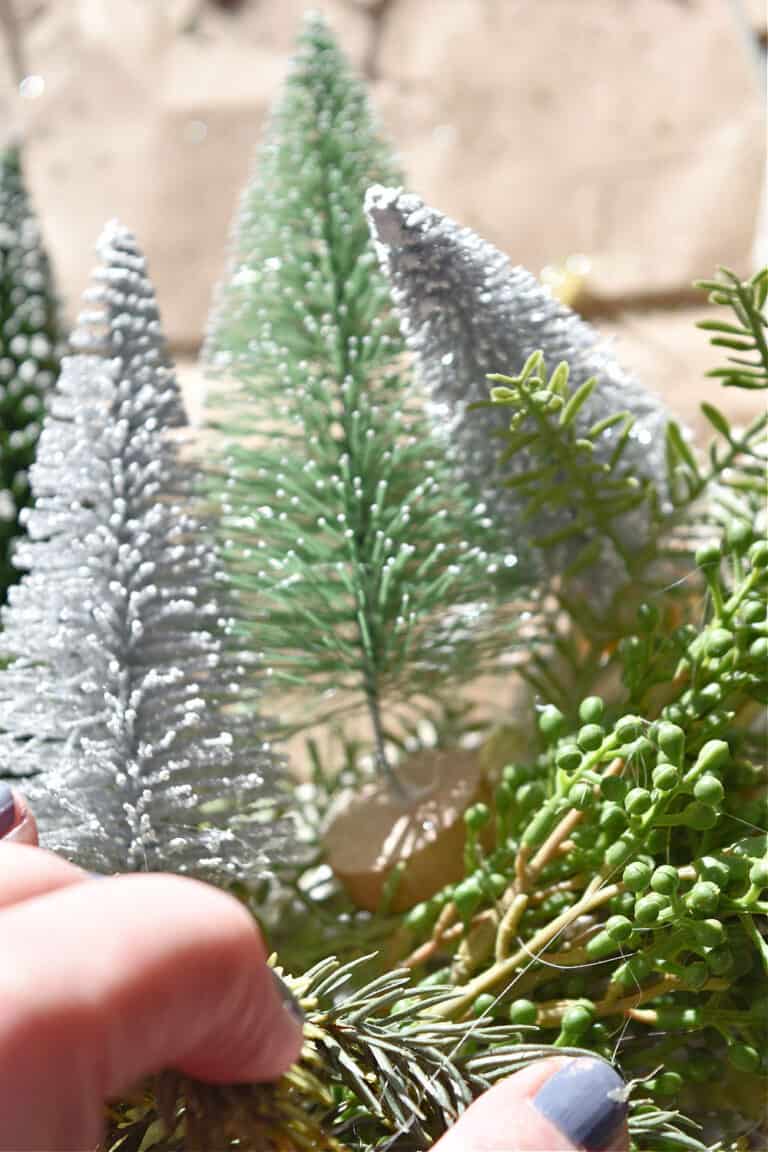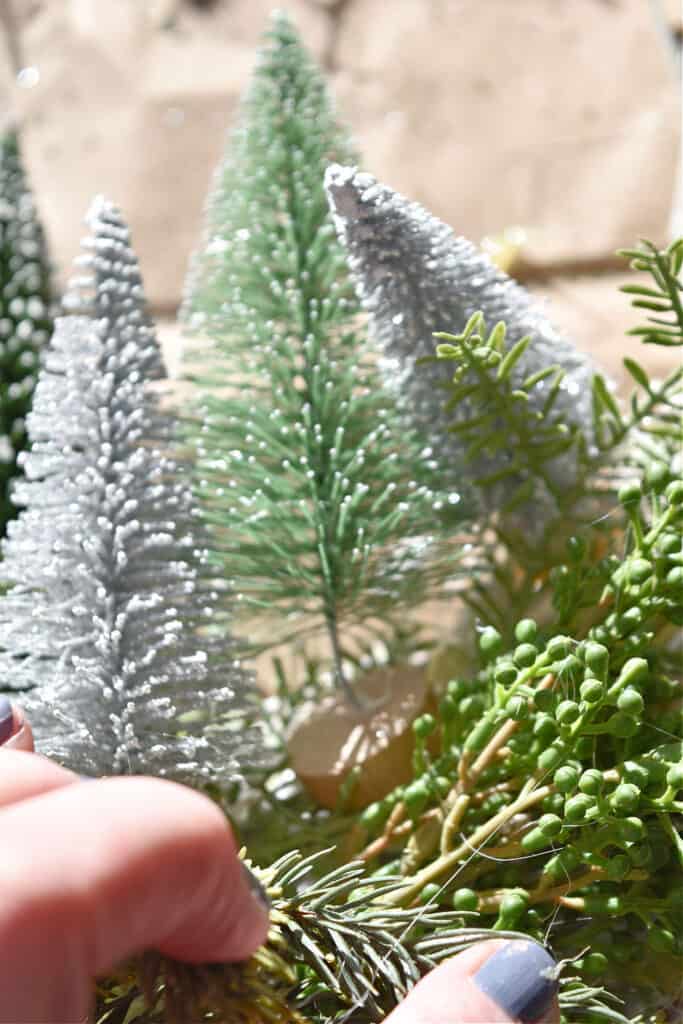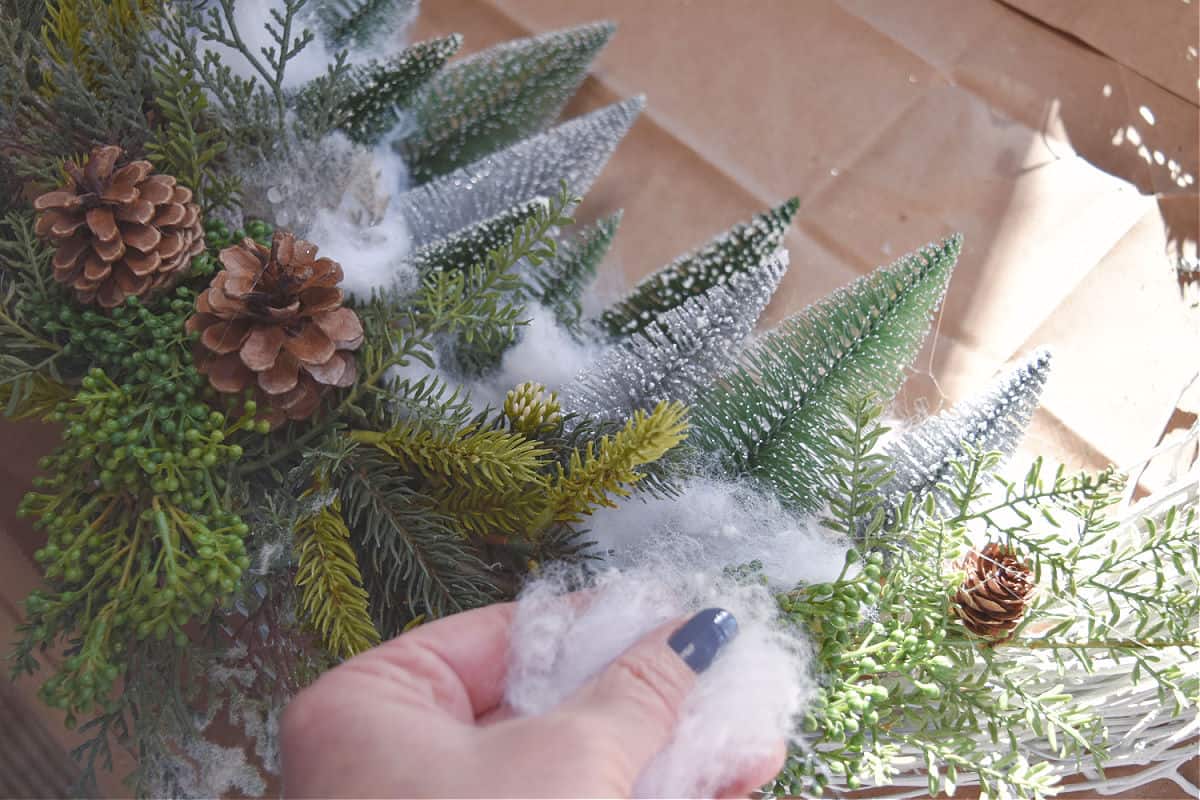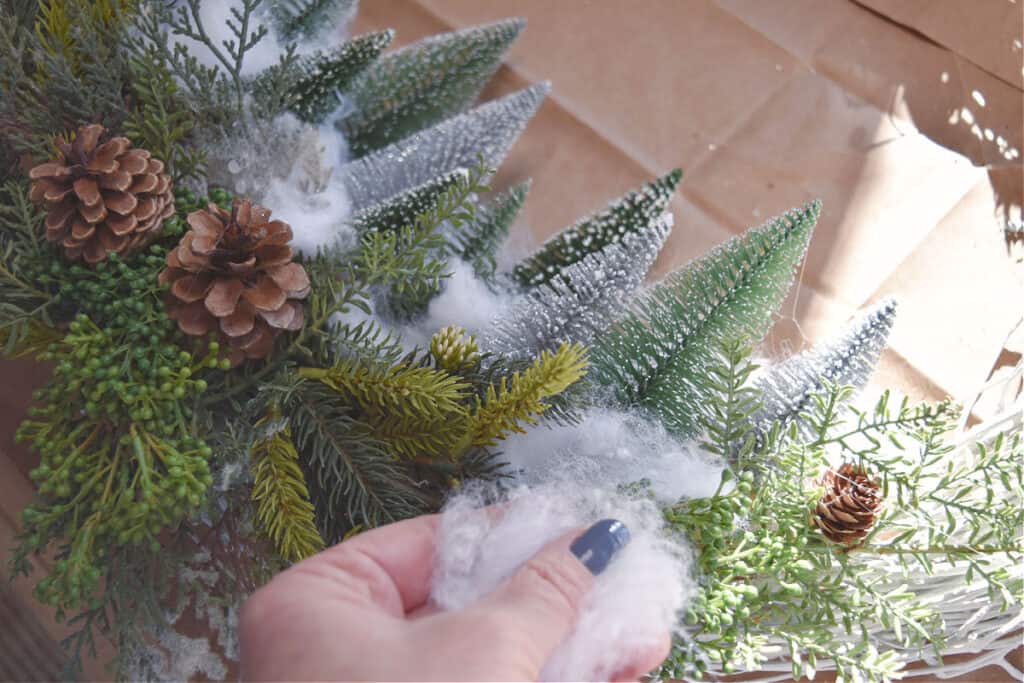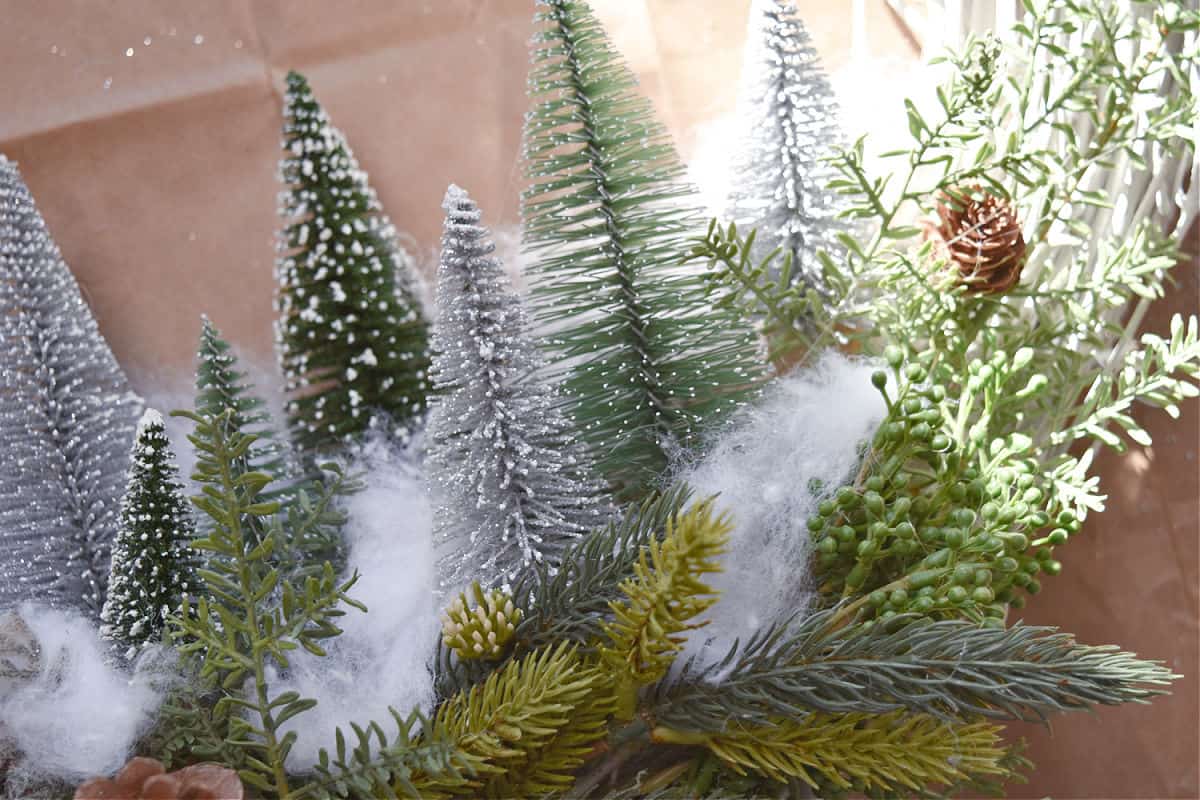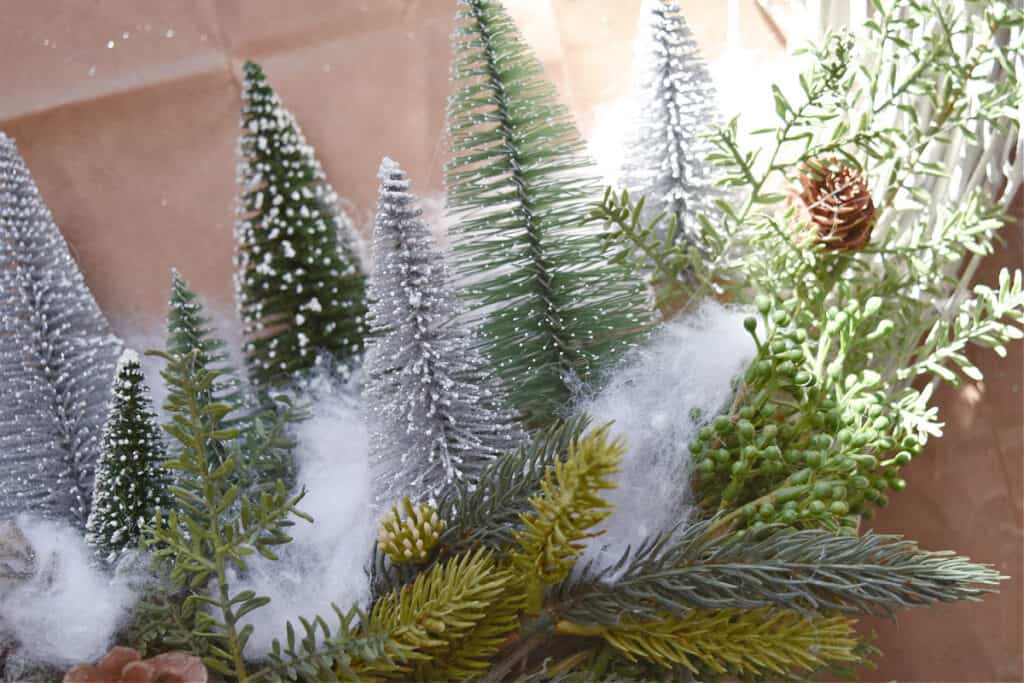 With hot melt glue gun or pan-style hot glue (I like to use the hot glue pillows in an old electric frying pan when I'm doing a bigger project), glue a variety of faux evergreen sprays to bottom half of grapevine wreath form. Arrange them so they face out and up on either side.
Glue a couple pinecones around evergreens for added texture. Vary which end faces out for interest.
Lay out your collection of mini bottle brush trees by size. Glue a variety of sizes to the grapevine wreath form behind the evergreens sprays. The wood bases make this easy. The trees can be adjusted more straightly once the glue dries, so don't worry if the tree is a little crooked when you're gluing it on.
Tuck small pieces of fiberfill stuffing around bases of trees and behind.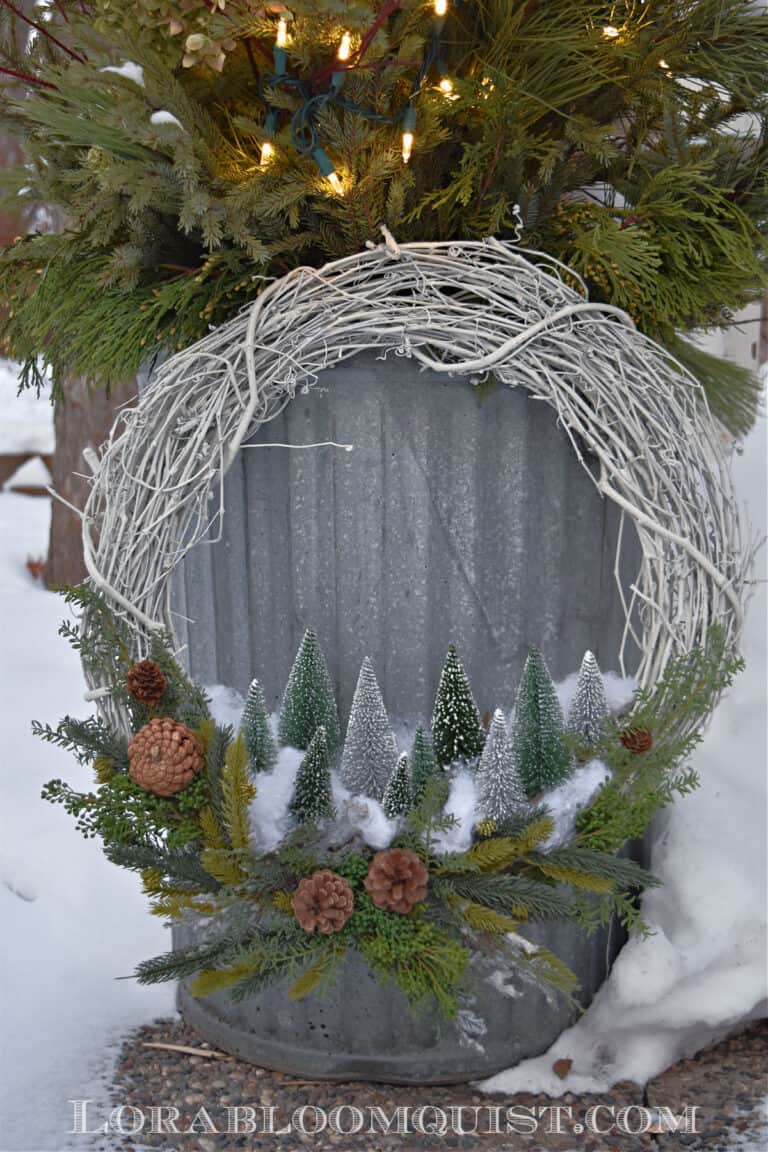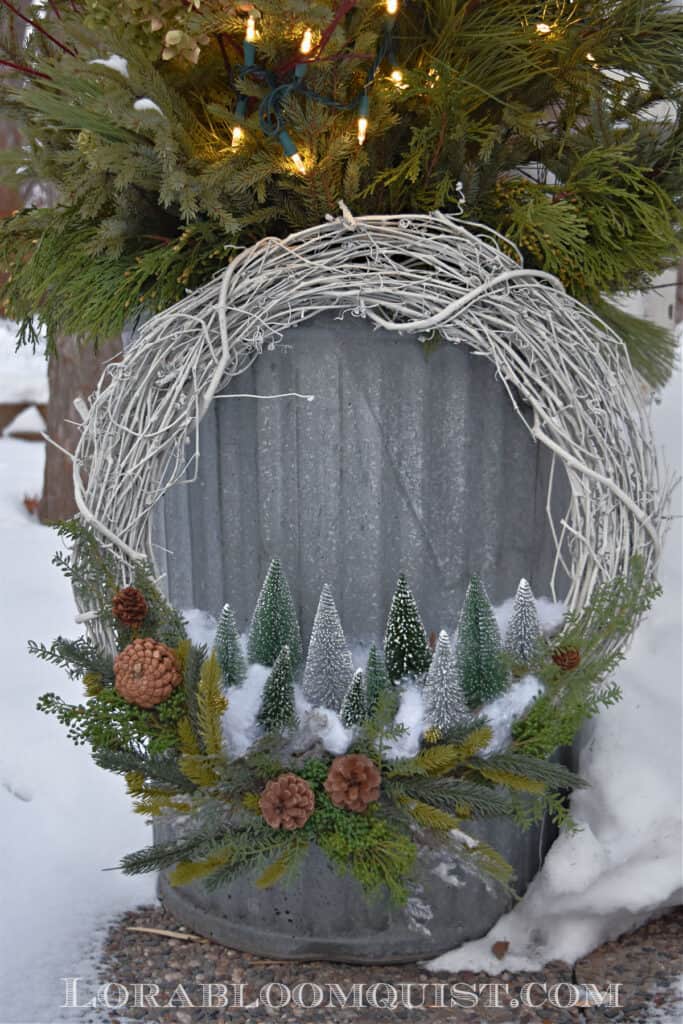 How to Decorate with Your Bottle Brush Wreath
This wreath has a totally different vibe to it than my evergreen wreaths. I love it's rustic grapevine texture and that it's glittery and white; perfect decor all through winter. I grouped it with a pair of old skis on a vintage bedspring (my favorite way of flexible decorating;) I even tucked in a string of fairy lights to wind around it for added winter twinkle.
It also could be layered over the top of a thicker evergreen wreath. The how-to is so easy on this project and it looks like an expensive anthropologie-type wreath. It could be a wonderful gift as well.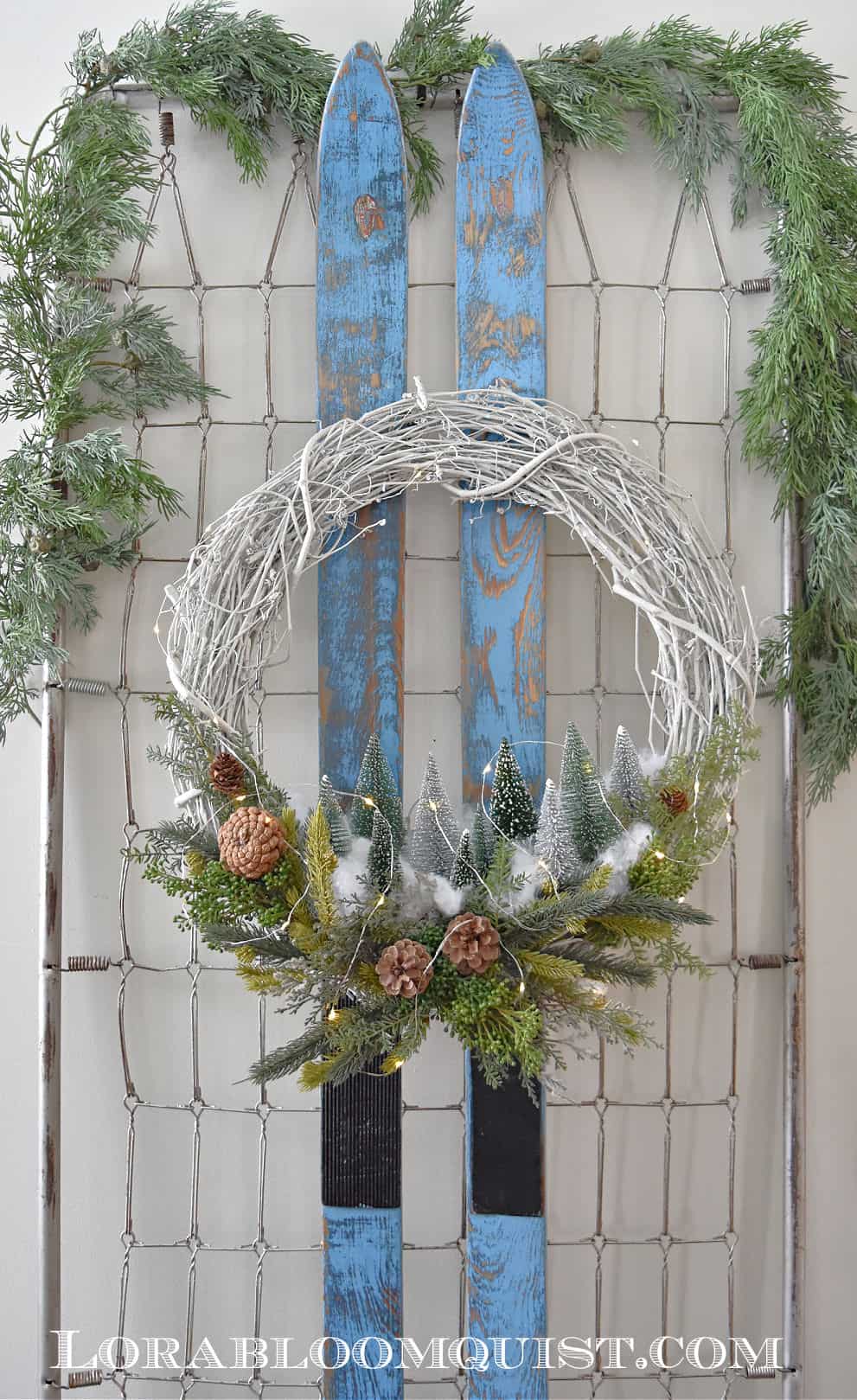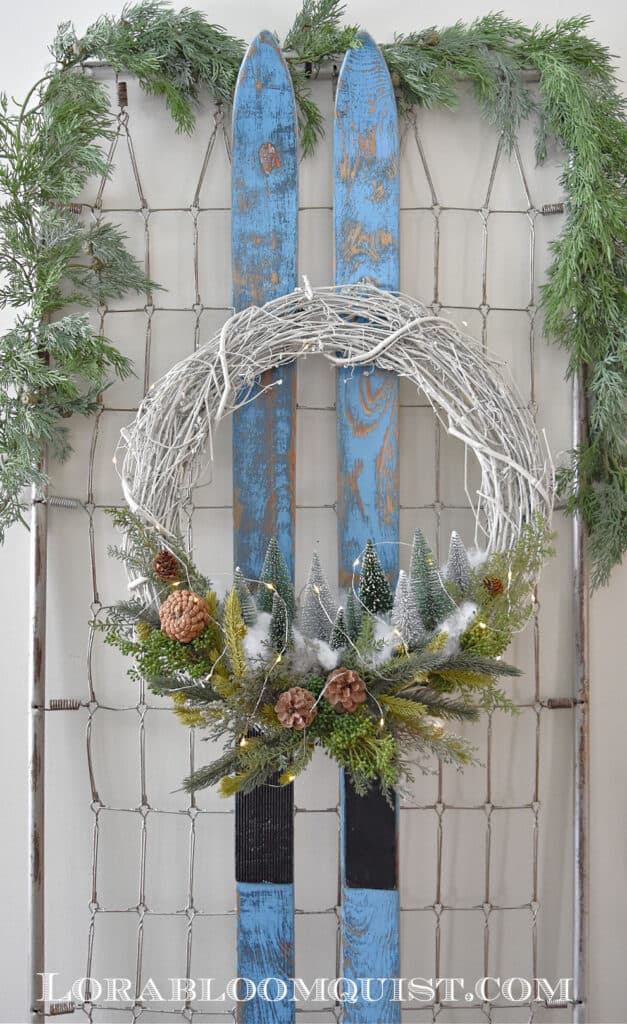 For more of my Christmas Ideas and Inspiration, see HERE
I hope you enjoyed this Bottle Brush Winter Wreath How To as much as I did! If you'd like the creative ideas to keep coming, make sure to become an Insider!
Please pin and share!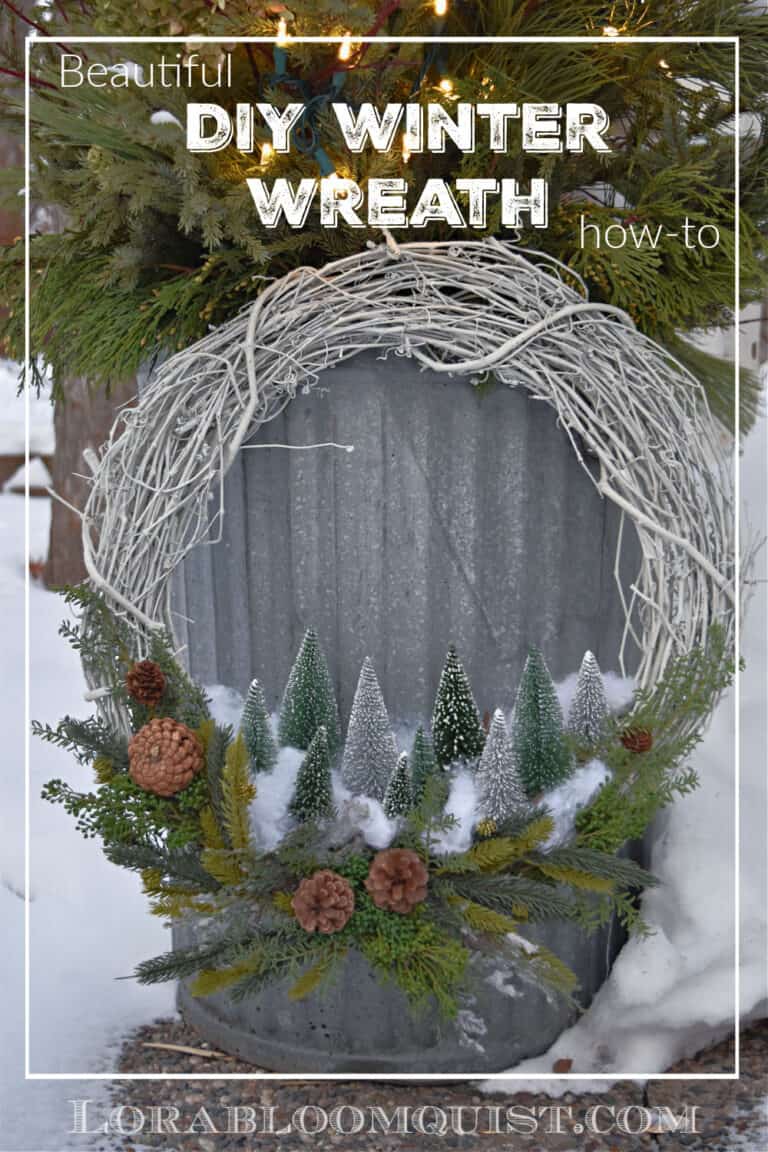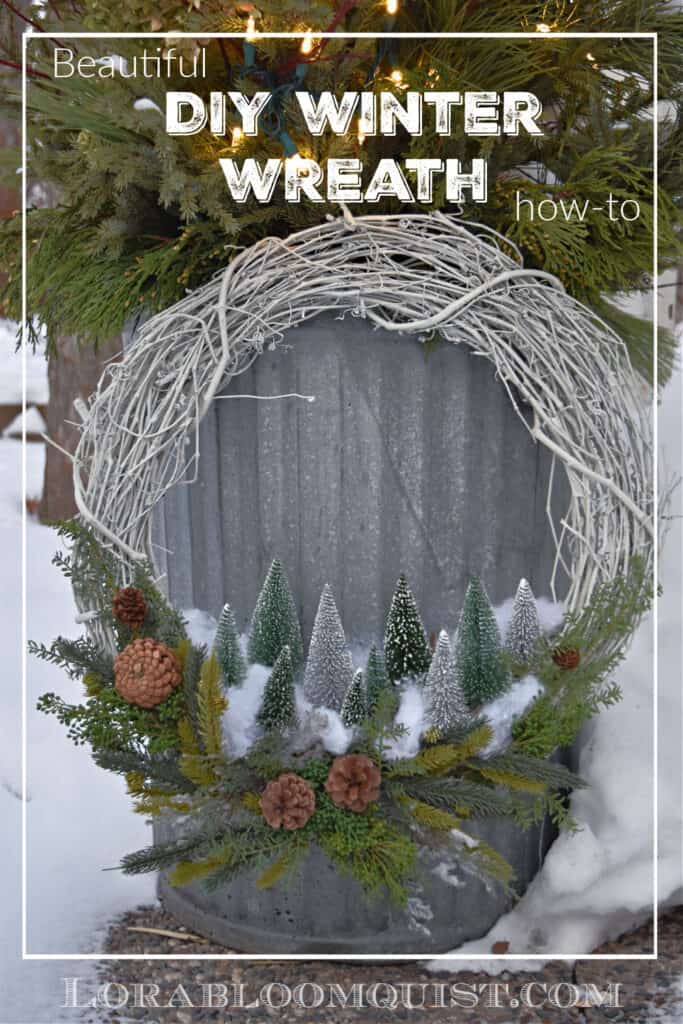 Sharing at these lovely parties: