Best Books to Add to your Fall Reading List
Autumn is the time to get cozy and start reading a good book! Here's what's on my reading list!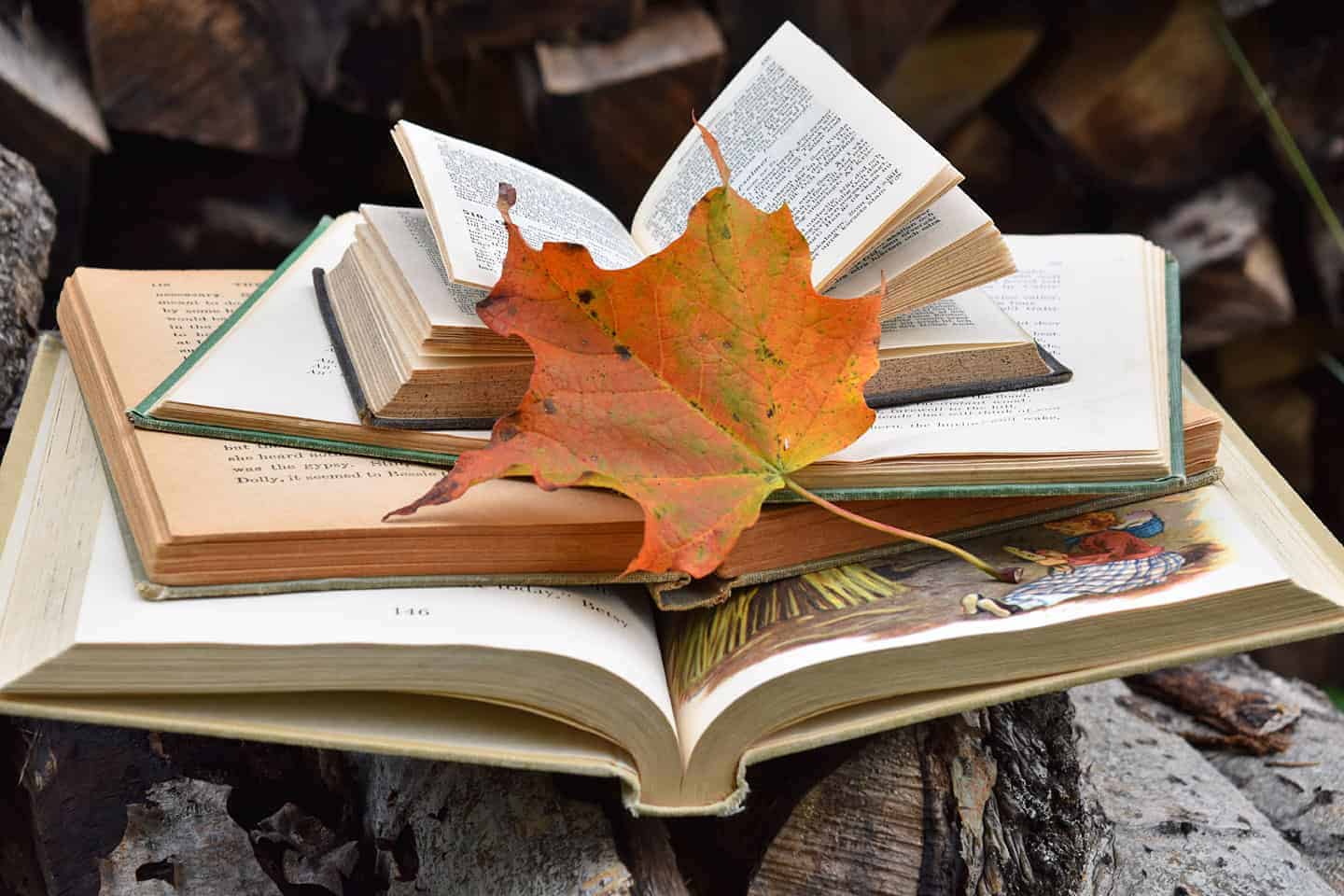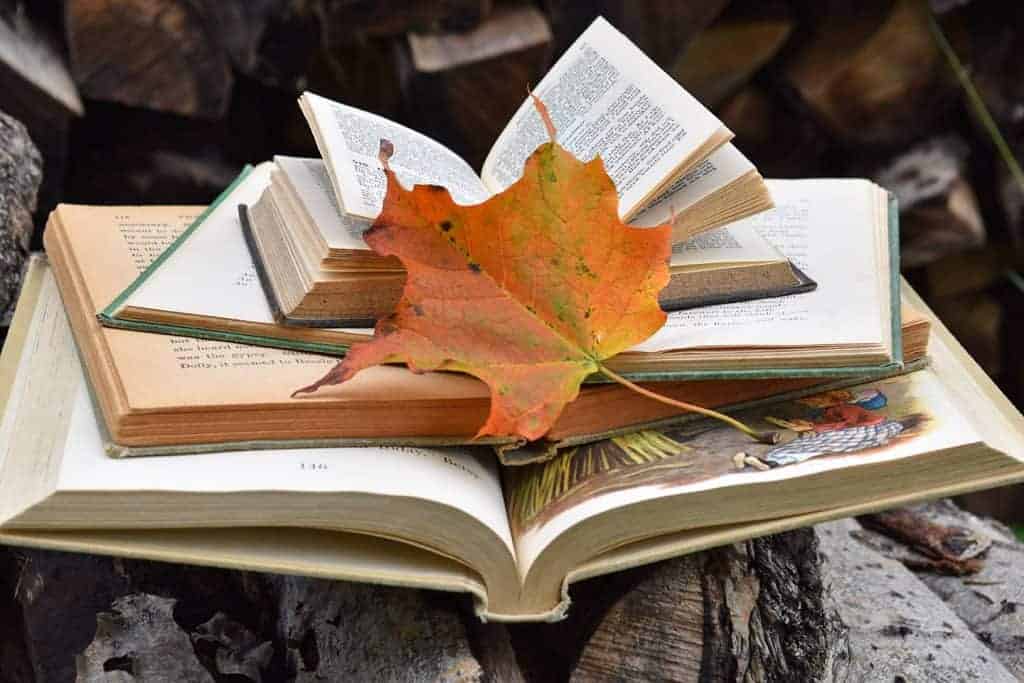 Whenever the weather gets chilly and the autumn schedule settles in, I crave a good book and a cozy blanket next to a crackling fire. Whether it's outside by a campfire or inside next to the fireplace, I love to fill my eyes and my mind with beautiful inspiration and learning. Here's a sampling of fresh new reads if the chill in the air finds you feeling the same! Here's my list of Best Books to Add to your Fall Reading List.
Best Books to Add to your Fall Reading List
For your convenience, this post contains affiliate links. If you make a purchase, I may receive a commission. There is no additional cost to you. My full privacy policy is here.
Perfect to give as a gift to yourself, or to get your Christmas shopping list started!
Decorating and DIY Book Favorites
Lived In Style: The Art of Creating a Feel-Good Home is authored by a fellow vintage junk lover, Ki Nassauer. Ki's roots are from my neighborhood; one of her Junk Market sales years ago happened to be right down the road when we did a sale in my yard. So fun to see where her journey has led her through the years. This book is filled with beautiful, personal spaces, filled with artistically styled vintage.
Create Your Own Cozy: 100 Practical Ways to Love Your Home and Life is the brand new book from one of my favorite bloggers, Liz Marie Galvin. Liz is an expert at encouraging us all to make our homes welcoming and cozy. Every peek into her vintage-filled antique farmhouse is a treat! This book is sure to be as wonderful as her others:)
10 Minute Decorating Ideas by KariAnne Wood is sure to get your DIY decor juices flowing. KariAnne is the queen of inexpensive, creative ideas. Her simple, seasonal ideas will bring beauty and joy to your home. She expertly mixes vintage and thrifted finds with new for classic, elegant style.
Courtney Allison's brand new French Country Cottage Christmas is guaranteed to be drool worthy! Everything she touches is romantic and gorgeous. This book will definitely inspire your Christmas decorating ideas and will be the perfect holiday coffee table book for guests to enjoy!
Inspirational Books
Pilgrim, by Ruth Chou Simons, is the newest inspirational book in her family of books. The perfect combination of encouraging Christian faith and beautiful watercolor art make her books an amazing gift or a great book to lend to friends.
For a seasonal version, this is a beautiful one of hers, too:
"Emmanuel: An Invitation to Prepare Him Room"
Holly Gerth is an expert at knowing the introvert mind. If you're an introvert and sometimes struggle in the extroverted world, her Introvert by Design will encourage you that God created you this way for a reason. Such an encouraging guided journal to help you feel content in yourself.
I've always loved coloring, and grew up on Altair designs (anyone else?) This Color the Words of Jesus is a great way to relax while learning and meditating on scripture. An enjoyable way to spend a road trip or a great gift for someone who enjoys art.
Organizing & Decluttering
As I was perusing the book section, The Sentimental Person's Guide to Decluttering caught my eye. I know that sifting through sentimental memories is definitely an issue when you're a person who likes pretty things; my mom had a hard time parting with items and I feel the tug, too. This book sounds like a great read for those of us who love to decorate but don't want our homes overflowing. I've actually thought about writing a book like this!
A friend just mentioned this new-to-me concept, and I'm intrigued. Because I go to plenty of estate sales when I'm blown away by the amount of stuff they've got! Honestly, I pride myself on thinking my estate sale someday will be a blast for many;) 😉 but I don't want my family to be burdened by getting rid of all my treasures. The Complete Swedish Death Cleaning Guide sounds like an interesting read! (and how bad would it be to give it to a family member as a gift??)
Health Journey Book Recommendations
Instead of recommending my usual entrepreneurial books, I'm sharing a couple of my favorite health journey books. This past year I've been focusing on getting healthy and reversing my Type 2 Diabetes. My siblings have also been doing this and it's been fun to see success!
If you're needing a reboot, this is the new science about an old technique that says our bodies are made for fasting. And you know I'm all about doing life the vintage way anyway;)
"The Obesity Code" by Jason Fung, MD
If you want to feel better in your body and mind this book will teach you all about fasting. I started with this book.
"The Diabetes Code" by Dr Jason Fung
If you have struggled with Type 2 Diabetes, this book brings hope that it can be reversed naturally. Dr. Fung explains how he's worked with many patients and learned that fasting is the way to heal the body naturally from this eating disease.
"Fast Like a Girl" by Dr Mindy Pelz
I got introduced to Dr. Mindy Pelz though her lively YouTube videos and love her optimistic, encouraging fasting wisdom, geared toward women. Our bodies are very different from men and our hormone cycles and stage of life definitely make a difference in our health journey efforts.
I haven't read The Cancer Code yet, but am intrigued after reading Dr. Jason Fung's other 2 books. The body has so many ways of healing itself, I'm curious about how it can fight cancer, too.

Or, How about Listening to a Book?
If you know how handy Amazon is, have you tried Audible? It's a great way to enjoy books while you're crafting, cleaning, exercising, or DIYing. I've found I like listening to books much more than music when I'm working. Plus, they're running great deals all the time!
Check it out HERE.

Are any of these books new to you? If you love reading and/or listening to good books, I hope you enjoyed this Best Books to Add to your Fall Reading List. Use this list for yourself, or to start your Christmas gifting!
Find my Full List of Favorite Books HERE.