Family Photo Wall Ideas (on a bedspring)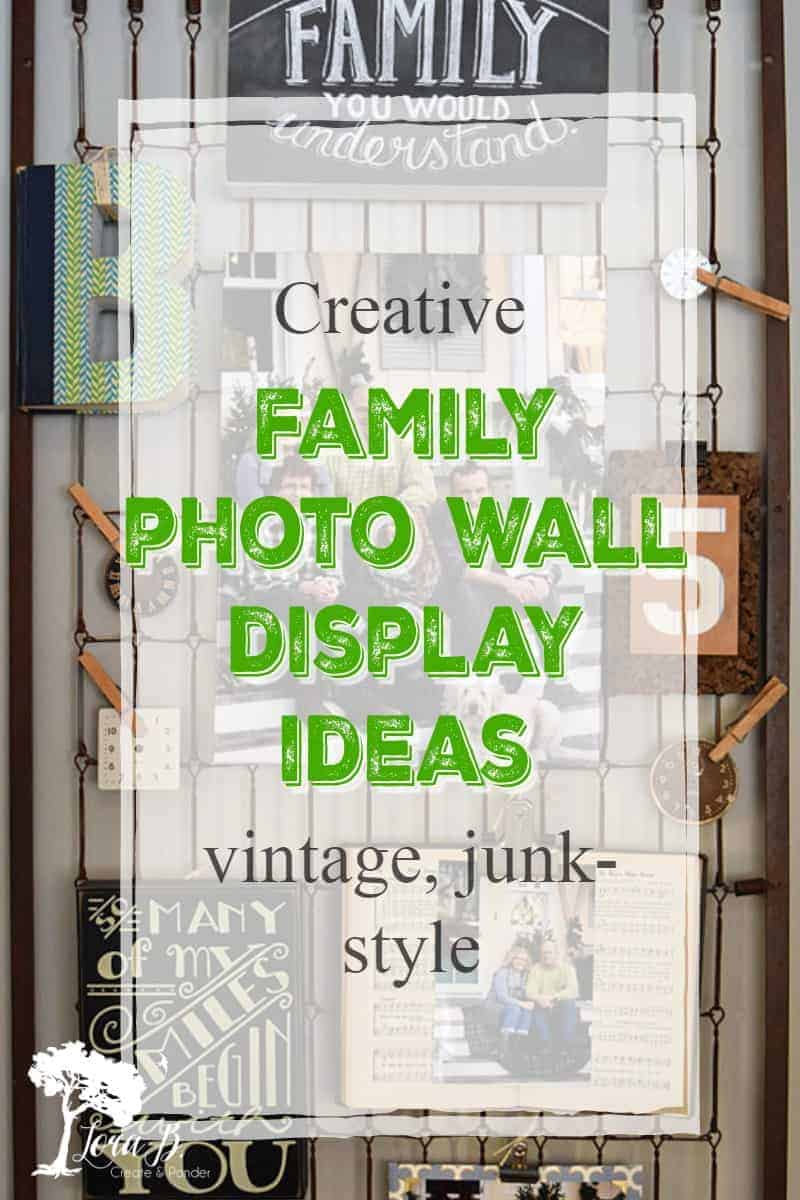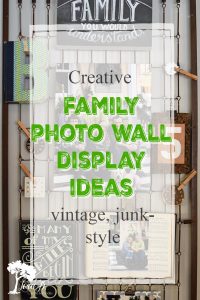 Family Photo Walls are a great place to highlight your family's personality and your decor style. If you take new pictures every year or so, having a changeable backdrop can enable you to switch up your display easily. A rusty crib spring is the perfect foundation for a unique, changeable family photo display! To pump up your creativity, here are some Family Photo Wall Ideas (on a bedspring).
Family Photo Wall Ideas (on a bedspring)
For your convenience, this post contains affiliate links. If you make a purchase, I may receive a commission. There is no additional cost to you. My full privacy policy is here. 
Use Canvas Prints rather than Frames with Glass
For an updated style, order canvas prints of your family photos, rather than putting photographs behind glass in frames. Bump up the size a bit, too, for greater impact. Canvas prints can easily be ordered and purchased online and shipped directly to you. You can have the photo wrap around the edges or have the edges black. Choose a very clear photo and make sure it is 300 dpi for professional-looking quality.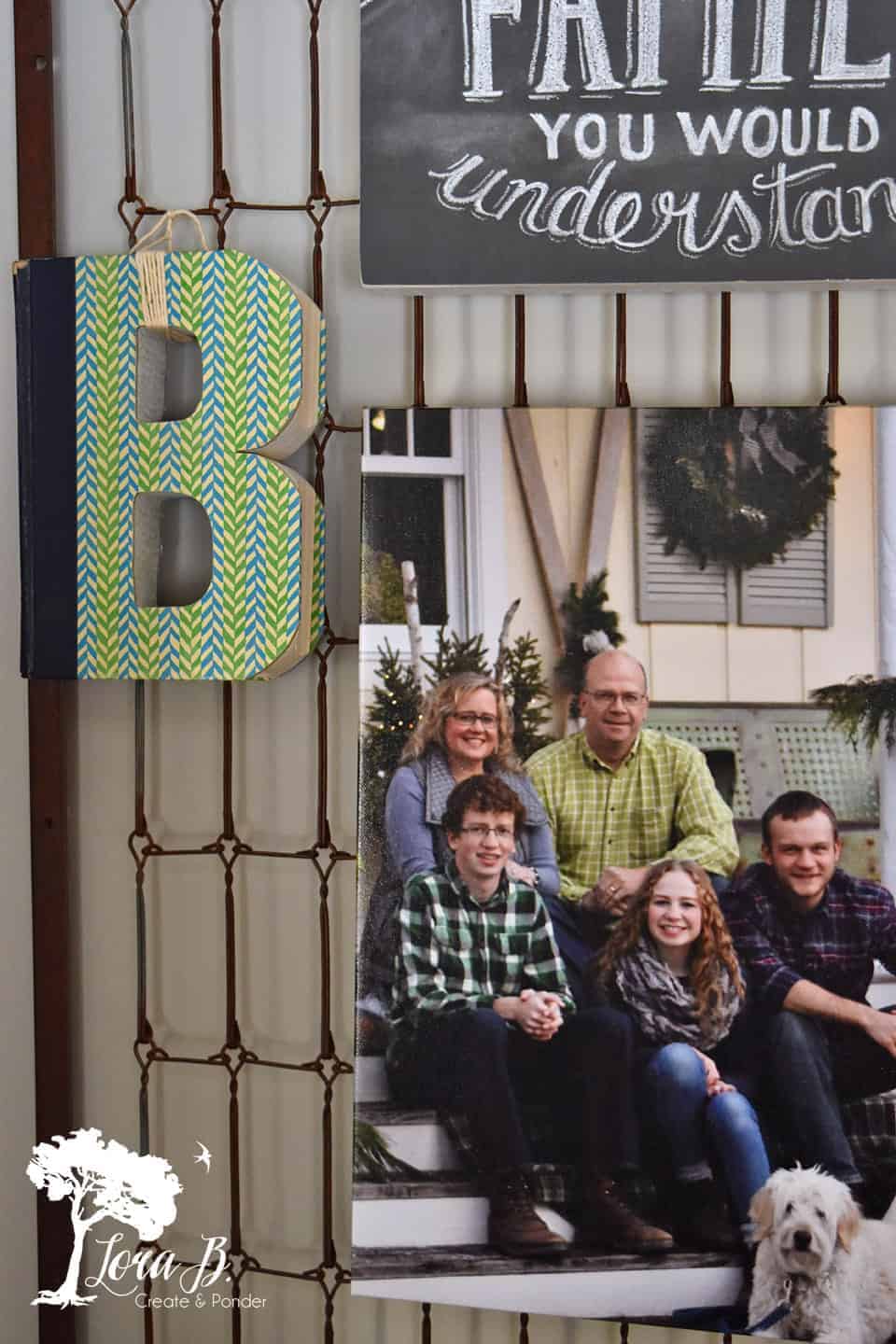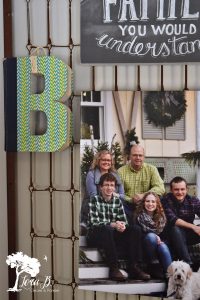 Add Items that Define Your Family's Personality
A family photo wall doesn't have to only be pictures. A bedspring foundation will enable you to add personal items that define your family's personality. Add a few fun sayings with purchased wall hangings, and maybe the number of people you have, or your initial.
Find fun family sayings to add to your display HEREand HERE
You can find vintage books cut into your family initial HERE
Number stencil can be found HERE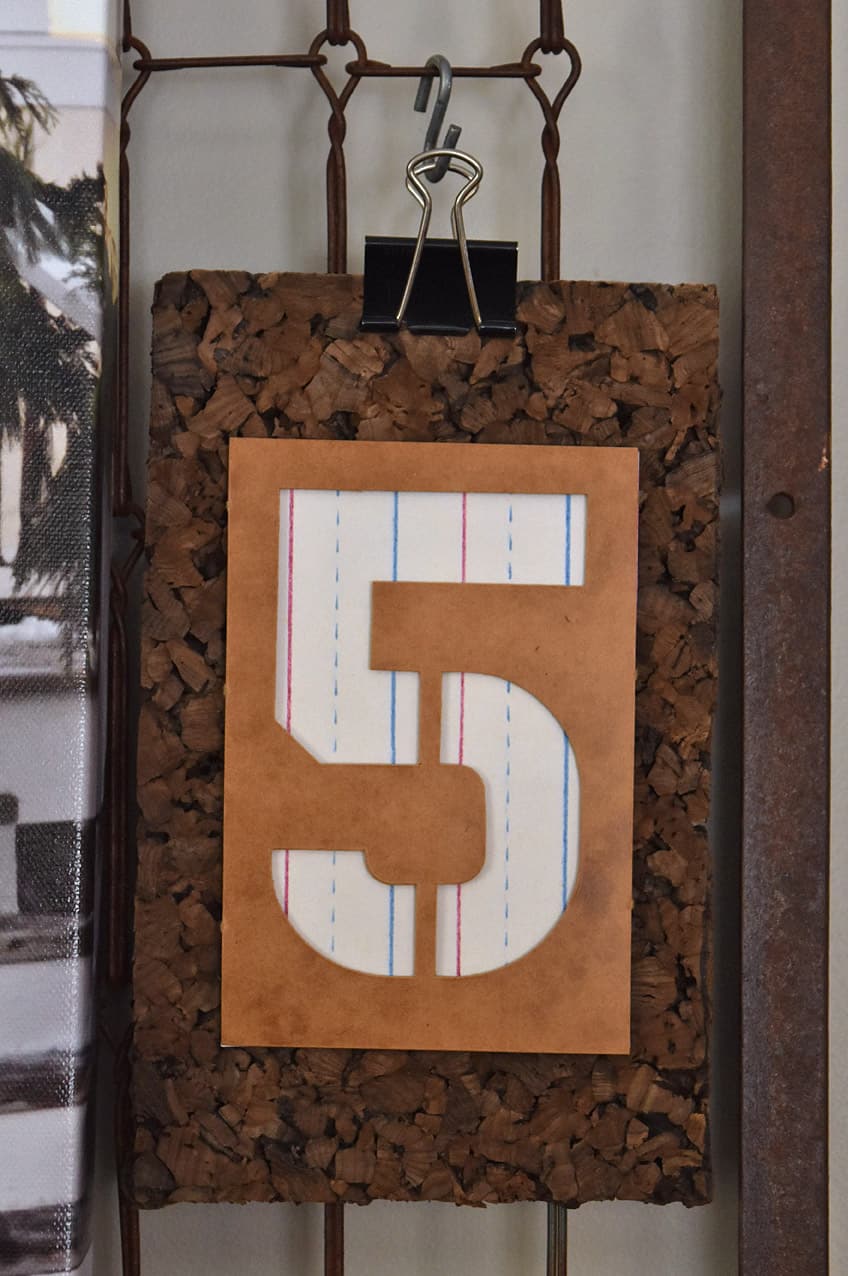 Be Creative with How you Hang your Family Photo Wall
Add some of your personality in what you hang the pictures and accessories with. I wanted my family photo wall to have a little of my junky style. I used simple, old fashioned string to tie several of the elements and used old clips also.
One family photo is displayed on an open hymnal, which conveys our love and heritage of music.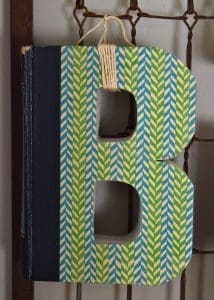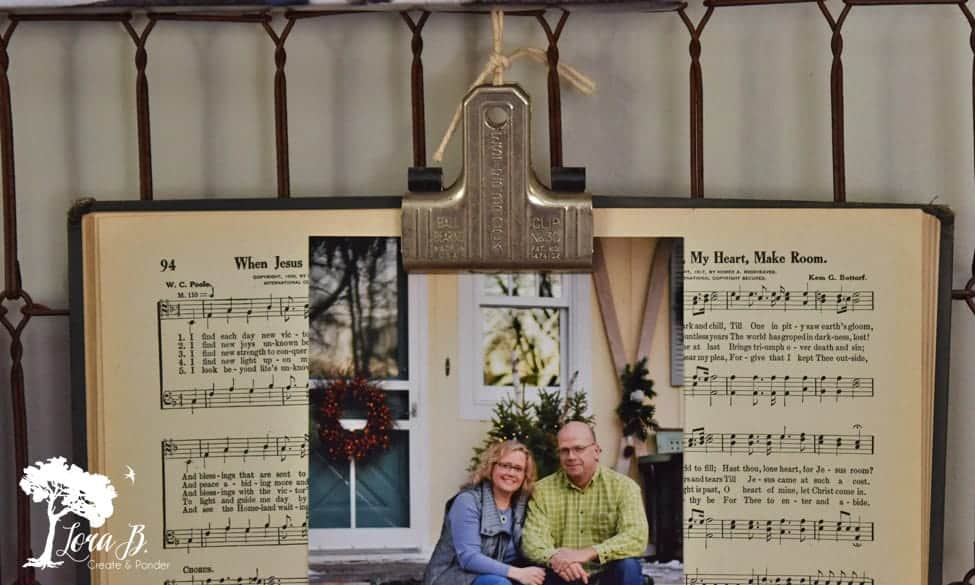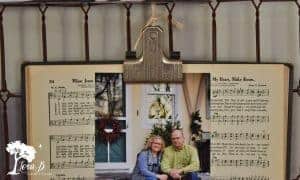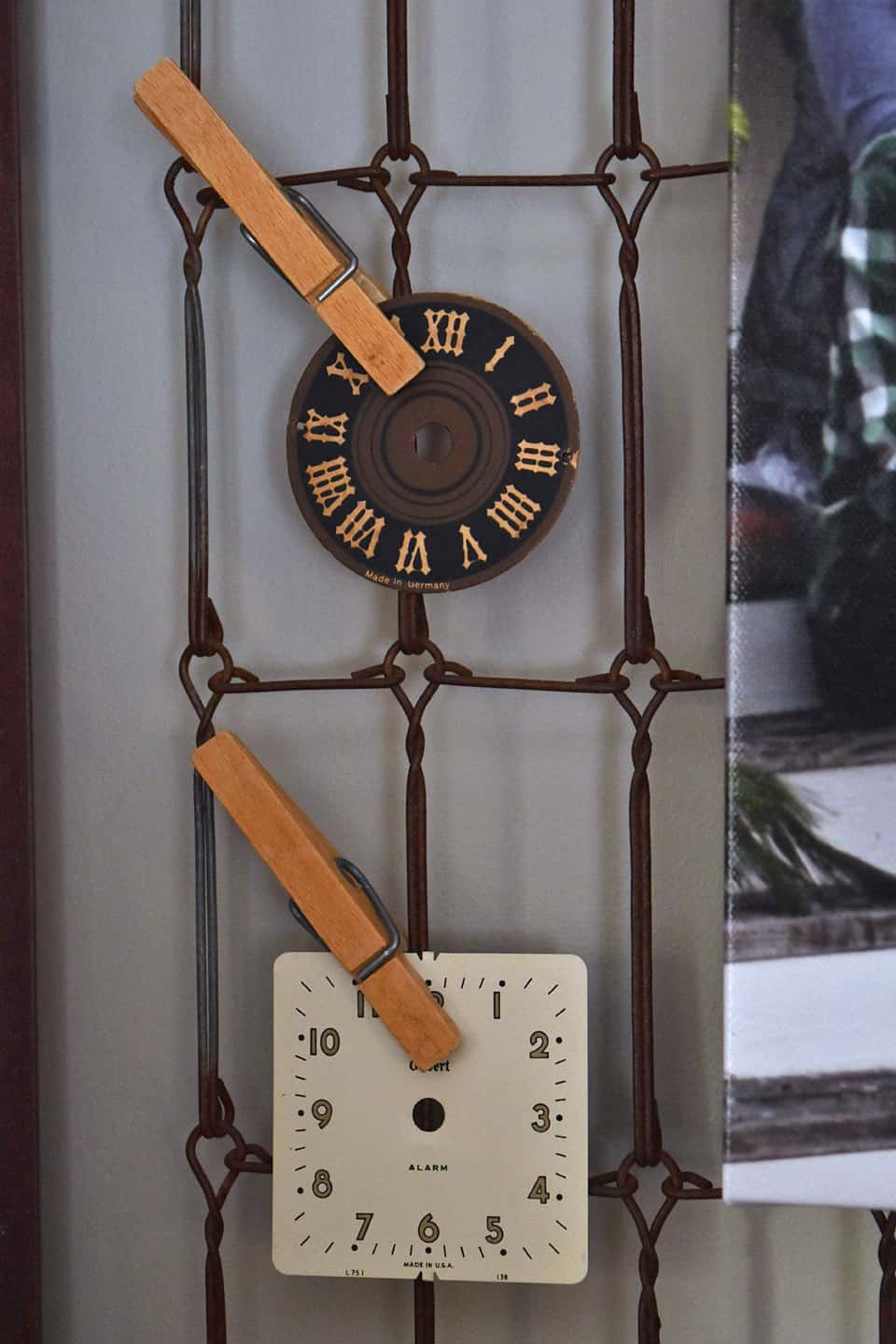 I added some vintage clock faces for graphic punch to our family photo bedspring. The "time passing" theme seemed appropriate, since my kiddos are all grown up! Old clothespins made it easy to simply clip them to the backdrop.
This is definitely not your "normal" family photo wall display!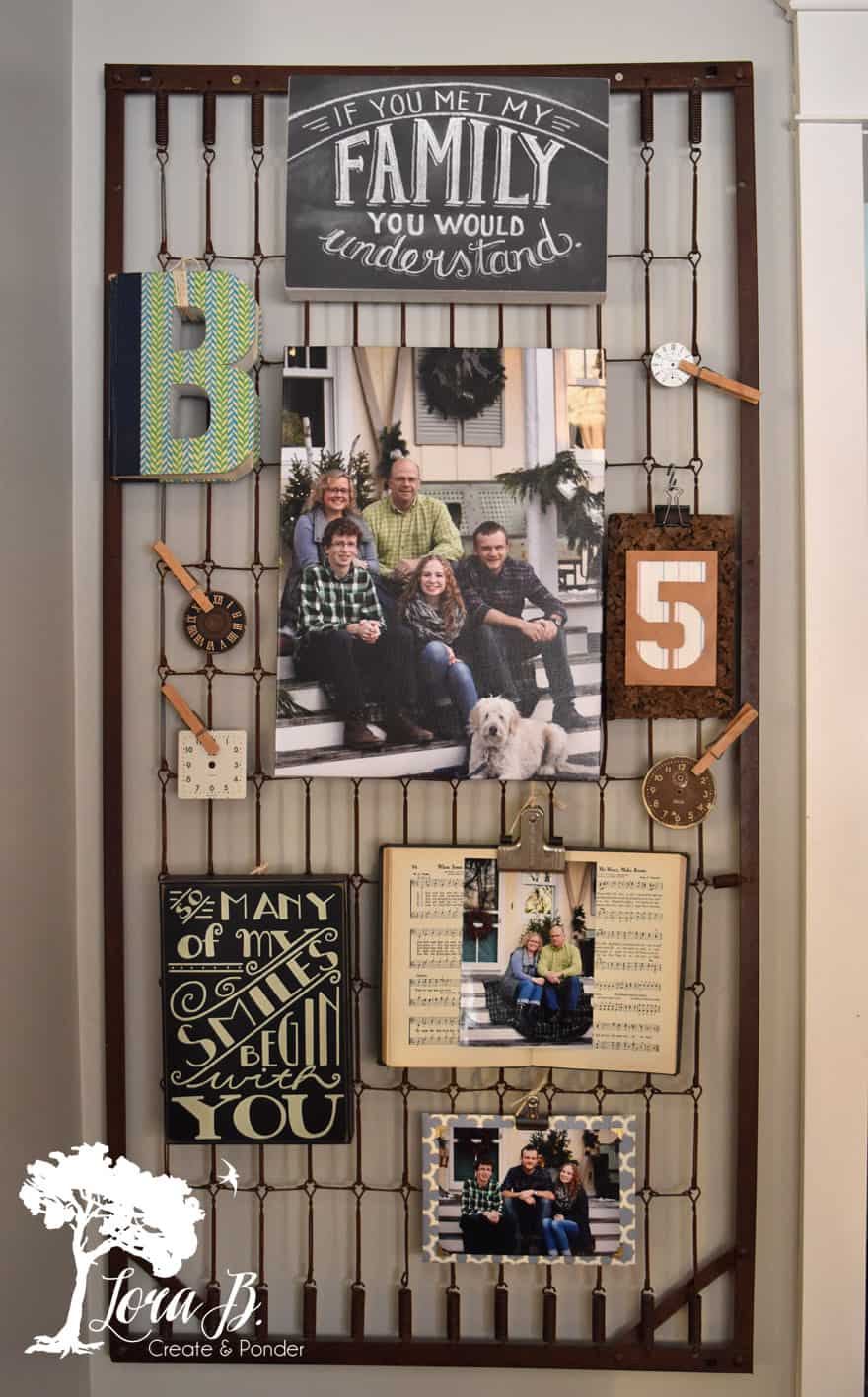 If you want to see how I got the rusty cribspring to look so perfectly patinaed, check out my post, "Wagner Sprayer".
Add Seasonal Foliage to your Family Photo Wall
When you have a bedspring for the backdrop, seasonal changes can be made, too. When Christmas comes around , I add evergreen sprays to give the display some seasonal flair!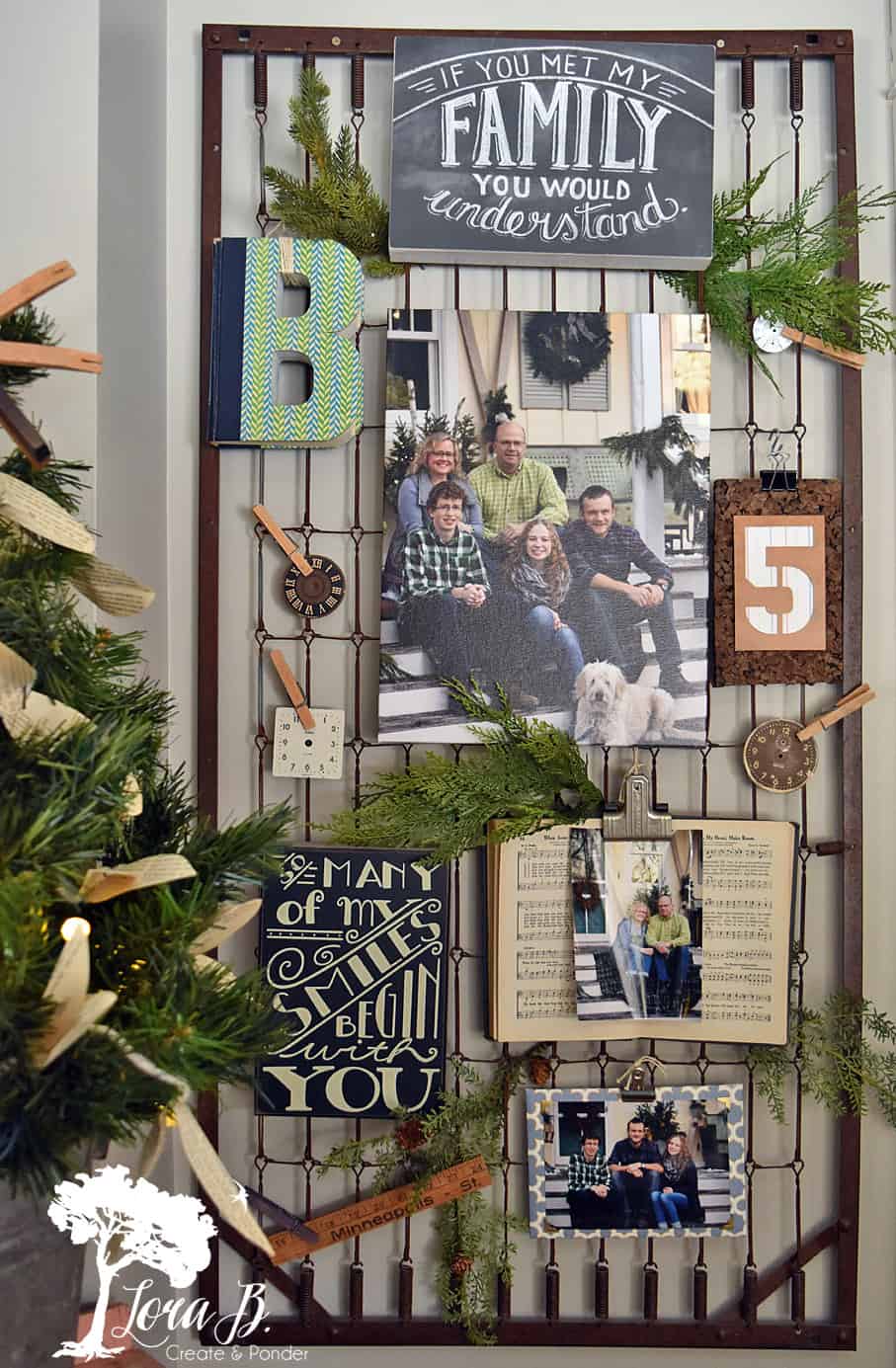 A Family Photo Wall can be so much more than pictures. It can be a place that describes your family's personality and can be a changeable canvas you can have fun decorating. Hope you enjoyed these Family Photo Wall Ideas (on a bedspring) and can better your decorating with them!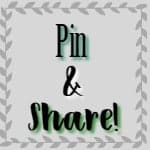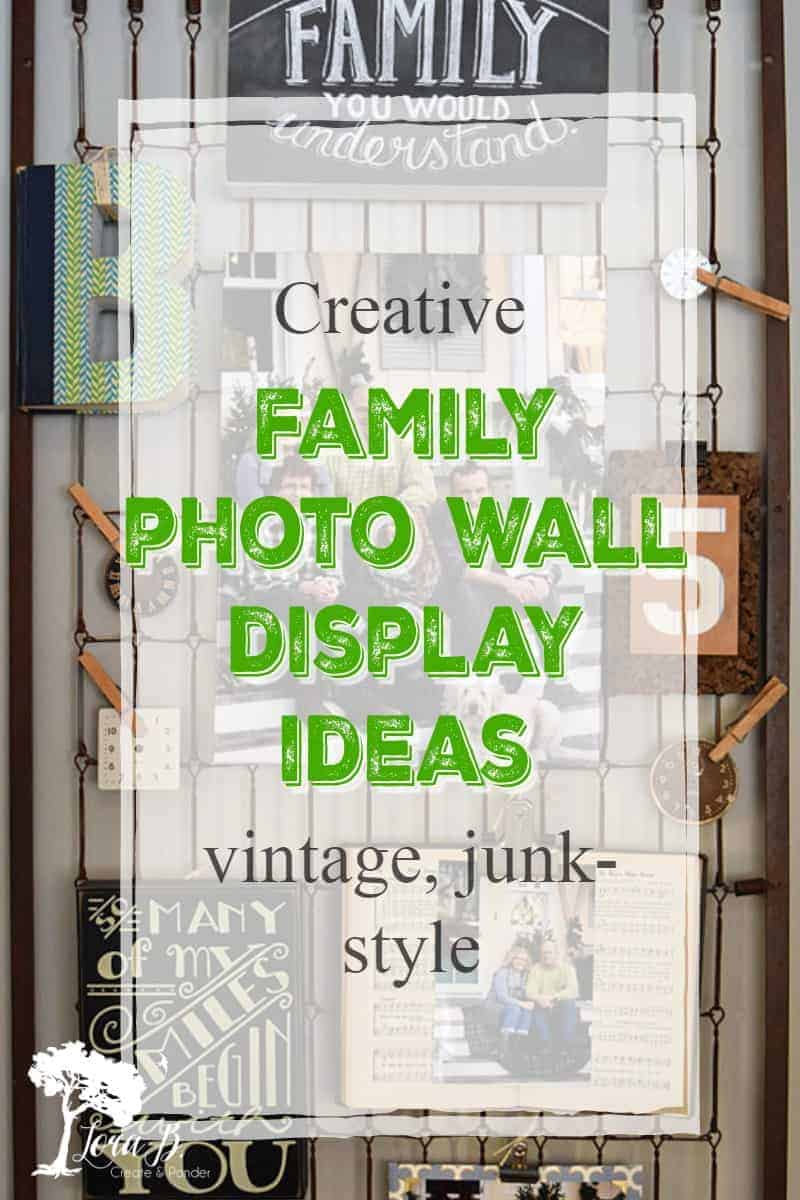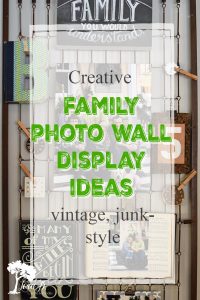 Linking up with these great parties:
Have a Daily Cup of Mrs. Olson