Bedspring Card Display and a Christmas Entry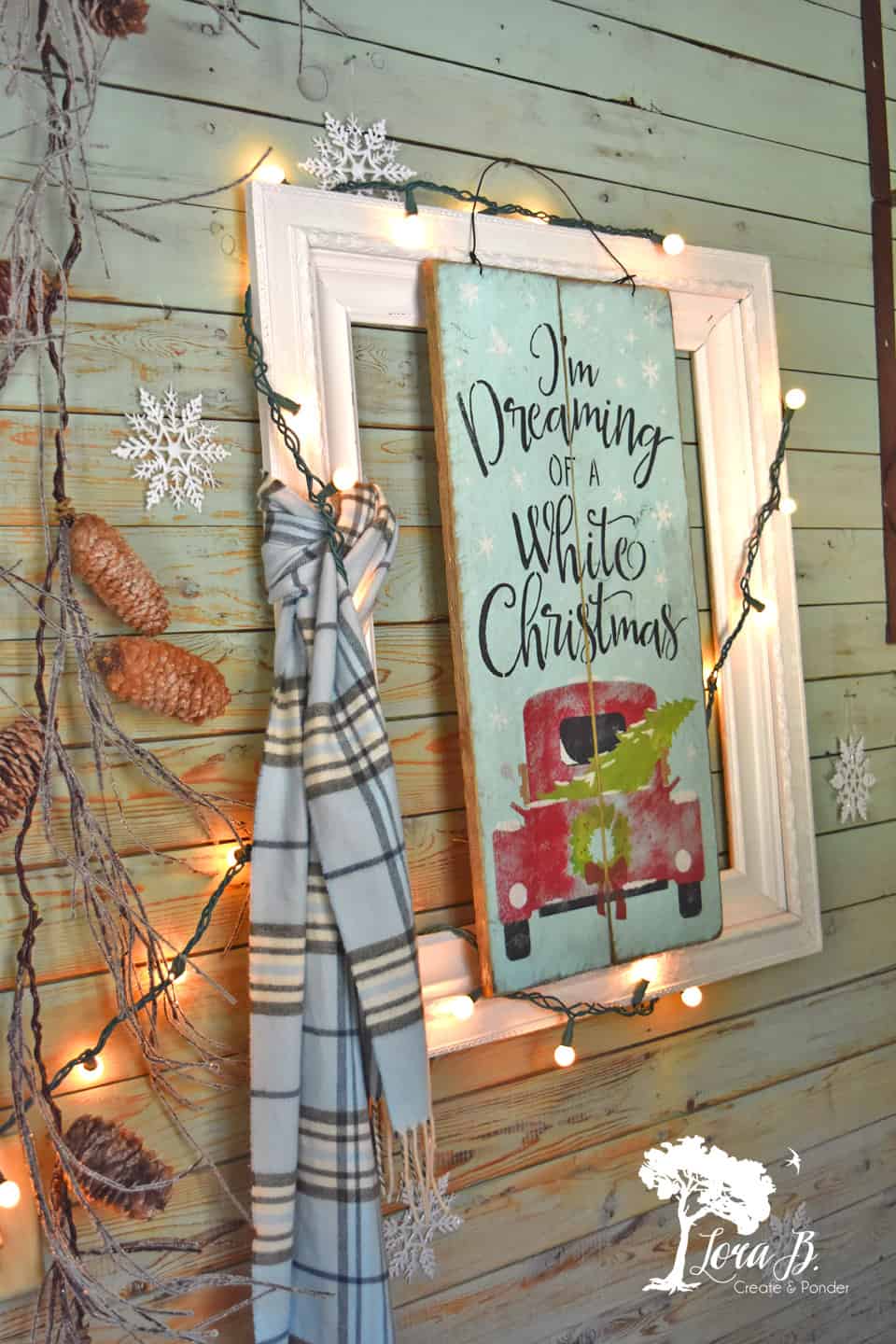 We don't need to dream about a White Christmas anymore, here in Minnesota; we've got it, and it's here to stay! But when I first started decorating our back (and main) entry, I was craving the white stuff, and everything that goes with it.
I picked up this cute, hand-painted sign last week when we had a little Patina General reunion with some of the ladies who contributed their wares to our store. It was fun to be in the town again and admire everyone else's hard work without the stress of having my own store. We saw many familiar faces and had a great time.
This cute sign with the vintage pickup directed my color scheme back here. Aqua, red and green with scarves, mittens and snowflakes seemed appropriate for a winter-time entry. I was excited the most to decorate my "new," vintage, green bedspring that Mr. Fix-it had hung on the wall. I decided it would be our Christmas card display this year!
Yes, we have a lot of coats in Minnesota.
I centered a wreath on the bedspring, decorated with vintage mittens and braided yarn for texture, along with some snowflakes and pillow stuffing, which is my secret recipe for Christmas decorating.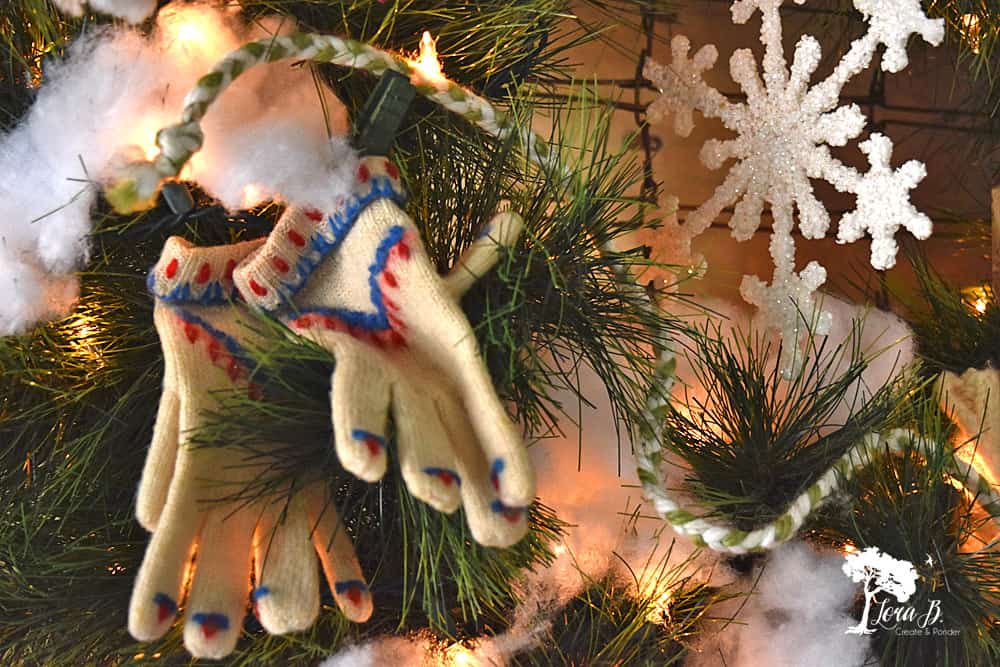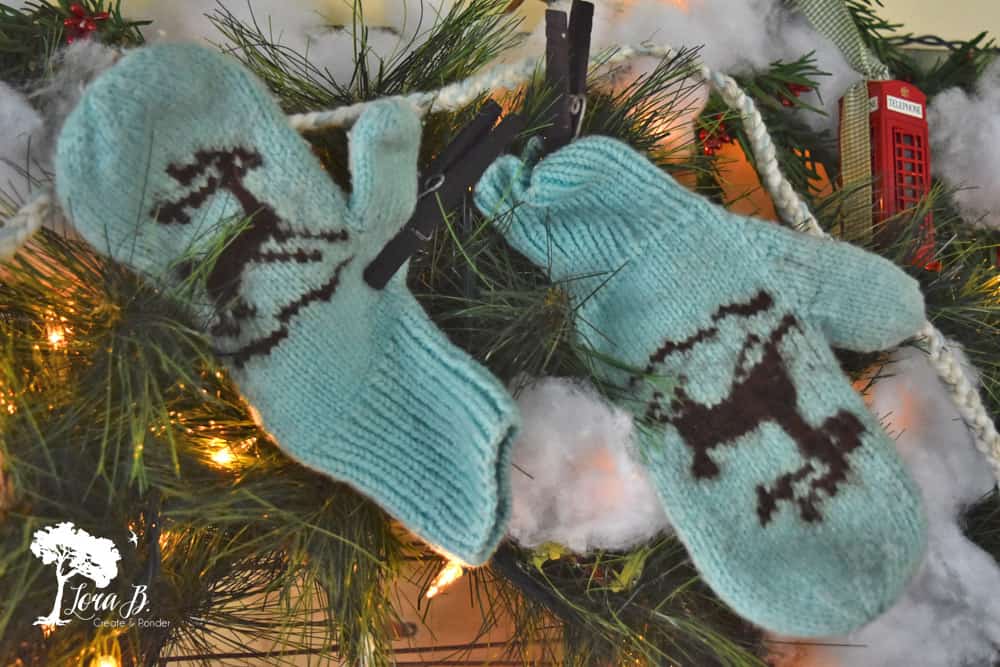 I decided to use a cute car pillow and ornament my mom had given me last Christmas and create a "Family Travels" theme, hanging all our ornaments from different trips on the greenery. I am sentimental about them, but I don't really like them on our main tree, so this is a great compromise! As you've probably figured out, if you've read a couple of my posts…I like to spread Christmas all over the house😉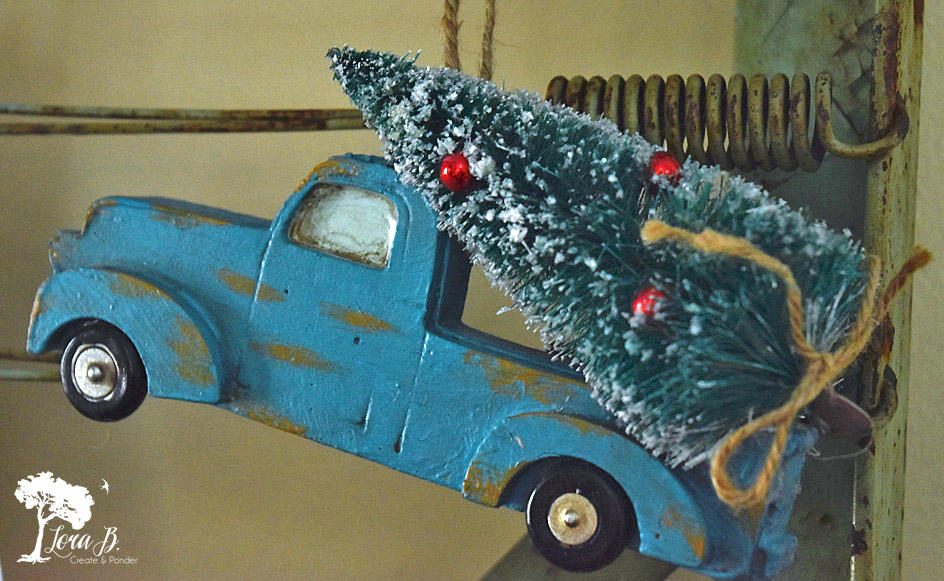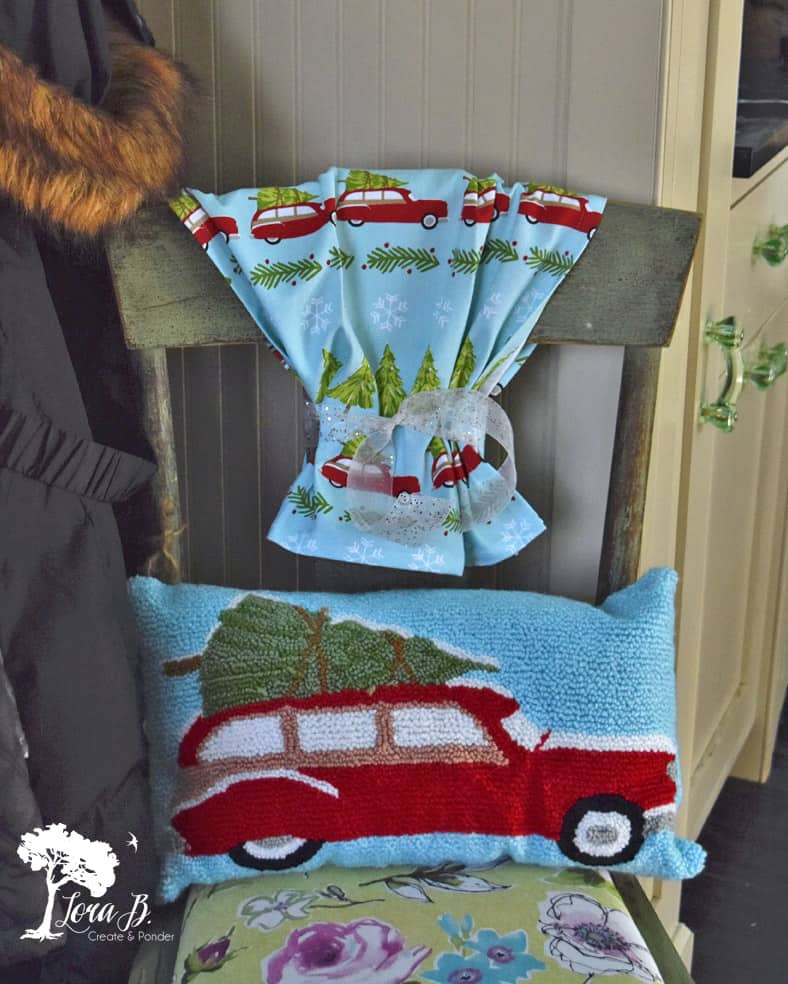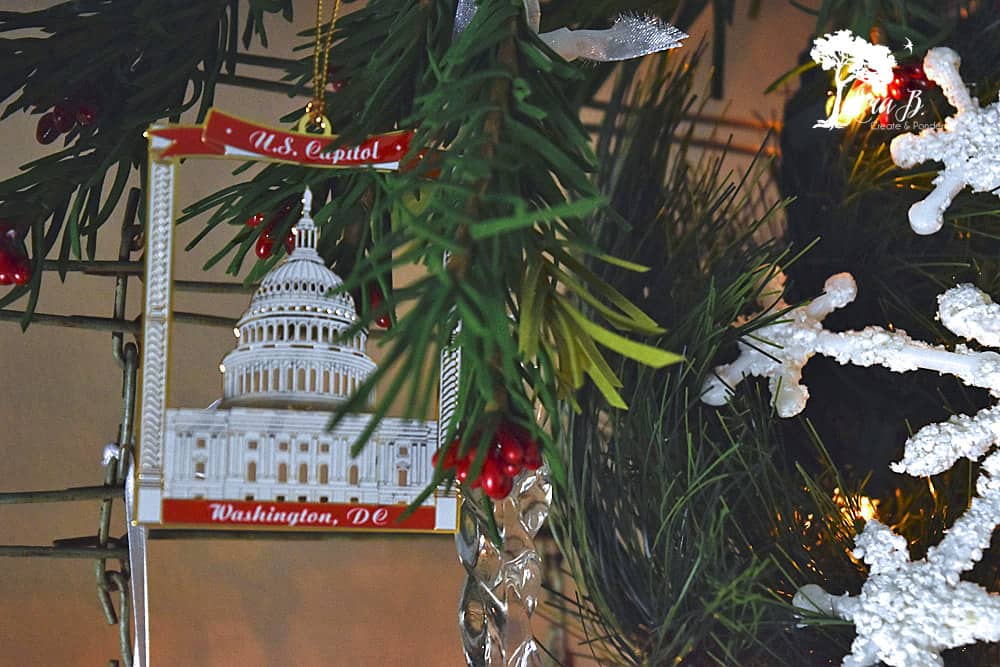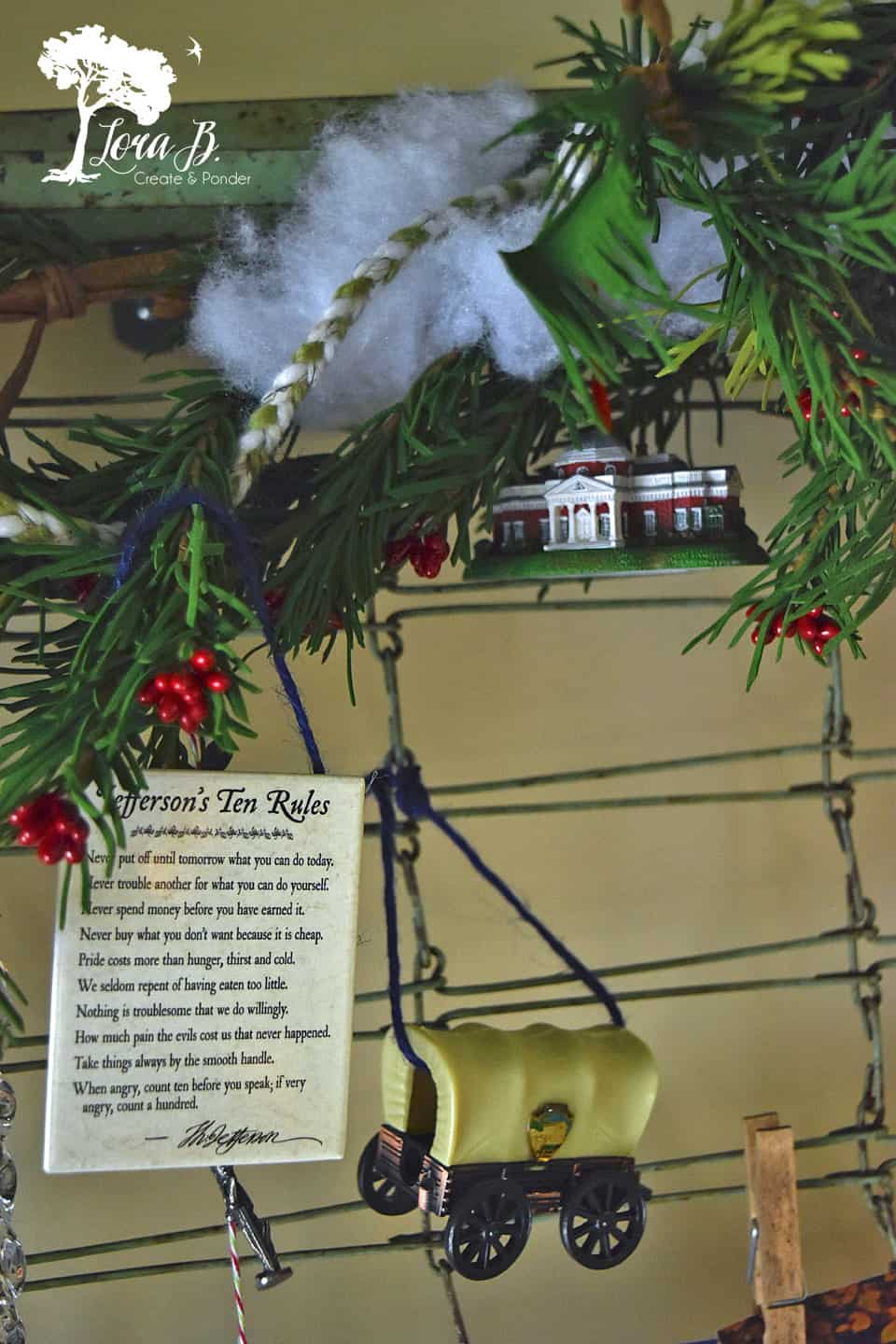 As we get wonderful Christmas photos from friends and family, we've been clothespinning them to the spring. We're greeted with smiling faces whenever we enter or exit!
Here's ours…Merry Christmas from our family to yours!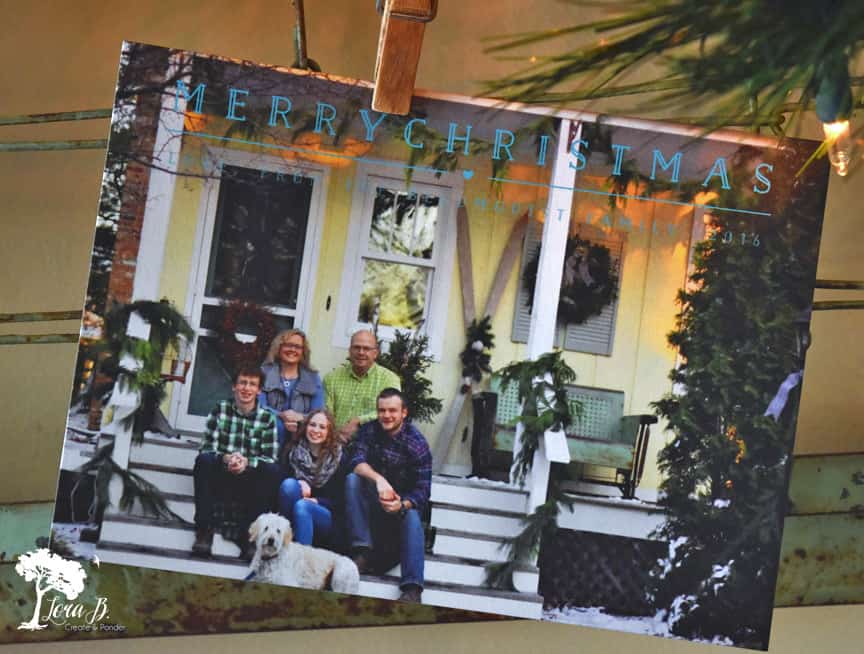 And on top of our vintage dresser that holds a boatload of shoes, keys, and anything and everything else, I placed a cute little "warm-me-up" vignette with yellow and green enamelware coffeepots, sticks with marshmallows, candycanes, mittens and some hand-crafted art that we carried in the store. It usually faces out the window, but there was quite the glare when I was taking the pic, so I turned it around for you to see!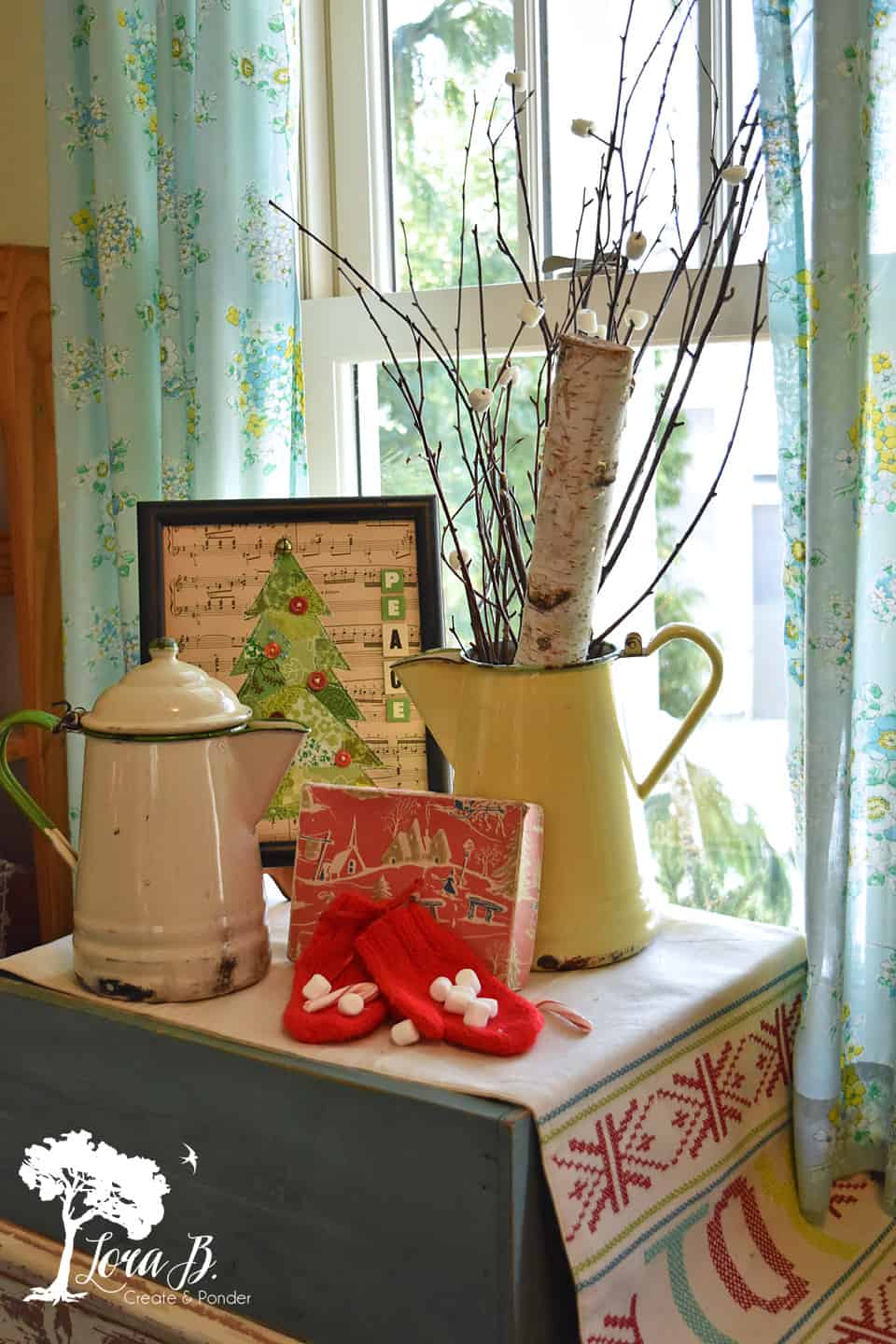 Still decorating…it kind of never stops here, because I love it. But I've been tucking in some shopping trips here and there, and need to get my cards out and some cookies made soon!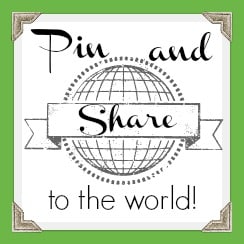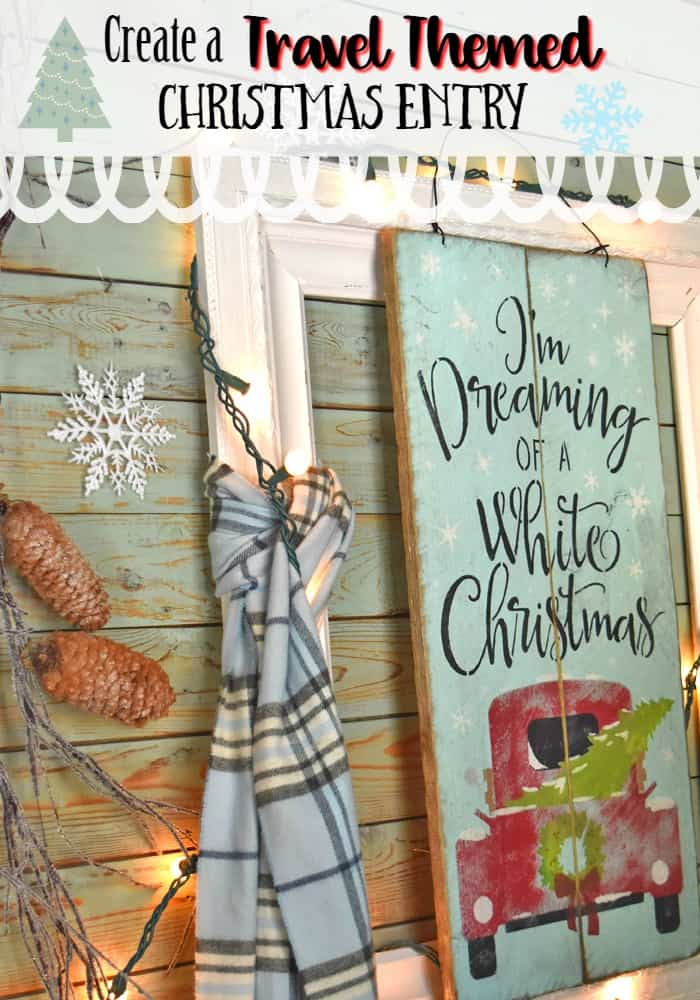 And also linking up at:
Have a Daily Cup of Mrs. Olson
Craftsalamode What to do Weekends