Acine De Pepe Fruit Salad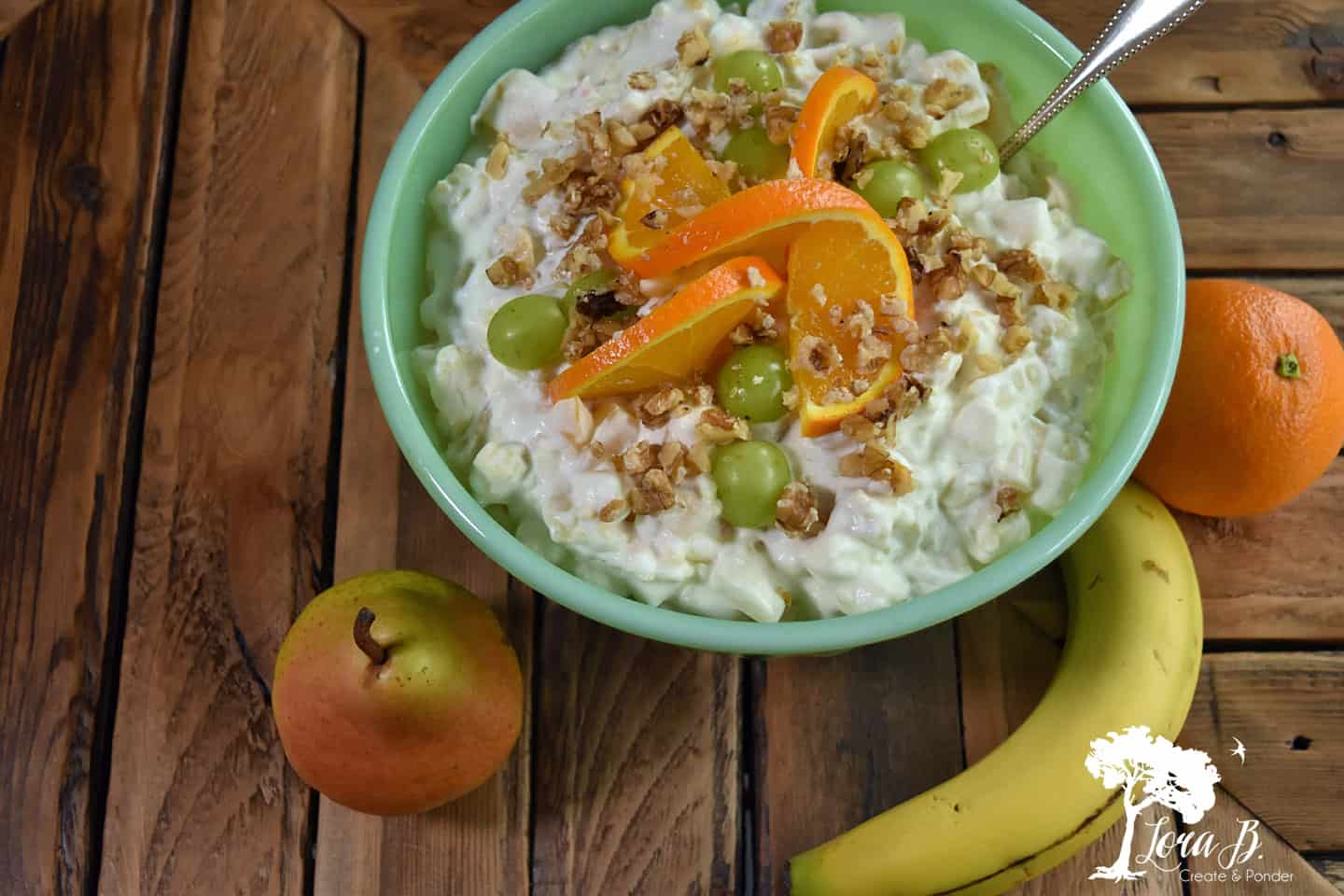 When the excitement for winter has worn off and northerners start dreaming of tropical locations, this lightly sweet, creamy Fruit Salad recipe hits the spot.
From the little pasta balls to the real whipping cream to the old fashioned treat of mini marshmallows, this recipe can stand in for a light dessert or even be served with brunch.
My family's been making this favorite for many years to accompany our 2nd meal after the big holiday dinner; with ham sandwiches after Easter, turkey sandwiches after Thanksgiving. And like many hand-me-down recipes, we've all learned to tweak it to our liking. I'll share my version with you!
Acine De Pepe Fruit Salad
Ingredients:
>>>1st day>>>
2 eggs
1 cup sugar
1/4 teaspoon salt
Drained juice from 2 cans of pineapple tidbits (regular sized can)
2 Tb flour
1/2 box Acine de Pepe noodles (in the dried pasta section)
>>>2nd day ingredients>>>
1 pint whipped cream
2 cans fruit cocktail, drained
2 cups mini marshmallows
1+ cup grape halves
1 sliced banana
(you could also add 1 fresh, ripe pear or canned mandarin oranges)
sliced oranges for garnish
chopped walnuts, optional
Directions:
Cook first 5 ingredients together in a saucepan on medium, stirring constantly until thickened. Cook 1/2 box Asine de Pepe noodles per package instructions, drain. Place cooked noodles in sauce in covered container overnight in the refrigerator. Also place pineapple tidbits and canned fruit cocktail in frig overnight to chill.
The next day, whip cream and combine with everything else. Garnish and serve with chopped walnuts, if desired.
This is a huge recipe (the picture shows 1/2 the total recipe). Perfect for potlucks or large family gatherings.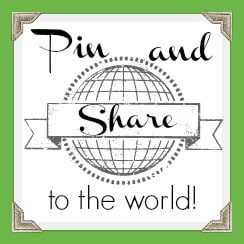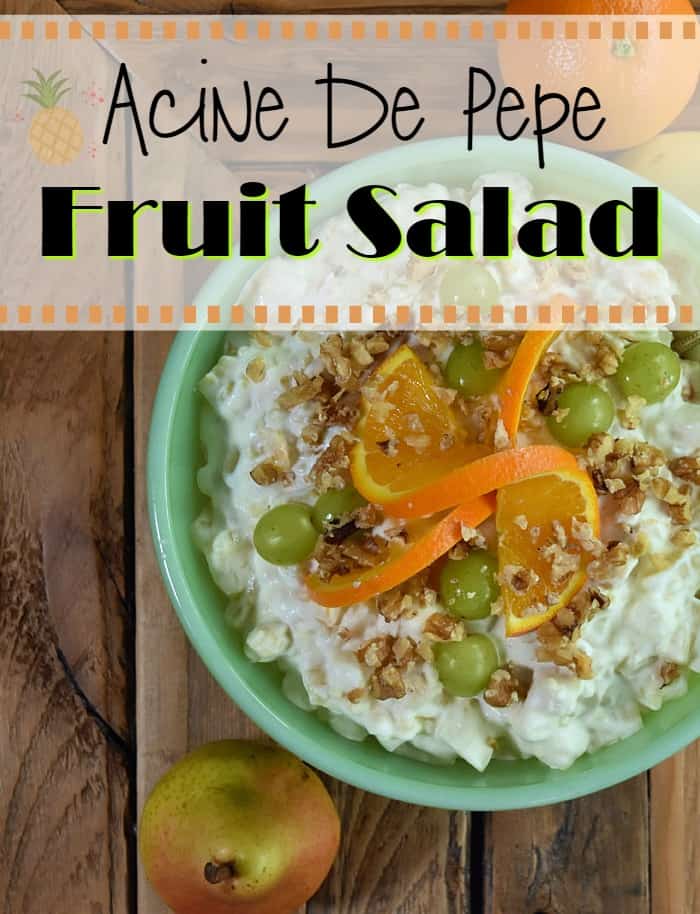 Sharing at these lovely parties: