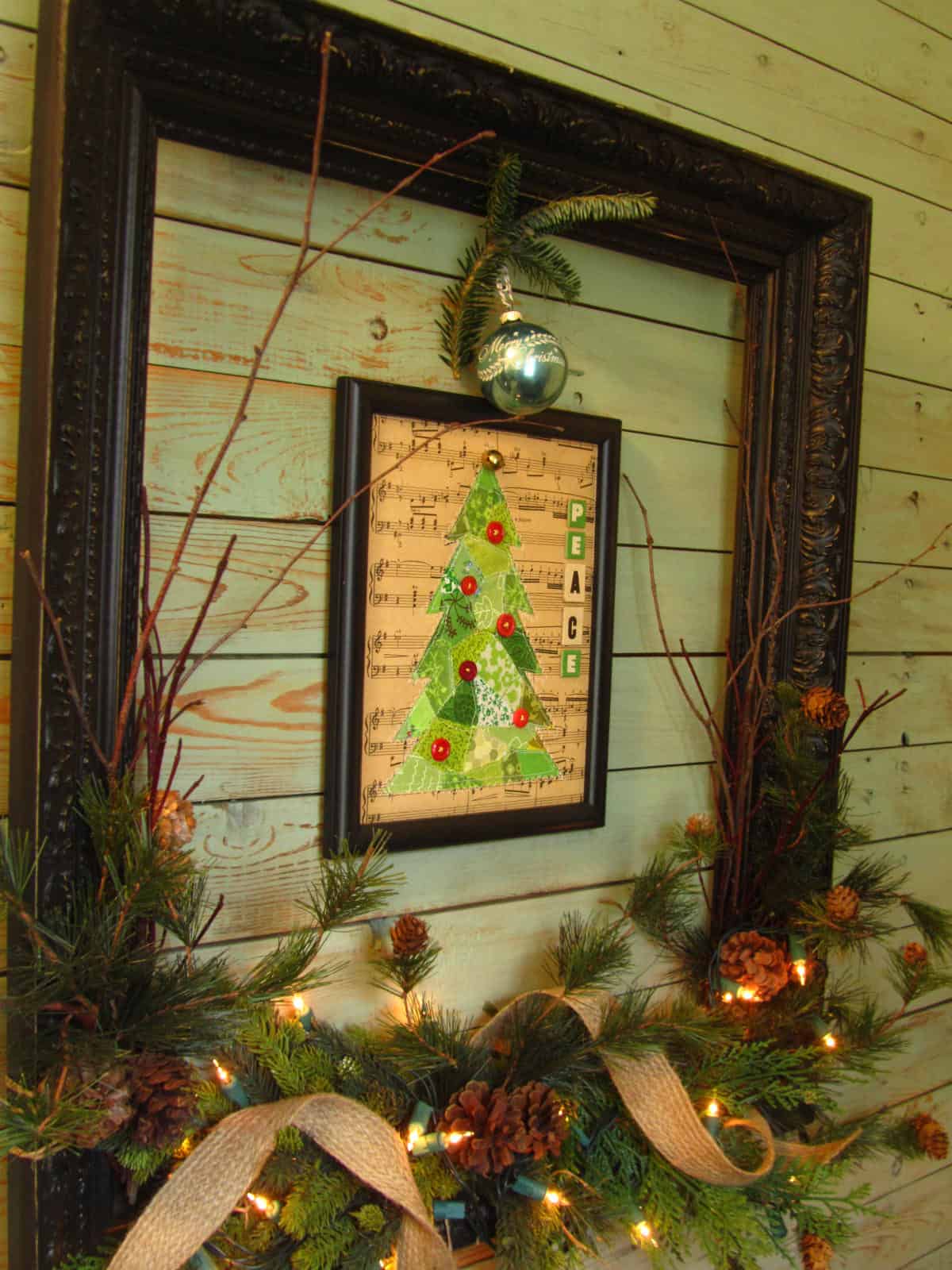 The continuation of our Junky, Merry Christmas…
In my back entry above, hangs a black-painted frame. It gives me a blank canvas to change out with the seasons.  I wired fake greens to the frame, along with white lights, and the jute ribbon that inspired my theme. I hung a handcrafted Christmas message inside. It just makes me smile each time I walk in the door. The light string actually comes from around the corner, where our cardapalooza is displayed…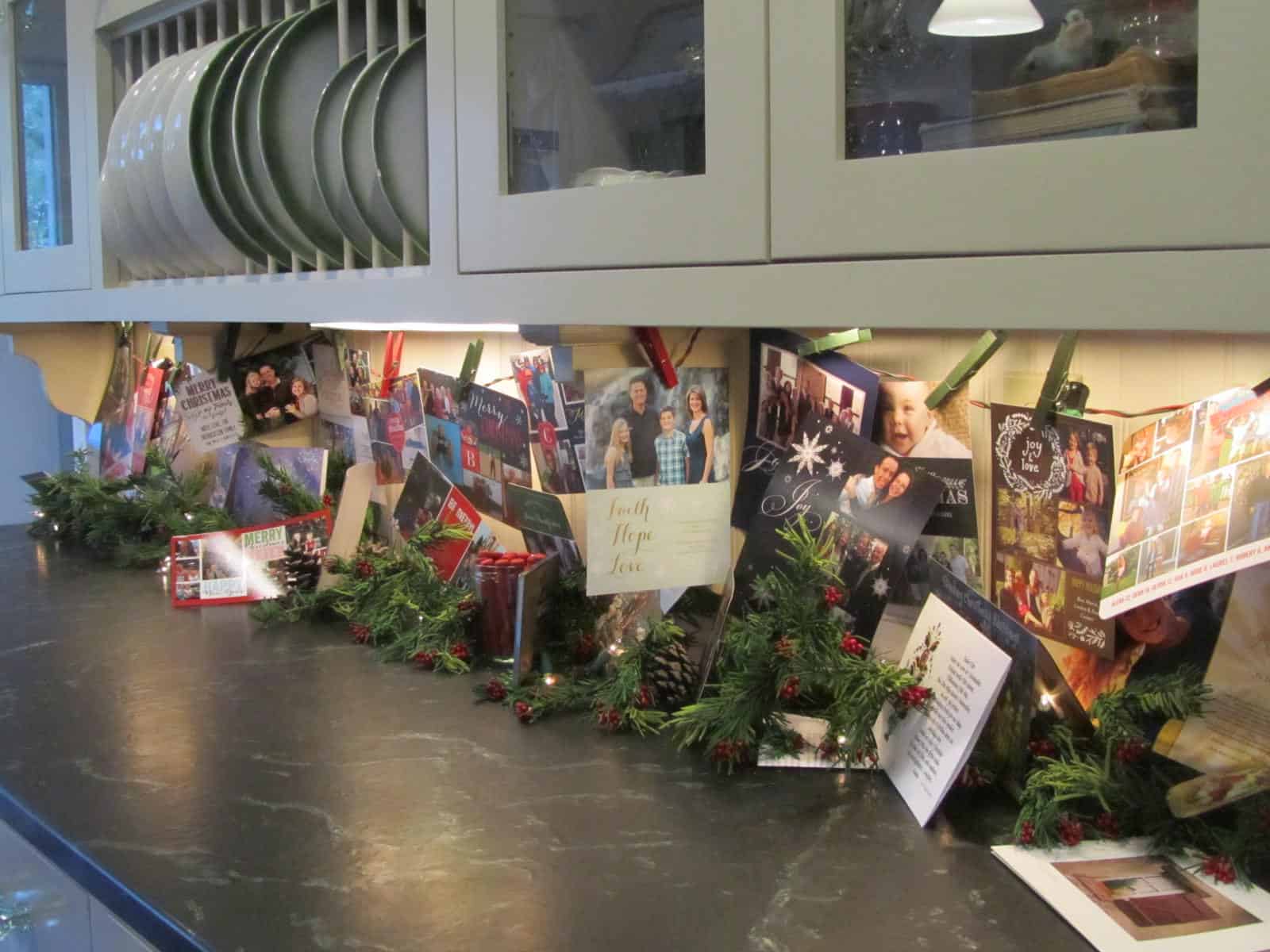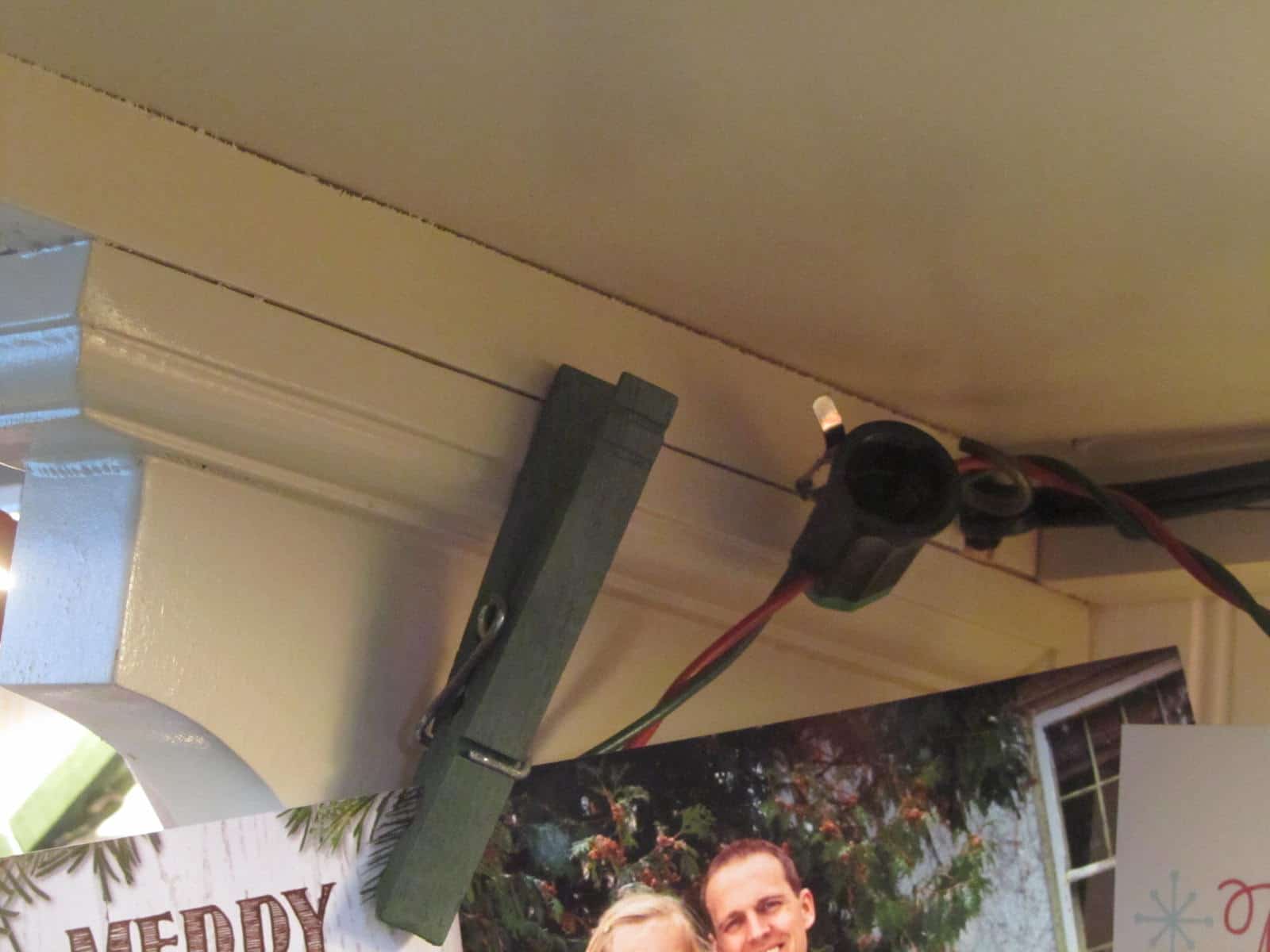 I couldn't find the meticulously braided yarn that I hung the cards from last year, so I used a vintage string of wire lights, without the bulbs. I'm kind of drawn to their red and green colored wires, and they worked great combined with some RIT dyed clothespins in green and red. Don't worry…they weren't plugged in!
Almost forgot my junky greeting outside to all this festivity…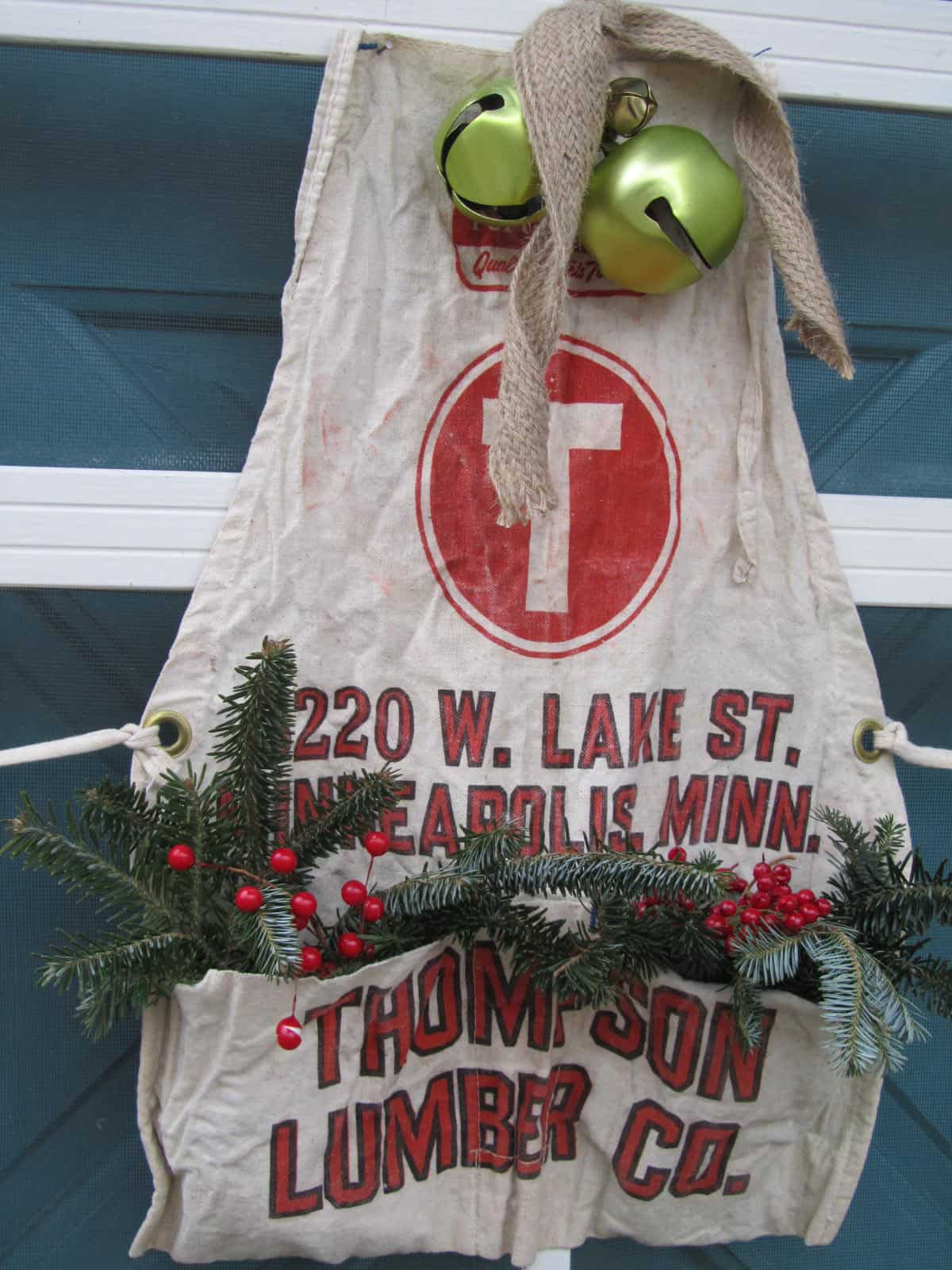 A regular wreath just wouldn't have been right, and you know there's no stopping me when I get into a theme…
My vintage trucks collection donned their merry best, sitting above my stove.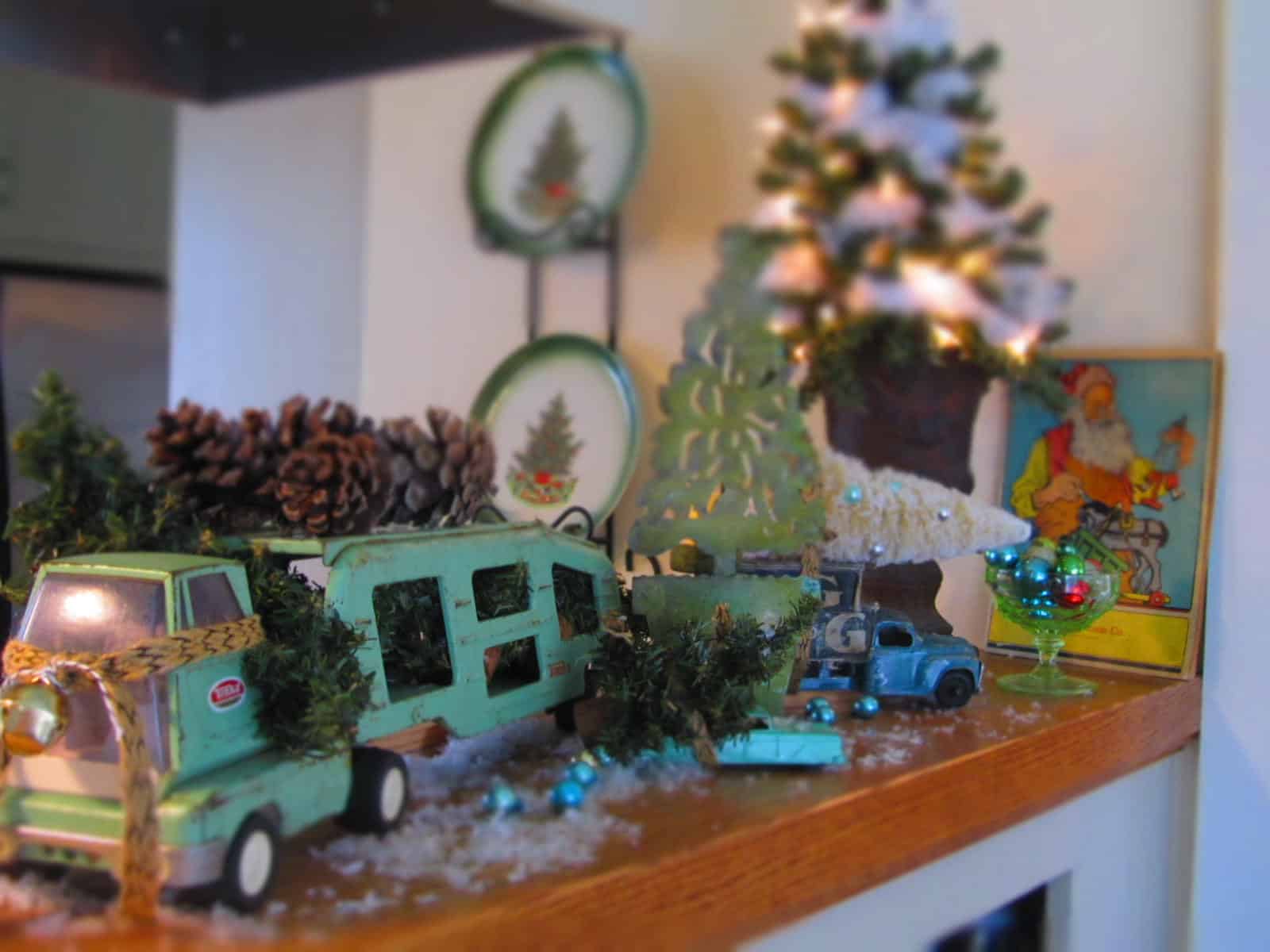 And my coffee maker corner got some vintage festivity, too.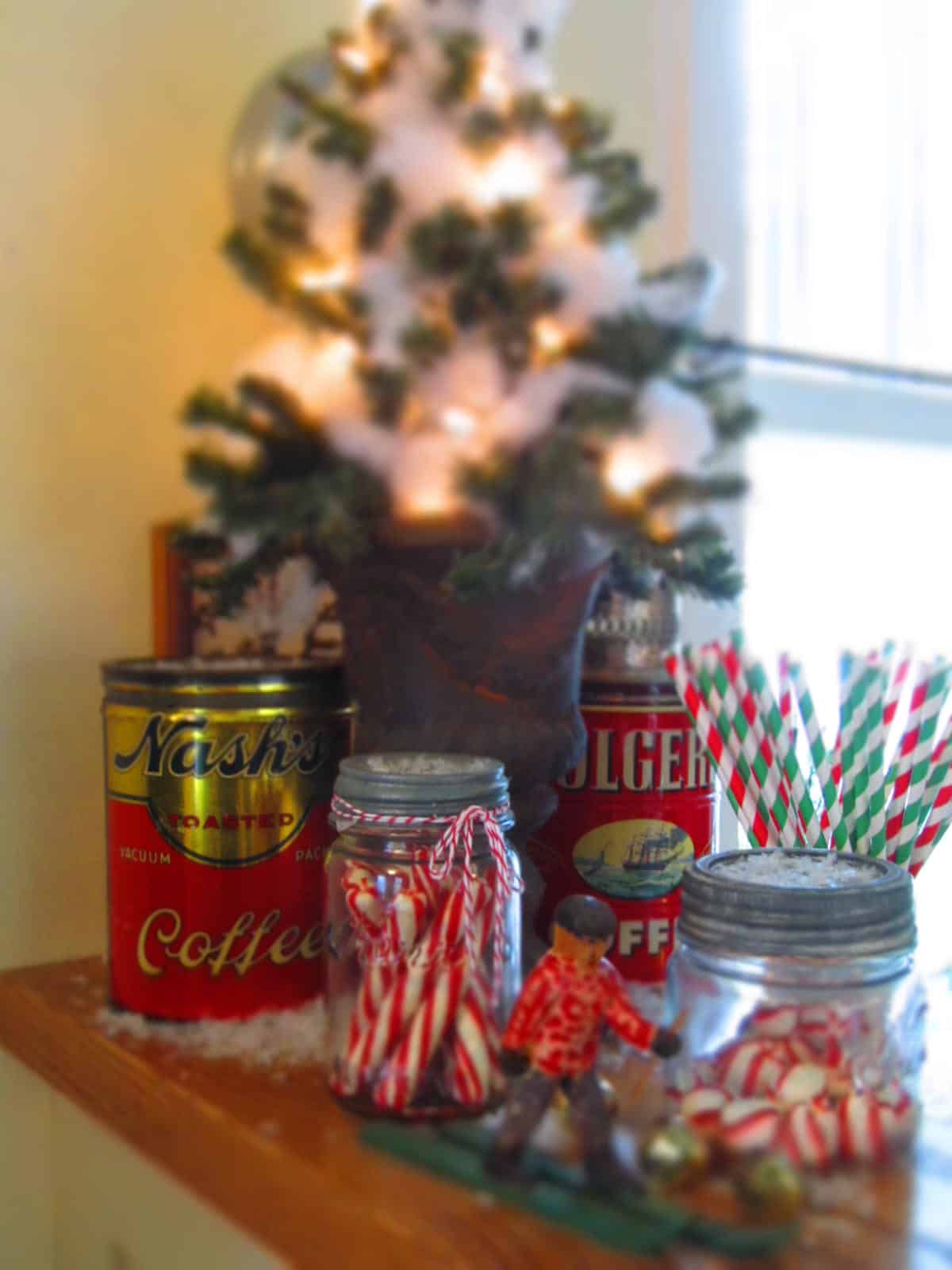 I am thoroughly enjoying my tin ceiling awning, stove cover, and chicken feeder in my kitchen corner. My vintage Shiny Brite collection reigned over that end of the room.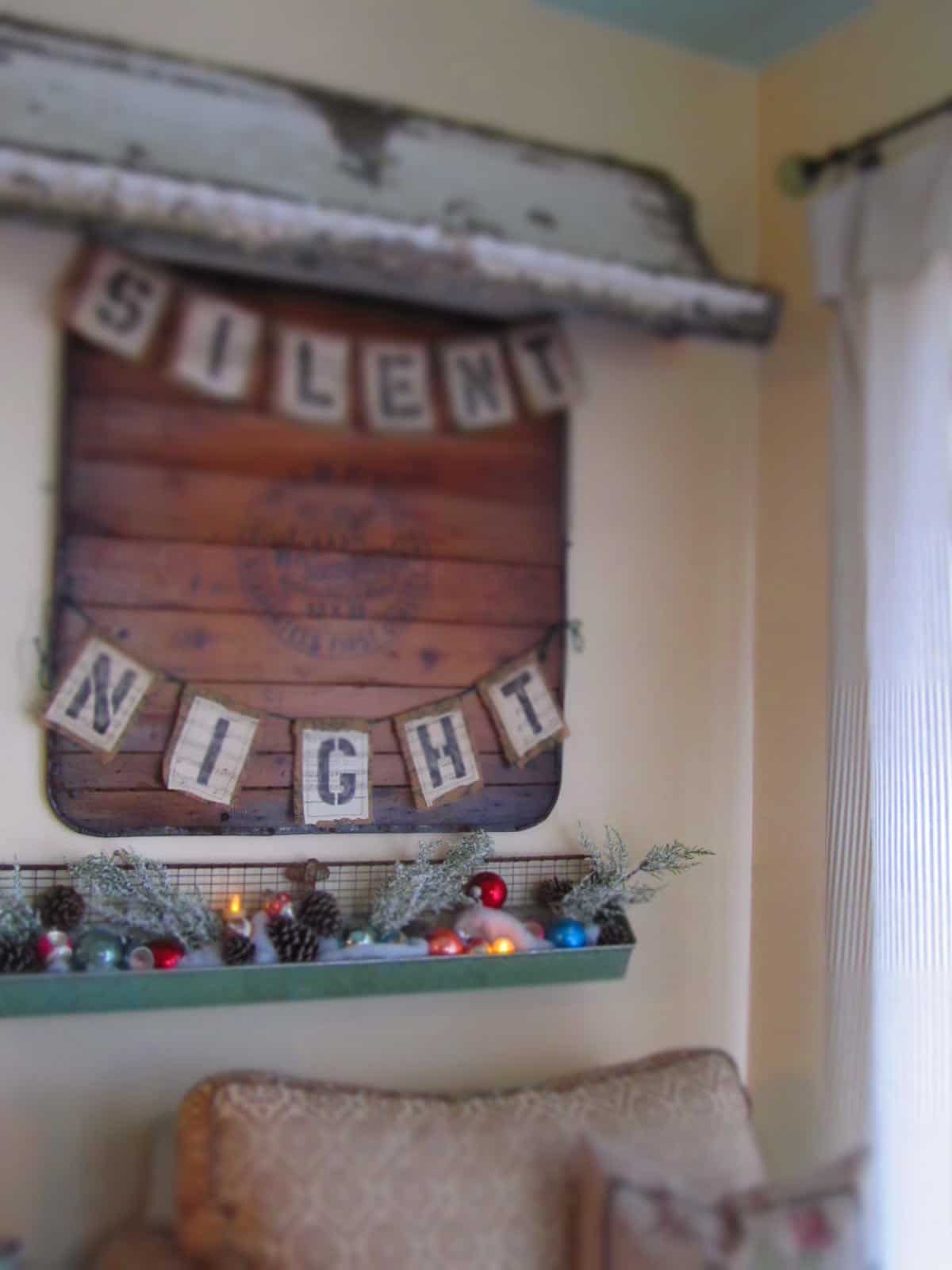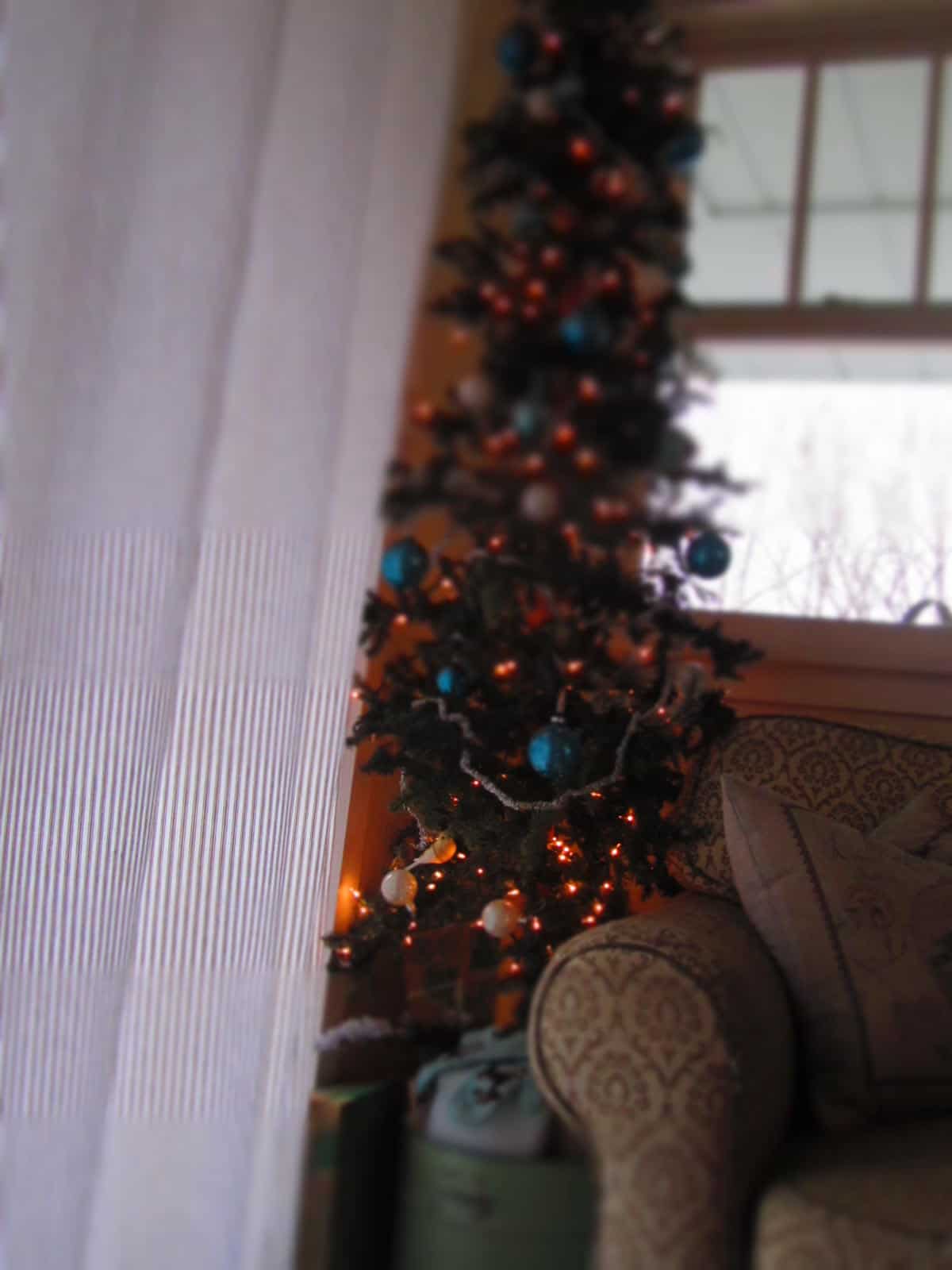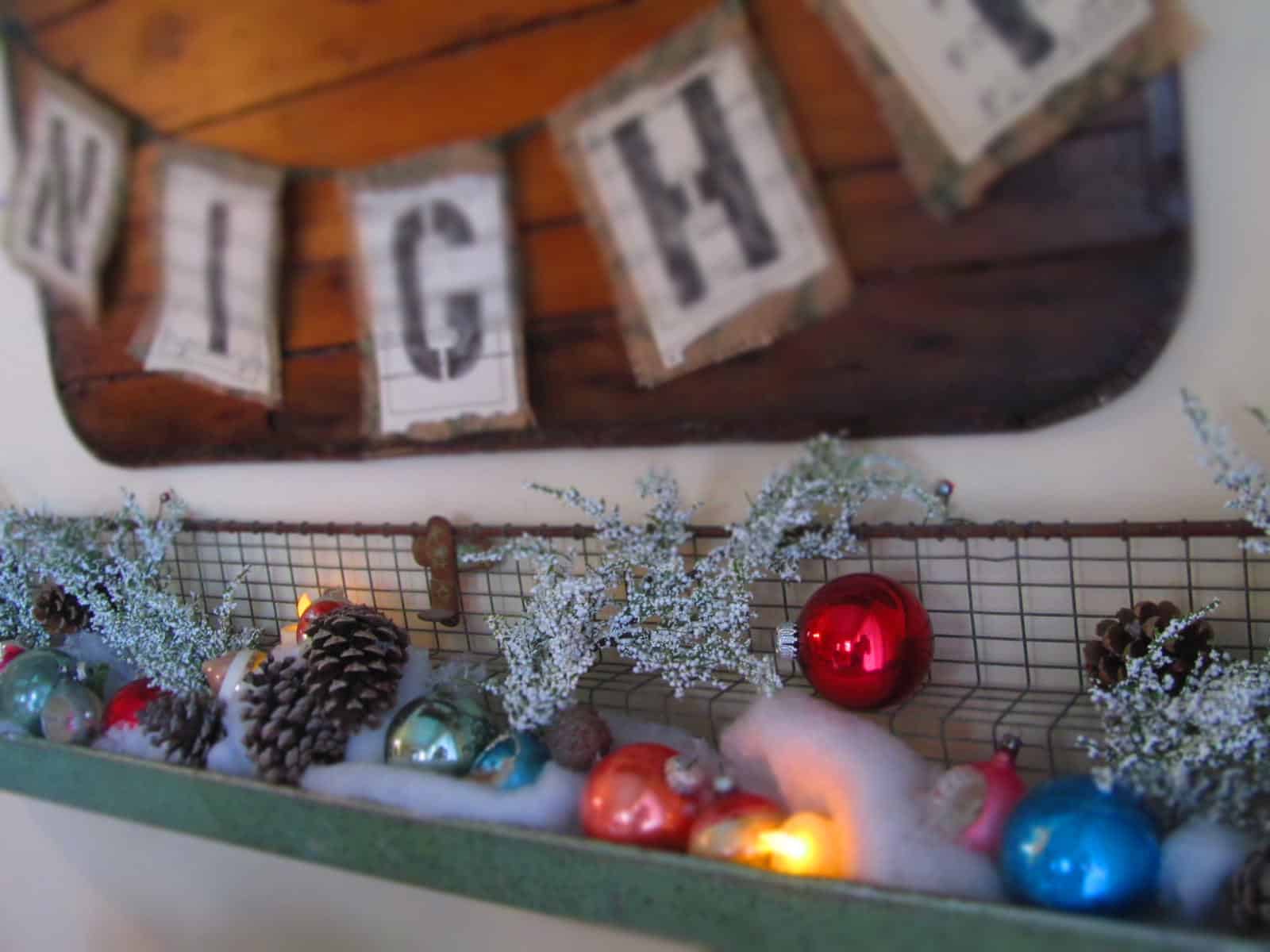 My glass cupboards displayed my cake plate collection, and Christmas-colored glassware that are family heirlooms. I evenly spread the reds, greens, whites and aquas, and added stacks of vintage books and greenery for texture. I add glimmering fake votives on each shelf.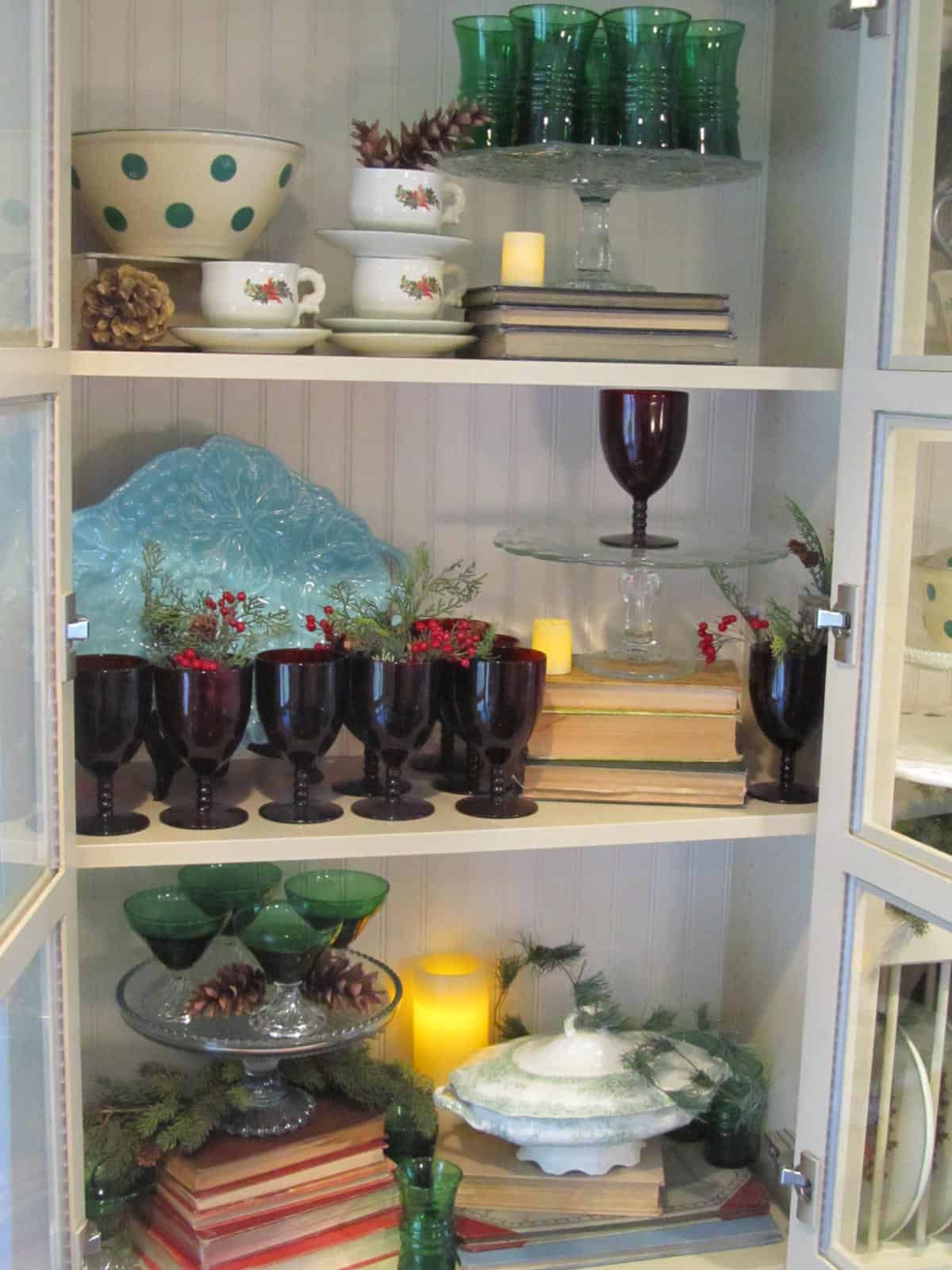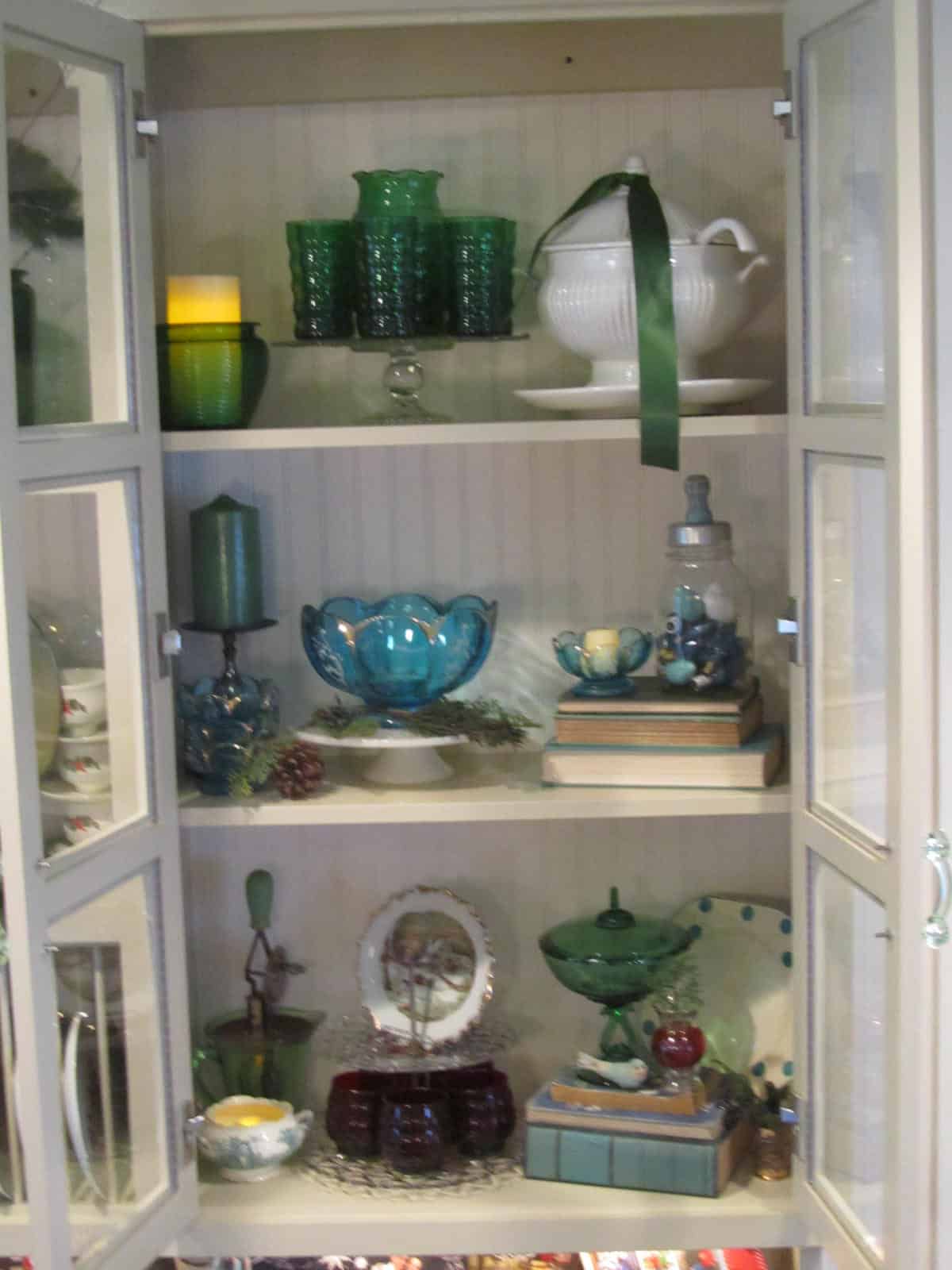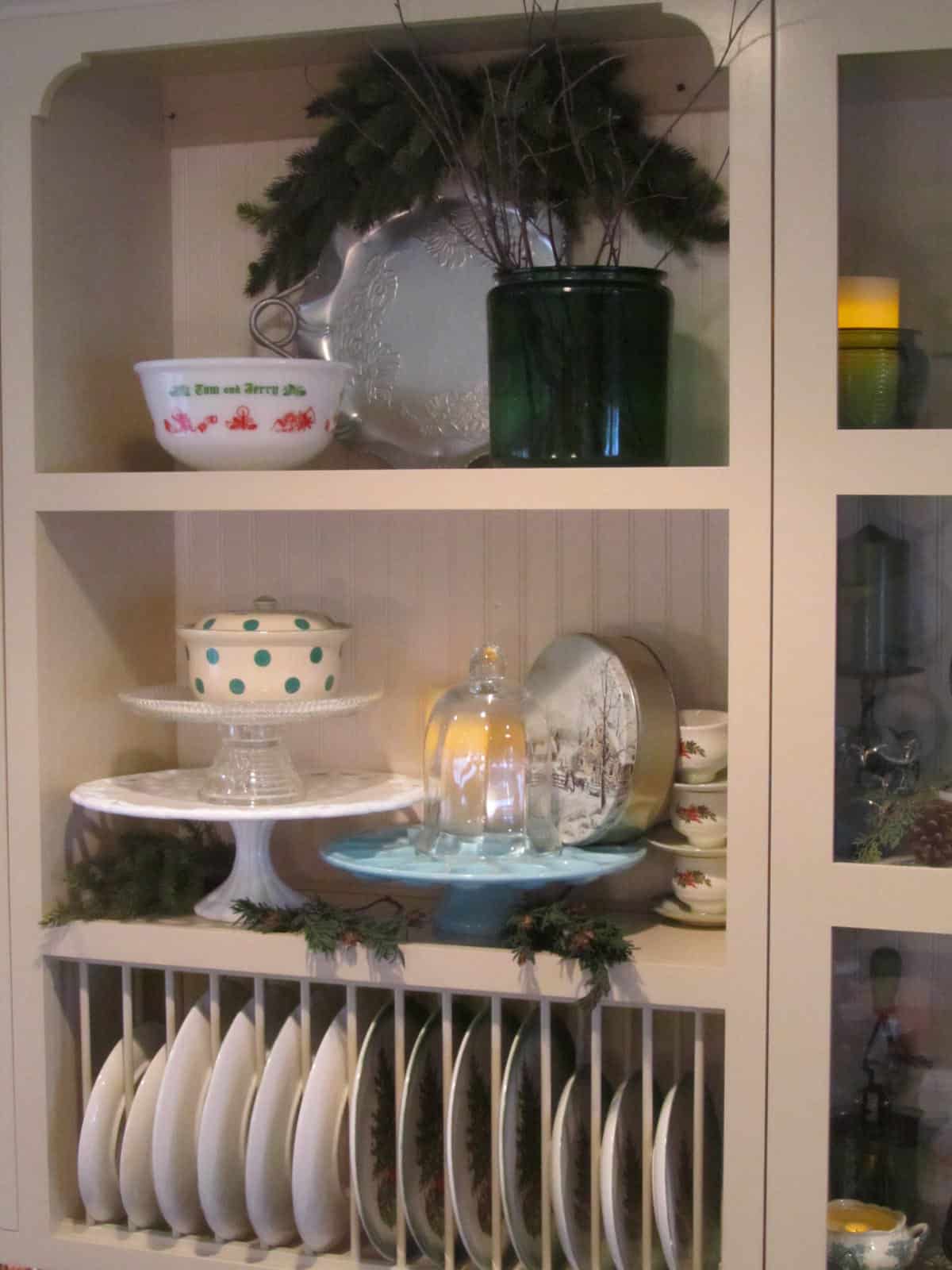 In the center of it all, the island featured my favorite road-side find toolbox. Perfectly junky with it's black painted outside and green painted inside, it looked lovely with three of my enamelware coffepots, freshly clipped greens and a couple oversized sleigh bells.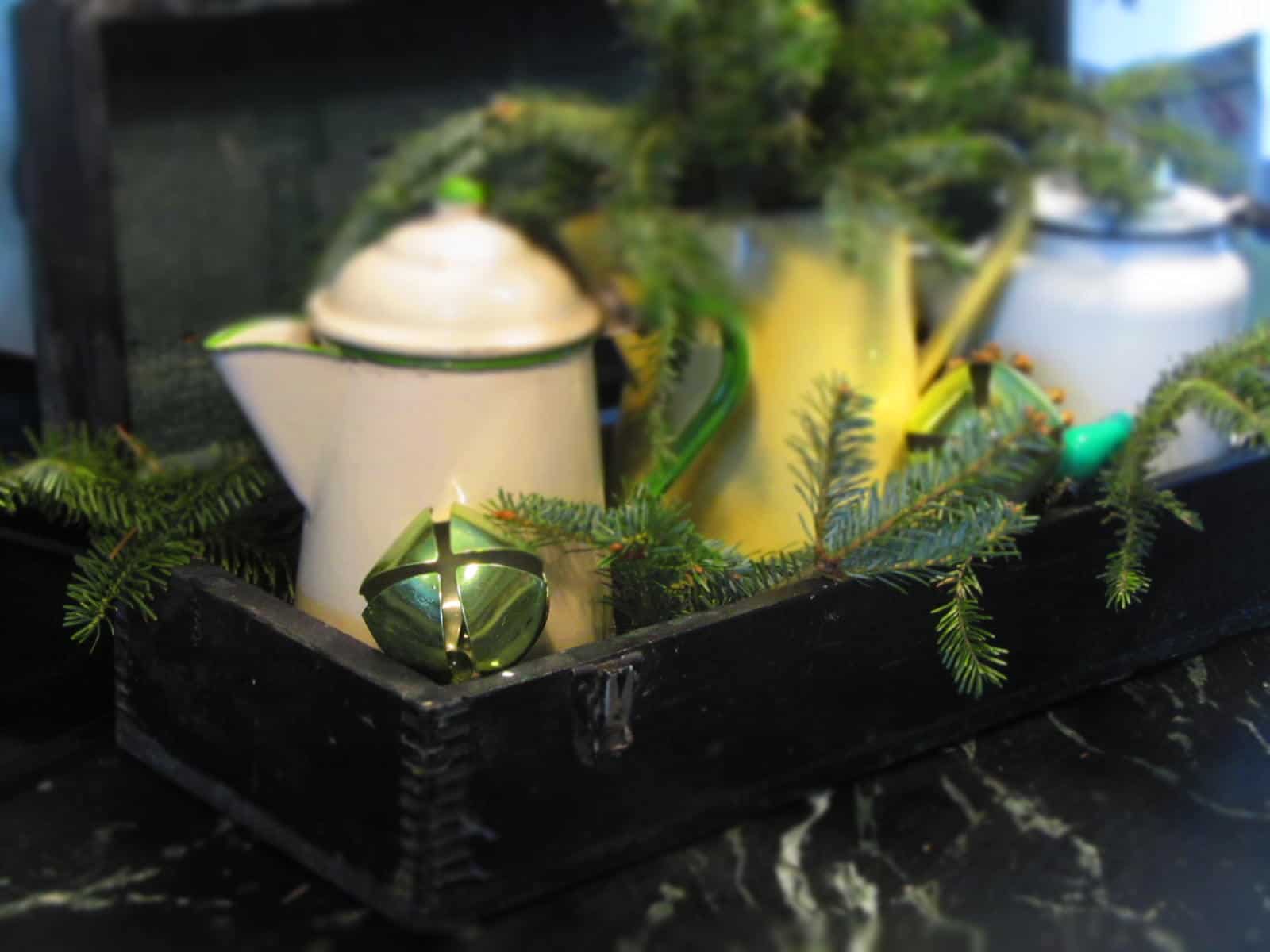 It was fun to enjoy decorating my own home for the holidays! Hope you enjoy the rest of the holiday season!
(For the rest of the Junky, Merry decor, check this post)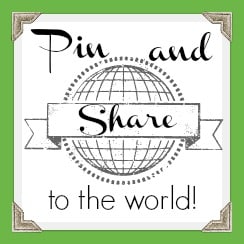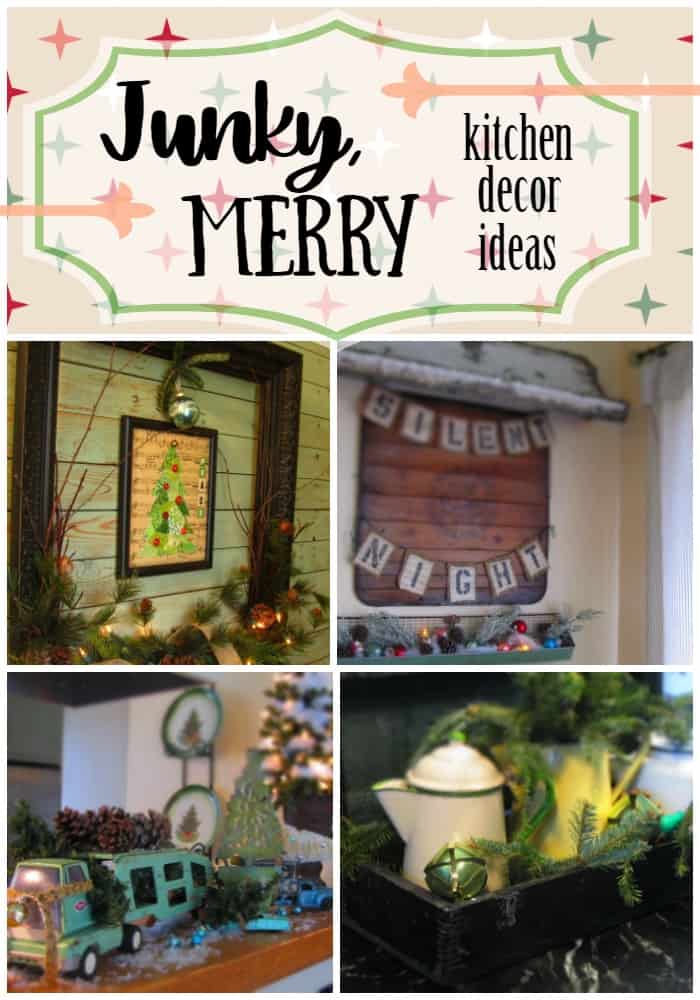 This post featured on: