4 Steps to Take When Your DIY Project Fails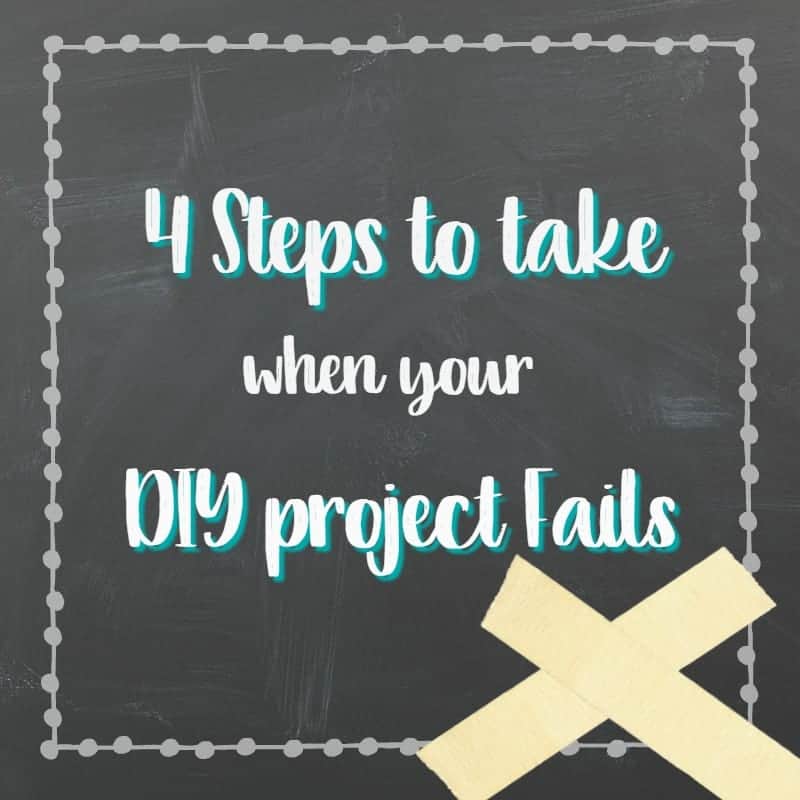 When you're a creative DIYer, every project is not destined to come out perfectly as you imagined it. Yes, this can be a major bummer and can be hard to move on from. I know; it happened to me this week. I'm sure many of you can relate, so I thought we could share our grief today and process a little (and decompress?). As I was recovering from my failed attempt, I came up with 4 Steps to Take When a DIY Project Fails.
The project I attempted was centered on denim for our monthly Thrifty Chicks challenge. I'll have my friends' successful projects down below for your enjoyment! I don't want them missing out because of my fail:(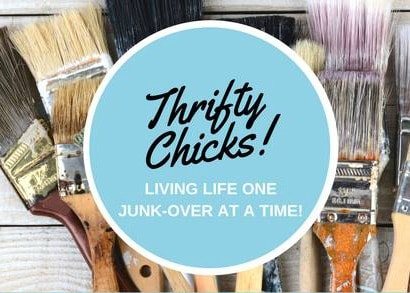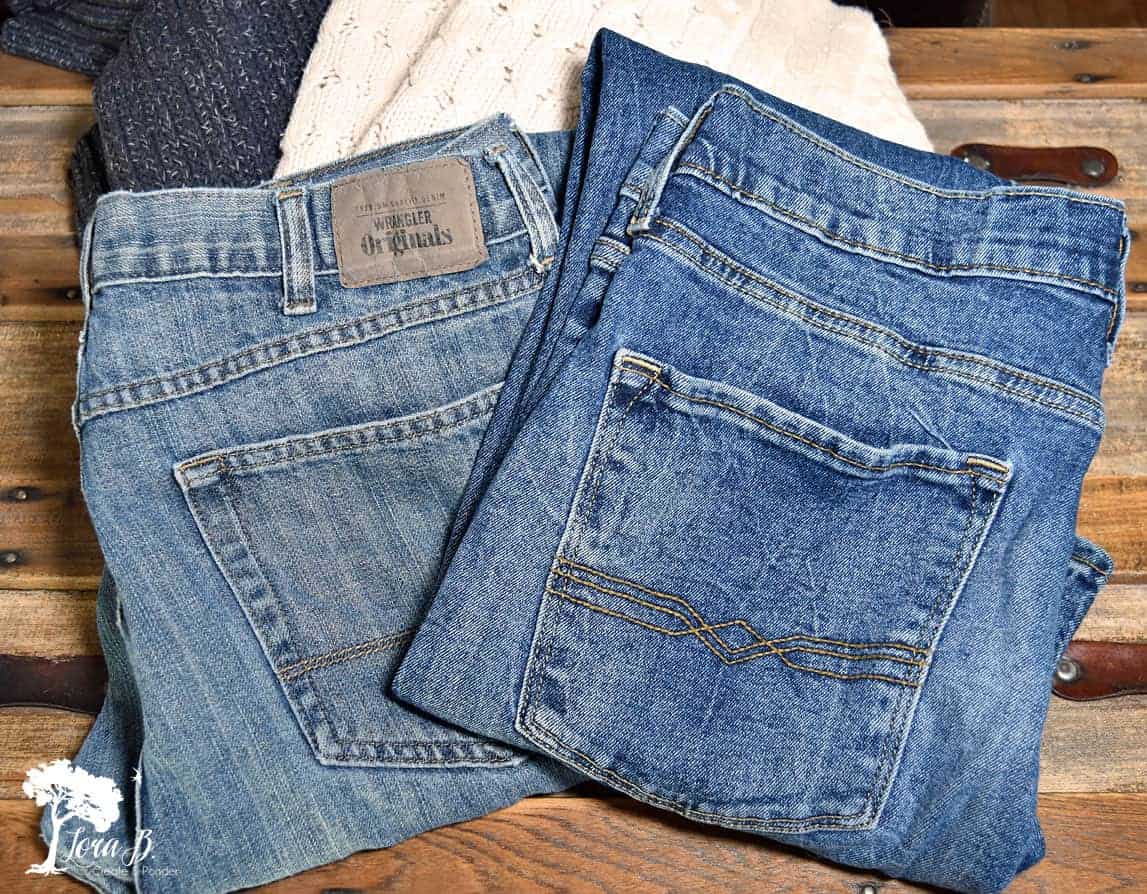 My idea was to take some thrifted sweaters and old jeans and turn them into winter placemats for our cold, granite island. I wanted to place some of the jeans pockets on the top to corral the silverware and napkin. I thought it would be a fun way to get the kiddos to help with setting the table! And maybe there would even be a treat pocket for when they finished their veggies!
As my usual, I was creating the project the day before I was to be posting it with my Thrifty Chicks friends. DIY projects with a timed deadline is never a good combo, but it's just the way I roll, usually. This time it didn't fly.
All was going well, the placemats were looking cute, and were nice and thick to keep forearms warm on a cold, winter countertop.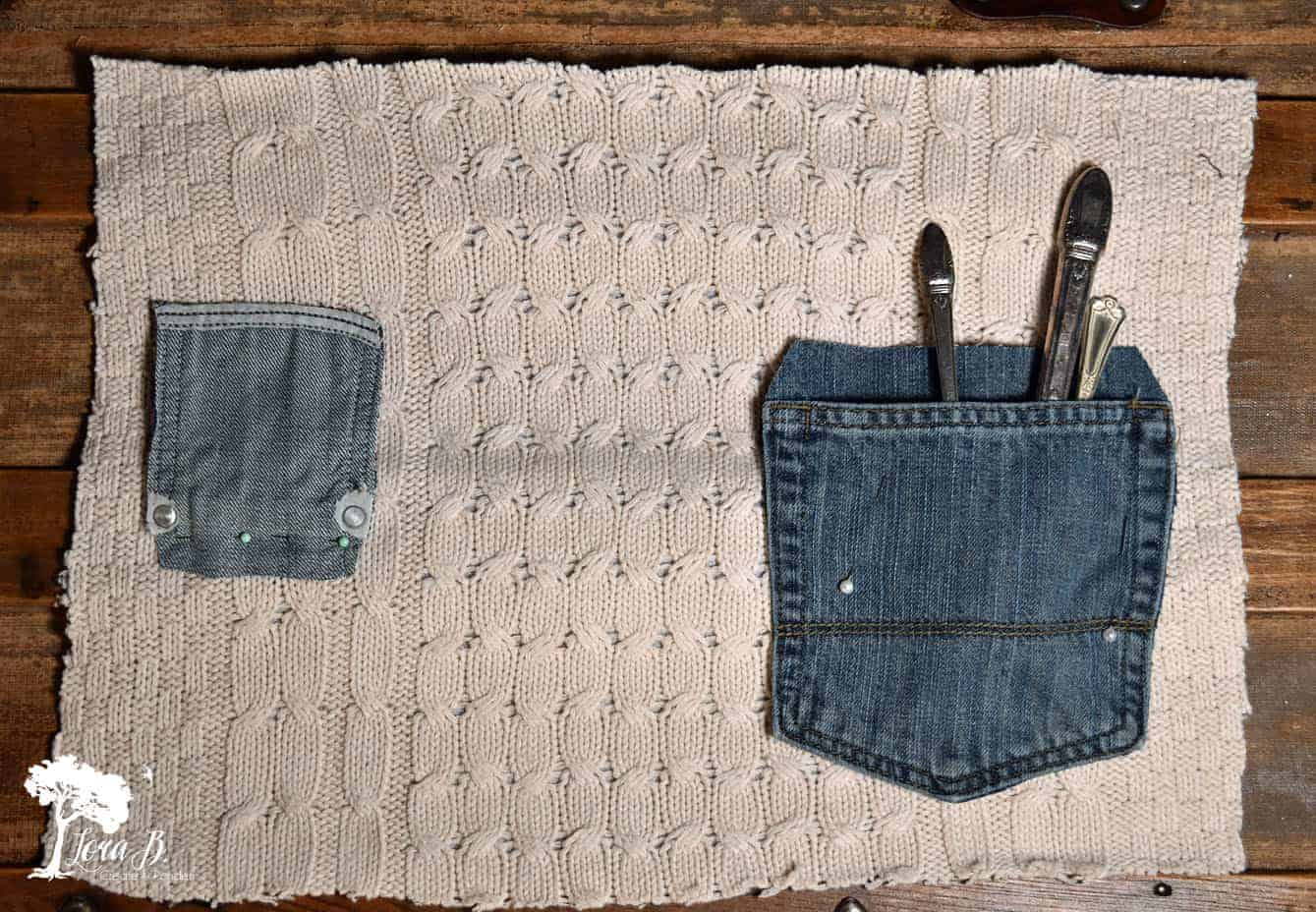 Until I got to the end; finishing them off with the edging. I had basted the 2 sides together, and my plan was to encase the raw edges into a binding. I had some bias-cut strips of old wool fabric that some woman had painstakingly pieced together for a future project. The wool wouldn't ravel and I could simply zig-zag stitch it around the edges.
The reality was different than what was in my mind, unfortunately.
This is what I was picturing in my mind: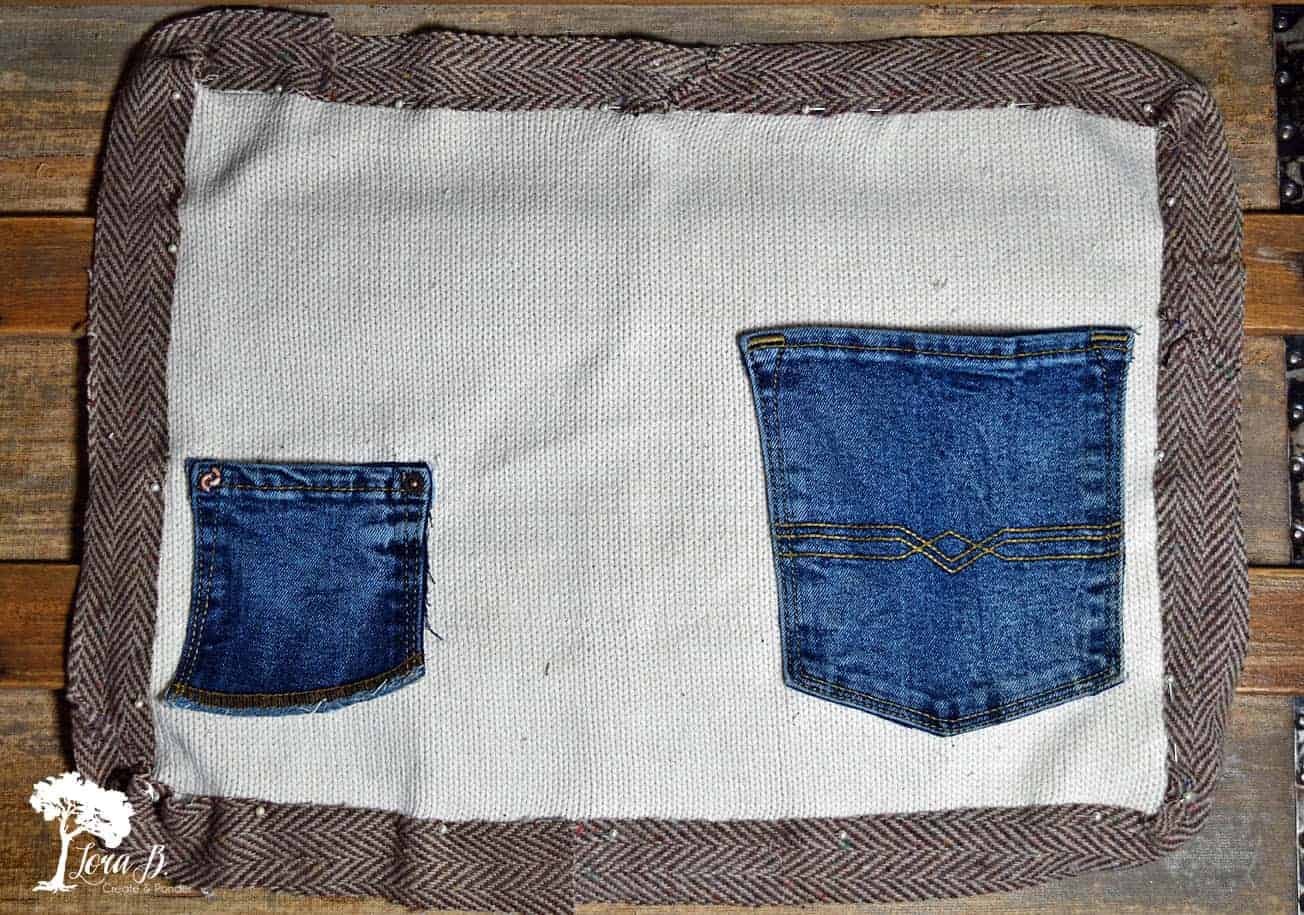 This is how they turned out: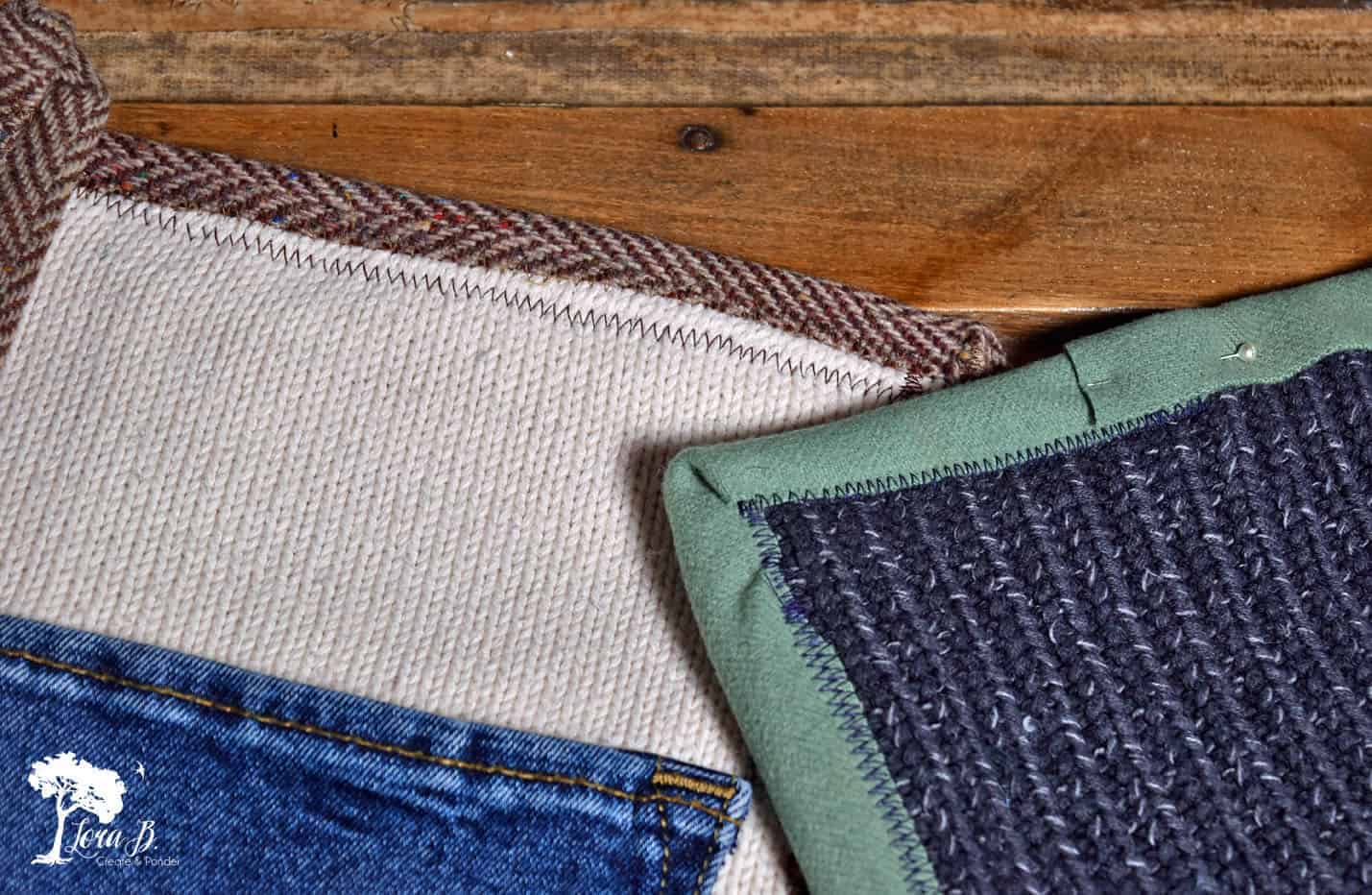 They look homemade. And guess I'm a little bit of a perfectionist, but I want my homemade things to not look homemade. Folk-ish I can handle, but sloppy I cannot. The zig-zag stitch was wrecking it all. And it didn't help that my thread options were limited:( Once again…doing a DIY project at the last minute is NOT a good idea.
Let's take a step out of the extreme frustration and learn from my the mistake. Because it's going to happen sooner…and later, and often if you are doing DIY creative projects all the time like I do! Sometimes the reality just doesn't come out like the picture you have in your brain!
When a DIY Project Fails, Take a Step Back
Rather than banging your head against the wall, so to speak, walk away for a bit. You've maybe been hitting it hard for hours and this setback has you considering a match. It's really easy to want to chuck the whole idea and toss your project in the trash. I know; I'm one of the people who have picked up those projects on the curb!
If you take some time off from the project, you can get a clearer perspective than you can in the heat of the failure moment. So, yes, this placemat project is all over my dining room table and has been all week while I re-evaluate my options. This first step may take some time; more that a few minutes, for sure!
When a DIY Project Fails, Decide What Didn't Work
Decide what you don't like about your attempt. Are you working on a piece of furniture or painting a room and the color is just not turning out how you pictured it? Are you having functional problems with a repurpose and you need to re-evaluate the engineering?
Or are the elements just not coming together like you'd pictured?
I was not happy with the contrasting thread zig-zag stitch on my placemats. I also didn't like how thin the margin looked around; I was envisioning it being double the width. The thickness of the wool did not lay nicely on the already thick placemats, and the corners were horrible.
When a DIY Project Fails, Evaluate What You Still Like
In order to help with this step, imagine a little elf coming to finish your project for you. Money and time would not be an issue. If you could wave a magic wand and have the project be done, what would it be like?
In other words, figure out what you still like about your project. I still really liked how the thick cotton sweaters looked with the jean pockets and the denim back. If I had a magic wand, I think I'd like to complete the Ralph Lauren look with a ruffled ticking edging, kind of like my living room church sale pillows.
Unfortunately I don't have an elf to rip out all the zig-zag stitching around 3 placemats. I also didn't have time that day to bias cut 4″ strips of brown and white ticking, gather and sew them around the edges, tucking the unfinished edges inside!
This DIY project all of a sudden went from a beginner level to an advanced one, which doesn't really fit my readers, either! At least not when it comes to sewing. I've found out I have the least amount of patience with sewing DIY! Give me a sander or a paintbrush any day!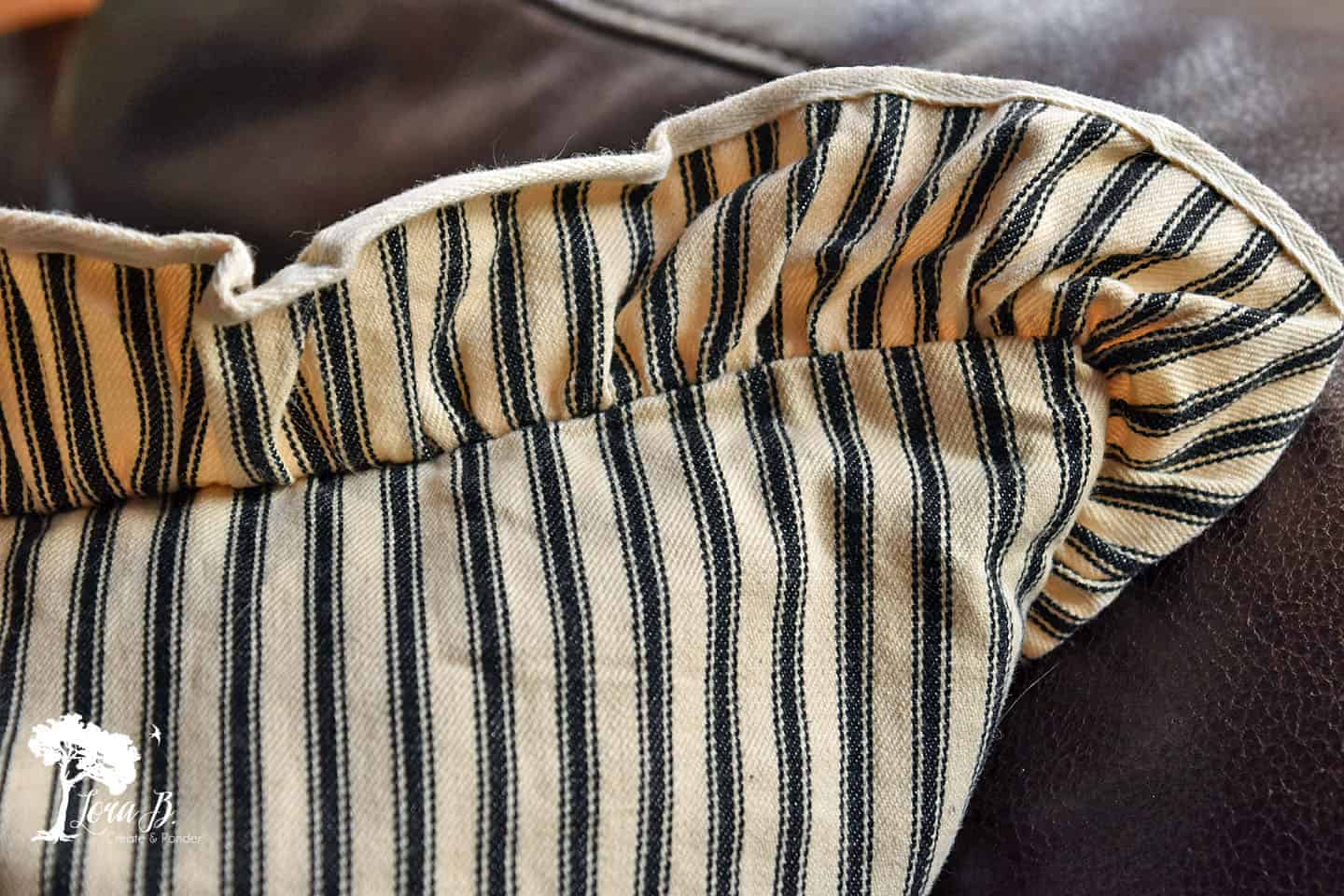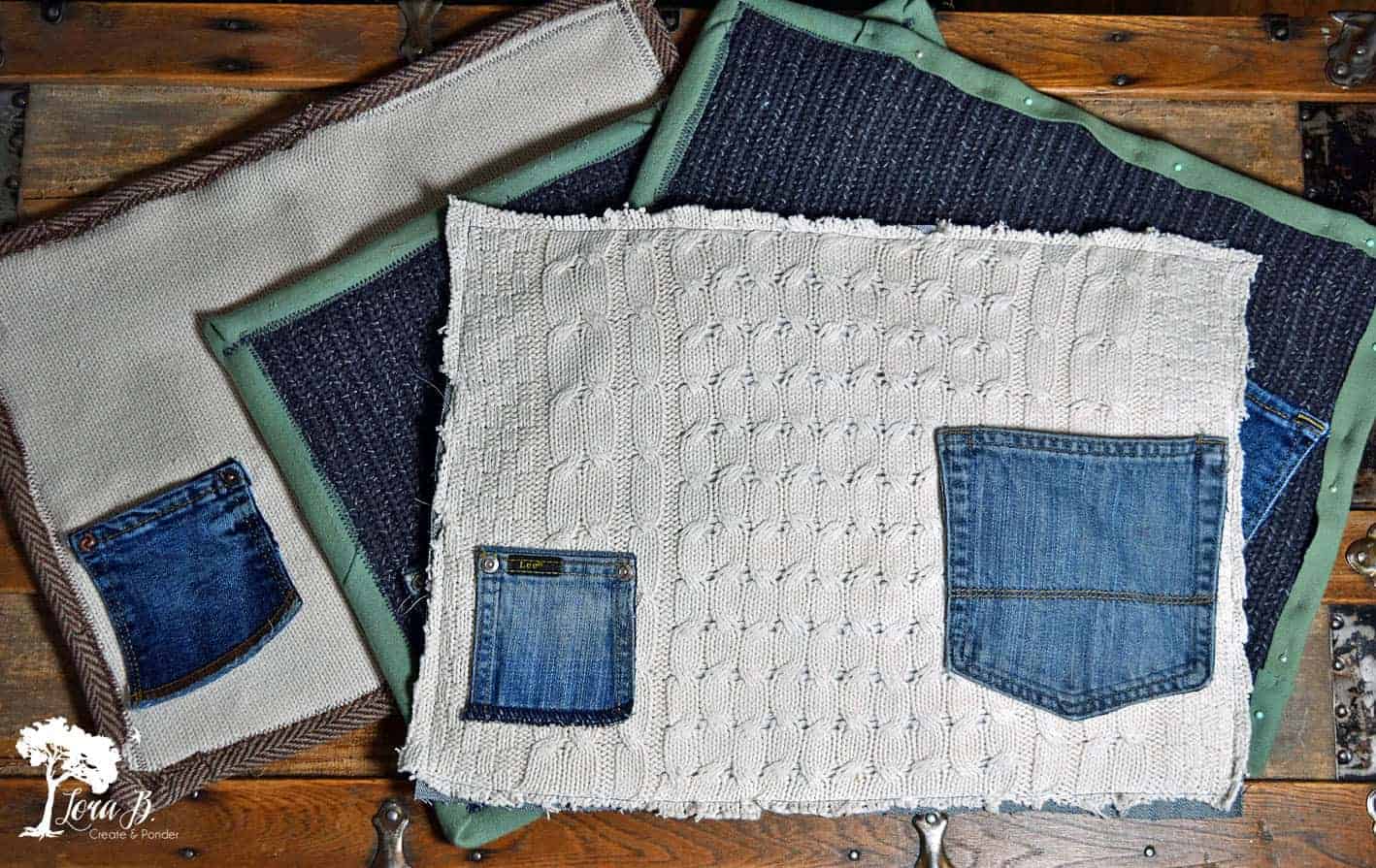 When a DIY Project Fails, Decide If You are Going to Keep It or Throw
Weigh the Pros and Cons of your project. How much money do you have invested already? How much time have you spent on this project? Does it have sentimental value? If you're working on grandma's dresser, you probably should not be throwing it away. On the other hand, if you're just working with materials you got basically for free, you may want to chuck the whole thing and start over!
You may decide you want to keep moving forward, but need to give yourself a little break time before picking it up again. Sometimes there's another product or item out there that will be the answer to your problem. I'd love if I came across a trim at the fabric store that would work to finish off these placemats, rather than creating my own! Of course, having to pay for yardage to go around all 4 placemats makes me wince a little, when I know I've got $0 into my project so far!

Dealing with a DIY project fail ultimately involves flexibility. What you had thought was going to work isn't, and you need to adjust your ideas accordingly. Sometimes this doesn't happen immediately, or even in a couple hours! When your project goes south, learn to take a step back and look at the pros and cons. Don't make any emotional, rush decisions. You've got nothing to lose by giving it more time. (Well, in my case I missed the challenge date)
Once you've given it some time off, evaluate what you still like about your project and what needs to change. Then you can decide if it's worth it to put more effort into the creativity. I'm guessing if you finally finish this project, you may enjoy it more than any of your others, just because you know how hard you worked to achieve it!
Do you have some project fails that really threw you for a loop? Did you end up reworking them, or did you decide to throw them out? I'd love to share in your frustration and hear how you got through it! Hope this 4 Steps to Take When a DIY Project Fails gave you some things to think about!
Please Pin and Share, and then Enjoy my Thrifty Chicks friends' successful jean projects!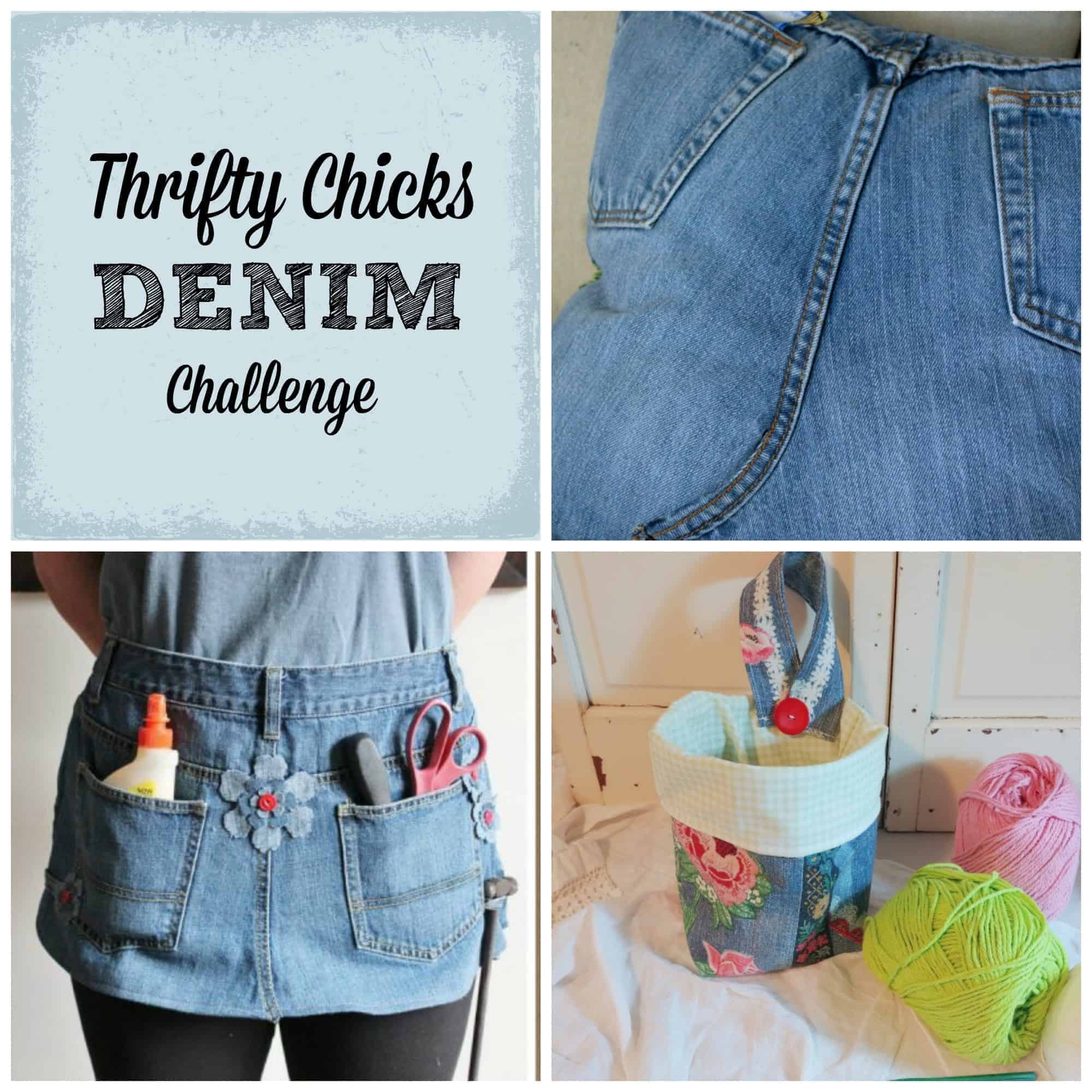 "How to Make a Denim Work Apron from Thrifted Jeans", Adirondack Girl at Heart
"How To Sew a Reversible Pillow With Old Jeans", Shoppe No 5
"Upcycled Denim Fabric Baskets", Little Vintage Cottage
Sharing at these lovely parties:
Wall to Wall DIY Wednesday